UK's first Passivhaus-hybrid school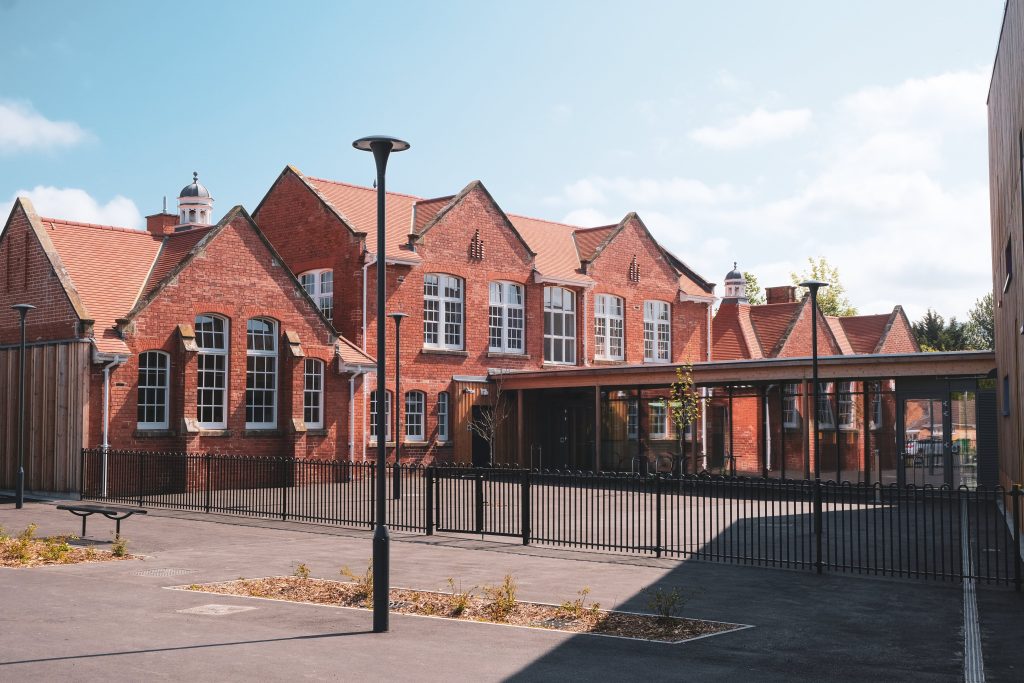 Wynne Construction – a welsh construction firm – has completed work on a major redevelopment on the UK's first Passivhaus-hybrid school.
The new Ysgol Gymraeg Y Trallwng has been developed on behalf of Powys County Council as part of the council's commitment to transforming education within the region.
The new 150-place building maintains the presence of the historic, Grade II listed Ysgol Maesydre while incorporating Passivhaus principles, which focuses on sustainability and high energy efficiency, the first such hybrid project in the UK.
Wynne Construction refurbished the former Ysgol Maesydre school building as a Passivhaus-hybrid to accommodate staff areas, early years, and community facilities, with the new extension containing the new school hall and classrooms.
To adhere to Passivhaus standards, the new extension meets the required air tightness and energy efficient levels, removing the need for traditional gas central heating, with thermal insulation and ventilation units moving around the warmth generated by those using the spaces.
Huw Davies, project manager at Wynne Construction, said: "We are passionate about ensuring all our developments are not only high-quality environments for the communities we work within, but also sustainable for decades to come.
"Incorporating Passivhaus standards into this  scheme has been an immensely rewarding experience for the team in that regard.
"This project highlights it is possible to balance environmental needs and a modern, forward-thinking educational system, and it has been fantastic working with Powys County Council to realise this goal in Ysgol Gymraeg Y Trallwng.
"We would like to thank the Welshpool community for their support and involvement over the course of this build."
The new extension forms one part of the wider £9.1m project which was jointly funded by the council and the Welsh Government's Sustainable Communities for Learning Programme (formerly known as the 21st Century Schools Programme).
Councillor Pete Roberts, cabinet member for a Learning Powys, said: "This is an historic occasion for everyone at Ysgol Gymraeg Y Trallwng, who have finally moved into their new building – six years after plans were put forward to build a new school, whilst overcoming a number of setbacks in the meantime.
"This is a fantastic development, which is now one of the most energy efficient buildings in the UK and will contribute to reducing carbon emissions in the county.
"The new building will provide an environment for pupils and teaching staff to reach their potential while providing important community facilities."
Wynne Construction operates throughout Wales and the North West of England, and regularly leads on projects in sectors including education, social housing, healthcare, and sport and leisure.
The company is also on the North Wales Construction Partnership (NWCP), Pagabo's Medium Works Framework, the South-East and mid-Wales Collaborative Construction Framework (SEWSCAP3) and the South West Wales Regional Contractors Framework (SSWRCF).
If you would like to read more stories like this, then please click here