Veolia CHP reaches new heights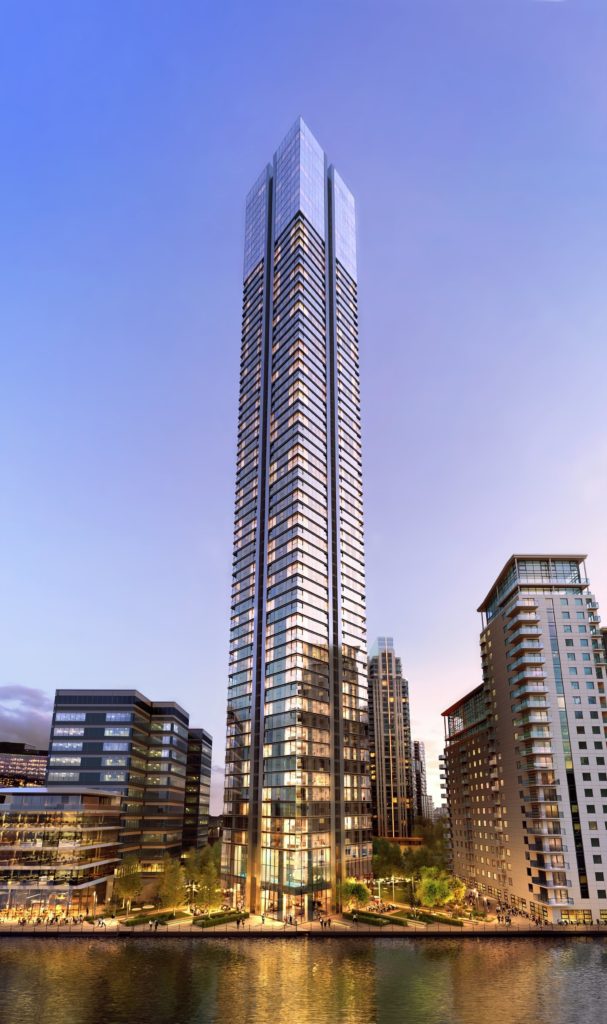 The Berkeley Group's South Quay Plaza development in London's Docklands, one of the tallest residential towers in the UK and the tallest tower in the Berkeley Group, is set to use Veolia's latest combined heat and power (CHP) technology to provide low carbon energy.
Designed to deliver the energy needs of 888 new homes, spread across two new landmark residential buildings of 68- and 36-storeys, this latest CHP application will cut carbon emissions by 556 tonnes per year and help to meet London's emission targets. In addition to providing the energy needs of residents, the CHP units will also supply energy to additional facilities including a swimming pool, spa, and gym.
The use of the latest generation of CHP technology supports key London programmes that aim to boost home energy efficiency, and decentralised energy, through effective capture and use of the heat generated as part of the electricity generation process. As CHP technology is more than twice as energy efficient as separate grid supplies this lowers the use of resources, and ensures that reliable electricity, heating and hot water are delivered locally and cost effectively for residents.
While delivering cost effective energy, it will help contribute to reducing London's carbon emissions by 60% and take pressure off the stretched UK electricity grid. As a further measure to reduce London's atmospheric emissions the new CHP units use three way ultra low NOx catalysts which further reduce NOx emissions to less than 50mg/nm3.
Commenting on this latest energy project in London, Damian Shevloff, Managing Director, Veolia CHP UK said: "Veolia is now delivering the essential low carbon power to support new communities and boosting the energy efficiency of buildings, both of which are key to establishing the sustainable cities of the future. By using our latest energy efficiency services and integrating the leading  technologies we can not only power modern living but also make a real contribution towards meeting London's environmental targets. As one of the biggest cities in the world it is important for London to set an example and this shows what can be achieved."
If you are interested in finding out more about key infrastructure trends today, you may wish to attend the flagship infrastructure exhibition at the NEC in April 2019 : UKIS 2019
Click here for more information on how to register or exhibit at the UK Infrastructure Show 2019.  
If you would like to read more articles like this then please click here.