Wylfa Newydd gets go ahead for nuclear plant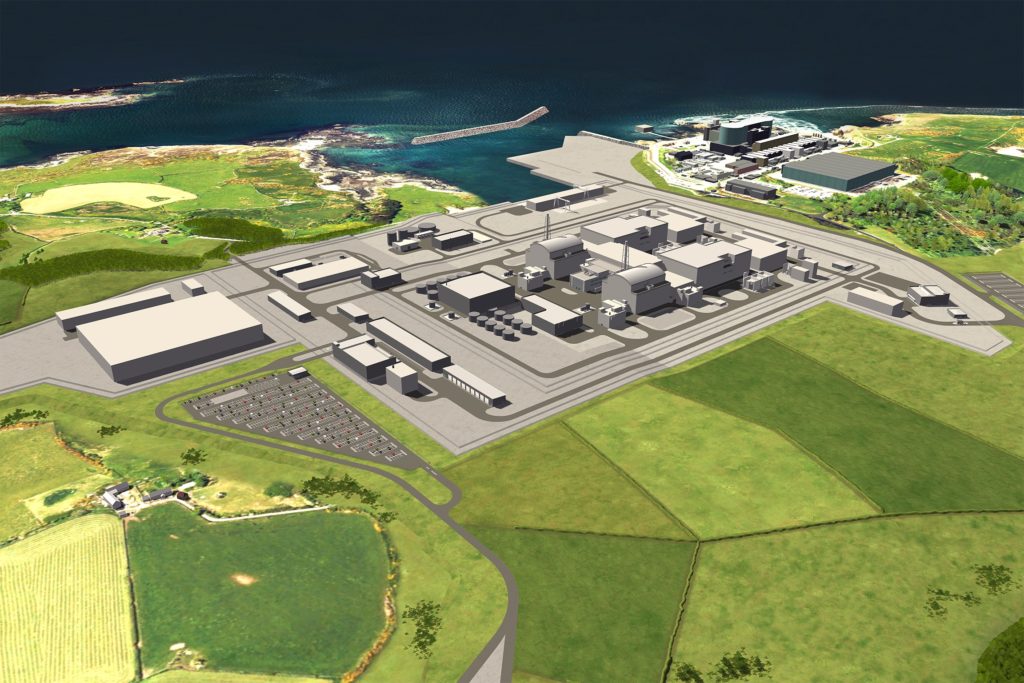 Wylfa Newydd, the planned new nuclear power plant on Anglesey, has been approved by the UK government to progress to the next stage.
The new build plant will see Horizon Nuclear Power develop the station as the UK's next project in its nuclear build programme.
Formal negotiations with the UK Government will now commence, with a joint focus on ensuring Wylfa Newydd represents good value for consumers.
Duncan Hawthorne, Chief Executive Officer at Horizon, said: "This announcement is fantastic news for Anglesey, the nuclear industry, and Horizon, as well as a clear signal of the Government's commitment to delivering a low carbon future for the UK.
"Building on last year's regulatory acceptance of our tried and tested reactor technology, it shows real momentum behind the project which will bring huge benefits everywhere from Anglesey to Wales and the UK and Japan. Our focus now is to ensure we continue to deliver on our key project milestones as we move towards construction."
He continued: "This is an important day for Horizon. The applications are the product of an enormous amount of work and I'd like to thank the team for all the effort put into the submissions. I'd also like to thank our stakeholders and members of the public for their input.
"As we progress with the next phase of our permit applications, the hard work will continue, and I'm confident we have a great team in place to drive forward our progress."
In order to obtain all the consents necessary to build the project, Horizon has sought to demonstrate that it has developed a robust design and assessed its environmental impacts across the power station facilities and associated developments and, where possible, eliminated, reduced or mitigated these impacts.
Business and Energy Secretary Greg Clark, said: "I am pleased to confirm that today Hitachi and the UK Government have decided to enter into negotiations in relation to the proposed Wylfa Newydd project. This is an important next step for the project.
"A key focus of discussions with Hitachi has been – and will continue to be – achieving lower cost electricity for consumers.
"The UK is likely to need significant new nuclear capacity in order to meet our carbon reduction commitments at least cost, particularly as we electrify more of our transport and heating. So alongside entering negotiations in relation to Wylfa Newydd, the Government will also continue to engage with the other developers in the UK new nuclear market on their proposals for further projects. This currently includes EDF over their plans for a follow-on EPR project at Sizewell C, CGN over their proposals for an HPR1000 reactor at Bradwell, and Toshiba regarding the future of the NuGen project at Moorside, as well as Hitachi over potential further ABWR units at Wylfa and Oldbury."
If you would like to read more articles like this then please click here.