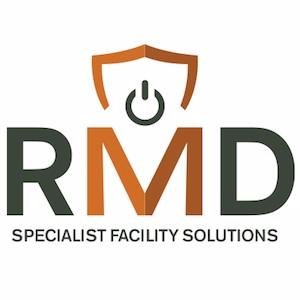 Four smart ways to use your UPS
Leo Craig, general manager of Riello UPS Ltd, reflects on Industry 4.0 and highlights four ways you could be using your UPS in the digital manufacturing era – all with productivity at front of mind.
The fourth industrial revolution throws up all sorts of challenges for a data centre as digital tech brings a deluge of information which needs to be stored. From the Industrial Internet of Things (IIoT) and robotics to 3D printing and artificial intelligence, the digitisation of manufacturing will increase the demand for data centre storage. Whilst space in a data centre is key, so too is ensuring business continuity, efficiency and productivity.
Power fluctuations and disturbances can have a major impact on any industry. But none more so than in industrial sectors with heavy machinery operating in harsh environmental conditions. At a large-scale manufacturing plant for example, a power shutdown or breakdown in the supply of monitoring/control information can have a disastrous effect on productivity.
Here are four smart ways you can be using your UPS to protect against this.
1. Cleaning up Power
Machinery is vulnerable to numerous electrical anomalies – from voltage sags and spikes to harmonic distortion and other interruptions. When you consider that 45 per cent of blackouts occur due to voltage disturbances, the importance of keeping voltage stable and minimising instances of downtime is clear.
In this situation, a UPS can really come into its own to not only protect against power outages but also to operate as an effective power conditioning unit. It works by smoothing out sags, surges and brownouts to provide a clean and stable supply. Ultimately this prevents damage to sensitive and expensive electronic gear. A UPS needs to be in online mode to give full protection against the 'dirty' power that causes disruptions to data centre services.
It's also possible to use your UPS solely as a power conditioner without batteries. Batteries can only be kept in environments up to 40 degrees Celsius so this method allows a UPS to operate in higher temperatures. An example of this is 'cleaning' power to prevent light flicker in offices next to heavy industry – for example, cranes moving cargo at docks. In this situation, a UPS can be used as a power conditioner on the power supply to the offices, preventing any flickering.
2. Using UPS to store energy
Traditionally, the UPS has only been used on critical loads within the data centre with other services such as air handling relying on a generator for emergency power. But there is now the possibility to use Lithium Ion (Li-ion) batteries with the UPS. Li-ion batteries have a much greater power density, allowing longer autonomies and a faster rate of recharge without sacrificing valuable space. It can effectively act as an energy accumulator which can be used in power outages or to feed power back to the National Grid on demand. Combine with renewable energy technologies, such as wind and solar power, and you can have a very green power solution.
From an environmental point of view, Li-ion can work in temperatures from 0-40 degrees without affecting the battery life, hence removing the need to keep the battery room at 20 degrees as demanded by VRLA, thereby offering a saving on cooling.
3. Using UPS as a frequency converter
The UPS can also be deployed as a frequency converter allowing conversion between 50 and 60Hz. The input of the UPS will accept anything from 48-52Hz and the output can be selected to either 50 or 60Hz. If you combine an output of the UPS with a step-down transformer, you can easily simulate American electrical supply conditions, which is ideal for testing equipment that may be used in export applications or requirements. As with using the UPS as a power conditioner, you can utilise this feature with or without batteries.
On the output side, the transformer must be matched to the rating of the UPS. On the input side, the transformer needs to be oversized to cater for input power factors, battery charging and operating losses. When using the UPS as a frequency converter, the static bypass facility is inhibited.
4. Using UPS as a voltage optimiser
The UPS is a clever device which also works to constantly regulate the electricity supply to get precisely the voltage required. It works to reduce the mains power supply of incoming voltage so that it matches the electrical voltage level needed by equipment on sit
The output tolerance is normally 230v but, using the UPS, it is possible to set the voltage to a specified amount, for example, 215v, 218v. Optimising the voltage for the data centre means you will be maximising efficiencies.
The (big) manufacturing data race…
Statistics show that more data has been created in the last two years than in the entire history of the human race. With the growth of industrial digitalisation, this is unlikely to slow anytime soon.
As you can see, there are numerous things you can do with your UPS to protect vital equipment for longer and ensure your manufacturing processes are not interrupted.
Therefore, having a well-built power protection solution including high-quality, highly efficient UPS hardware, will be essential to keep manufacturing processes operational, keep your power costs manageable and your data safe.
RMD Limited and Riello UPS Ltd
RMD has been Riello's certified partner for almost 10 year. We can supply, install and maintain any Riello UPS system. RMD engineers are fully certified to install, commission and service any Riello UPS solutions. Speak to our team today about Riello UPS Multi Power or any other UPS systems.