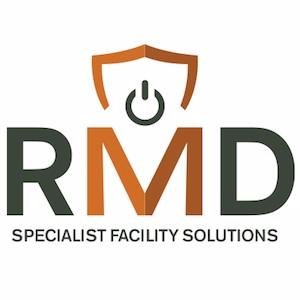 Repair and fault finding are top of the agenda at Riello UPS training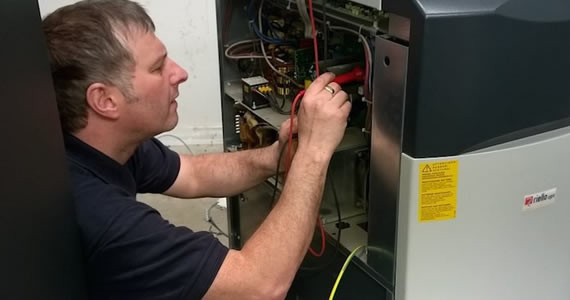 The month of May proved to be a very busy and energetic training time for our engineers. After Frank's visit to Schneider Electric in Grenoble, Chris and Joe hit the road to visit the headquarters of Riello UPS in Wrexham. Jason Yates, Technical Services Manager at Riello and co-author of The Power Protection Guide, led the training, which covered the Multi Dialog UPS range.
The training focused on the servicing of the Multi Dialog UPS range, and had a particular focus on repair and fault finding. This popular model has been around for some time and despite being discontinued by the manufacturer it continues to be used and praised by many RMD clients.
"Even though we can't supply these as brand new units any more, there are still many customers who use this UPS," explained RMD engineer, Chris Beattie. "The course was a valuable opportunity for us to refresh our knowledge of servicing these units and ensure we continue to offer the gold standard in Riello maintenance."
Joe McDougall, the newest member of the RMD engineering team, added: "Although I have extensive expertise covering a wide spectrum of UPS units, it was useful to undertake training on this specific Riello model. Jason ensured the course was practical and gave us lots of hands on experience. He has a huge knowledge of power protection and he is a true expert in his field."
For now, parts are still available for servicing and repairs of existing Multi Dialog units and with a proper maintenance they will last existing customers for a long time but what is the best option for new customers?
"The closest replacement for the Multi Dialog would be the Multi Sentry," said Steve Wood, Business Development Manager at Riello. "The main advantage on replacing a Multi Dialog for a Sentry would be the efficiency of the newer units. The MDT 8000 for example was (or is) 92% Efficient at <80% load where the MST 80 is 95.2%, so quite a difference between the two. Also the MDT 8000 had an impact on the incoming supply as it was only a .95pf on the input so you needed bigger incoming supplies than the MST 80 does."
RMD has been a Riello certified partner for over six years. To find out more about the Riello Multi Sentry UPS or to book a power audit of your facility, contact our RMD sales team on 01259 219 362 or email [email protected]