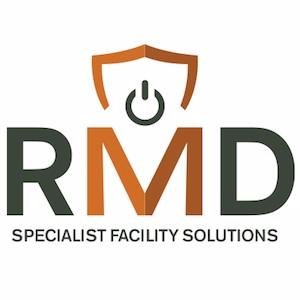 Seven of the worst power outages in the UK
Electrical power has become an indispensable part of modern daily life. Even a temporary loss of power can lead to chaos, financial damage, and even put lives at risk. Our cities live on electricity and without the essential supply from the power grid, widespread havoc could ensue. Power outages can be especially disastrous when it comes to life-support systems in hospitals and nursing homes, or in major facilities such as in airports, train stations, and traffic control. Power cuts are also potentially disastrous for business and can result in lost data, missed deadlines, decreased production, or loss of revenue.
So how much of a problem or a threat are power outages here in the UK? Many people associate power cuts with other countries and have experienced this while on holiday for example. But in the last few years we have seen a series of warnings in the media about the threat of blackouts in the UK due to an energy crisis, spiralling costs and an ageing grid infrastructure desperately in need of investment.
Power outages are not new of course. Back in the 1970s, power cuts were a regular occurrence in the UK. Some of us old enough to remember can still recall this period when we had regular, and sometimes scheduled power cuts. In recent years, extremes of weather have led to power outages across many parts of the UK.
Here are some of the worst power outage events in the UK over the last 40 years.
1. The Miners' Strike (Jan-Feb 1972)
The 1972 UK miners' strike was a major strike involving a dispute between the National Union of Mineworkers (NUM) and the Conservative Edward Heath government over pay. It began on 9 January 1972 and ended on 28 February 1972, when the miners returned to work. Power shortages emerged, and a state of emergency was declared on 9 February, after the weather had turned cold unexpectedly and voltage had been reduced across the entire national grid.
2. The Great Storm of 1987 (16th Oct 1987)
Hurricane-force winds swept across southern England overnight in October 1987 despite weatherman Michael Fish famously saying "don't worry, there isn't a hurricane on the way". The winds tore down 15 million trees, which brought down countless electricity and telephone cables, while exposed tree roots unearthed many more. As a result over 1.5 million people were left in the dark with no power.
3. The London Blackout (Aug 28th, 2003)
A serious power outage that occurred in parts of southern London and north-west Kent on 28th August 2003. Hundreds of thousands of passengers were trapped on the London Underground and many others took to the streets as a power outage struck the city during evening rush hour. Power came back on after 34 minutes at 7pm
local time, but is reported to have taken about two hours to be restored fully in some areas. It was the largest blackout in South East England since the Great Storm of 1987, affecting an estimated 500,000 people. British energy regulator Ofgem said the fault lay with National Grid Transco, which runs Britain's power lines.
4. UK's worst floods in 60 years leaves thousands without electricity (July 23rd, 2007)
In July 2007, parts of the UK were devastated by flooding after a prolonged period of heavy rain. The Environment Agency issued 9 severe flood warnings. Flood waters in parts of England were recorded at 60-year highs. And tens of thousands of people were left without water and electricity.
5. Atlantic storm knocks out power to homes in England (Oct 28th, 2013)
A major Atlantic storm packing hurricane-force winds pummelled England (as well as France, Belgium and the Netherlands) in the early hours of Oct 28th 2013, knocking out power to 220,000 homes in England and blocking roads and railways with fallen trees. The Energy Networks Association said that 220,000 homes were without power in the southeast, southwest and midlands of England. Heavy rain resulting in flooding in some areas, hundreds of trees were blown over and at least nine people were killed in various incidents around the country.
6. Storm brings Christmas misery to Southern England (December, 2013)
Thousands of homes were without power as gale-force winds and rain battered the western UK. The power loss lasted through into Christmas with many still left without electricity on Boxing Day. Tens of thousands of people were left without power on Christmas Day and dozens were evacuated from their homes as the stormy weather continued to bring misery and serious disruption to southern and central parts of the UK.
7. Storm Frank causes power cuts and thousands are forced to evacuate their homes across the UK (December, 2015)
In late December 2015, Storm Frank battered parts of England, Scotland and Northern Ireland resulting in flooding and landslips particularly in Scotland, which was worst affected with almost 40,000 homes left without power. During the storm over 100 flood warnings and alerts were issued, major roads were closed, and train services were badly hit. Scottish engineers working on the repairs said faults were caused by wind damage and trees, or other debris falling on the power lines.
Summary
Weather is responsible for the majority of major power outages that occur as seen by those examples. And since the UK is known for its unpredictable weather and in recent years has suffered more extreme weather events, the threat of power cuts shouldn't be underestimated. Electric power is critical to society and business alike.
Therefore backup power such as a UPS (Uninterruptible Power Supply) is critical for industrial plants and manufacturing but is increasingly being used in businesses and corporate facilities, and even residential homes as the dependence on electronics and computers in our daily lives increases.