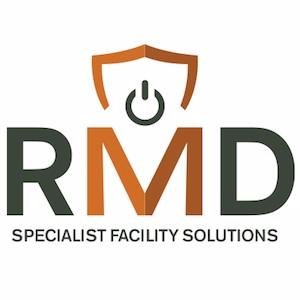 RMD targets growth with renewed focus on power protection
RMD Ltd has announced that it is energetically aiming to double its turnover within three years by capitalising on its profitable power protection specialism.
Formerly known as RMD Power and Cooling, the business has also rebranded and launched a re-designed corporate identity and website to reflect its new strategic direction.
The Alloa-based company plans to drive growth through its core business – the supply, installation and maintenance of power protection systems. While it will continue to offer IT facility solutions it will no longer prioritise the large scale data centre design and build projects which have been a key focus in recent years.
RMD has been in business since 1993 and counts household names such as GlaxoSmithKline and AutoTrader among its customers. It employs 22 people and turned over well in excess of £3 million in 2014/15.
The firm was originally founded as a supplier of uninterruptible power supply systems (UPS), which provide backup power in case of outages and dips, protecting critical equipment and processes. It was one of the first UK supplier of the market leading APC UPS systems, now part of Schneider Electric, and continues to be a leading player in the sector.
The decision to return to the company's power protection roots will give it more scope to build a presence across a wider range of industries rather than focusing on the niche data centre market.
RMD is creating jobs in its customer service and sales departments and recently increased its ser-vice engineering staff. It has made several strategic hires in recent months including a new opera-tions manager, David Purvis, who is tasked with driving growth in the UK.
Gavin Maxwell, RMD's managing director, says: "The company has been very successful for more than two decades and one of our core strengths has always been our flexibility and readiness to move with the market. With many businesses moving their data to the cloud, there are fewer pri-vate datacentres and that market has declined. However, the wider market for UPS systems re-mains buoyant. Looking to the future I am confident that our success will come from our power pro-tection specialism.
"We have a team of highly skilled power engineers, all of whom are directly employed by RMD. We also have partnership agreements with three of the leading manufacturers of uninterruptible power supply systems. We're very well placed to further develop the business in this area, offering maintenance and emergency cover as well as supply and installation."
According to Eaton's annual Blackout Tracker report, over 2.5 million people are affected by re-ported UK power outages annually. From assembly lines to hospital medical equipment, UPS sys-tems protect critical processes and ensure constant, uninterrupted power.
RMD has an excellent reputation for its fast, reliable service and stock holding of many units and spare parts at its warehouse in Central Scotland to enable speedy repairs and replacement across the UK. The company has UPS engineers strategically based around the UK to ensure fast and professional servicing and maintenance across the nation.