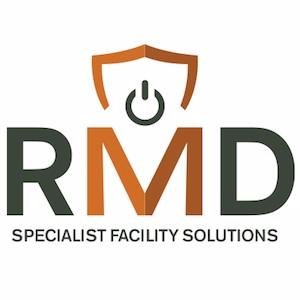 From the ocean to the stars: Four boundary pushing data centres
With the drive to increase security and reduce power consumption, more and more data centres are being built in unusual locations using new technologies. Here are four of our favourite innovations run by some of the biggest names in the world:
Microsoft's Project Natick
The ocean might be the last place on Earth you would expect to find a critical data centre but that is exactly what Microsoft wants to do with its ground breaking Project Natick. Its aim is to determine the feasibility of subsea data centres made from fully recycled materials and powered by offshore renewable energy sources.
Microsoft successfully submerged an operating data centre on the sea floor, 1km from the Pacific coast the United States. It was christened Leona Philpot after a popular Xbox game character and was deployed for four months, proving its viability. And for anyone concerned about the natural environment, Microsoft reports that sea life in the vicinity quickly adapted to the presence of its first data centre vessel.
Formula One's globetrotting data centre
Anyone with even a fleeting interest in cars knows that data is the secret to edging ahead of the competitors in Formula One. But apparently it's not just the teams who are at the cutting edge – F1 has a Thunderbirds-esque grey, steel and plastic temporary data centre which travels from race to race via jumbo jet or over land on a convoy of trucks.
During each race the data centre deals with information coming in from more than 150 sensors on every single car, creating more than 2000 data points per minute. The result definitely puts F1 in pole position for its use of real time data analytics in sport.
Facebook's Arctic adventure
Reindeer, polar bears, and Facebook's first data centre outside the United States. All can be found in the Arctic Circle since the deployment of the social network's facility in Luleå, Sweden.
It's not just the location that is notable. All equipment is powered by locally generated hydroelectric energy. As well as being 100% renewable, Facebook says the supply is so reliable it has been able to reduce the number of backup generators required at the site by more than 70%.
Facebook is also using the chilly Nordic air to cool the thousands of servers that store photos, videos, comments, and likes. We definitely approve of this particular status update.
Lift off for NASA's new campus
Late last year, NASA hit its target of consolidating five legacy data centres with one, single facility at its new Kennedy Space Centre campus.
At only 16,000 square feet, the new data centre is designed to be at least three times more efficient than the facilities that it replaces. It is also scalable, allowing the spaceport to take on even more work as demand for its services grows. All in all, consolidating the data centres into a single new one provides streamlined IT operations, improved efficiency and round-the-clock support. Mission accomplished.