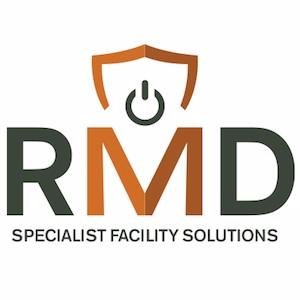 Meet the MD: Gavin Maxwell of RMD
Gavin Maxwell is the MD of IT company RMD. He talked to BQ about his career so far, his day-to-day job, and his advice for future business leaders. 
 Describe your role in no more than 100 words 
As the managing director of RMD, much of my job involves supporting the various teams within the business. We don't have a large management team so I'm involved in everything from HR to offering technical advice on projects. I'm still very hands on when it comes to working with customers so I also spend a lot of time doing client visits. 
What is it the company does? 
We supply, install and maintain critical IT infrastructure solutions including UPS (uninterruptible power supplies) and data centre cooling. Our systems ensure the smooth running of IT services for some of the UK's biggest banks, retailers and emergency services. 
Where did you start your career? 
My first 'career' job was with RMD and it came about fortuitously. I was working in a bar and got speaking to John Smykala (the founder of RMD) who was there for a party. He was looking for someone to work with him and asked if I could use a computer. I answered 'yes' and he offered me a job on the spot. That was 18 years ago and if I hadn't been working that night the course of my career could have been completely different. 
Give us a brief timeline of your career so far 
2012 – present – RMD – Managing Director 
2009 – RMD – Operations manager 
2001 – RMD – Office manager 
2000 – RMD – Internal technical sales 
1999 – RMD – Technical sales and project management 
1998 – RMD – Telemarketer   
What do you believe makes a great leader? 
It requires honesty, integrity and the ability to listen rather than constantly dictating to the people around you. Leaders need to be able to encourage and bring the best out of their employees and you can't do that over a long period if you try to rule with an iron fist. It's important to realise that you're no different from the people you're trying to lead – we're all humans, not just assets. 
What has been your biggest challenge in your current position? 
I was promoted from operations manager to managing director in 2012 when John Smykala, RMD's founder, decided to retire. John had intended to stay on as chairman and I expected to be able to consult him and benefit from his many years of experience as I got used to my new role. Unfortunately, John passed away suddenly and I lost my mentor and friend. That was a very challenging period and I have had to learn a lot over the last few years independently. 
How do you alleviate the stress that comes with your job? 
Spending time with my family, whether that be helping the kids with their homework or doing the cooking. Focusing on something else clears the mind and makes it easier to relax, even if there's a lot going on at work. 
I also enjoy a day out at Knockhill. My brother-in-law, David Hunter, races in the Scottish Legends Cars Championship and it is great fun to watch, especially when we go as a family.                                
When you were little, what did you want to be when you grew up? 
When I was a teenager I wanted to be a pilot in the RAF but that particular ambition never got off the ground!   
Any pet hates in the workplace? 
I don't like people who gossip about their colleagues or who get enjoyment out of others failing. People like that make it difficult to create a good working environment and to build up trust within a team. It's not fair on the dedicated hardworking people within the team which it ultimately affects. 
Where do you see the company in five years' time? 
We are in a good position with our customers and suppliers but I would like to see the business grow at a faster pace. Over the last 12 months we have made a number of significant changes to the business, changing the makeup of our team and introducing different processes and targets. I hope that in five years' time we will be reaping the rewards of those efforts. 
What advice would you give to an aspiring business leader? 
Don't take things too seriously and try to enjoy it. It is a fantastic experience being a leader but that experience will be wasted if your days and nights are spent full of stress and worry.  If you can do that it will have a positive effect on the way people see you, both customers and staff.