How technology solved a logistical nightmare on £12m London hotel project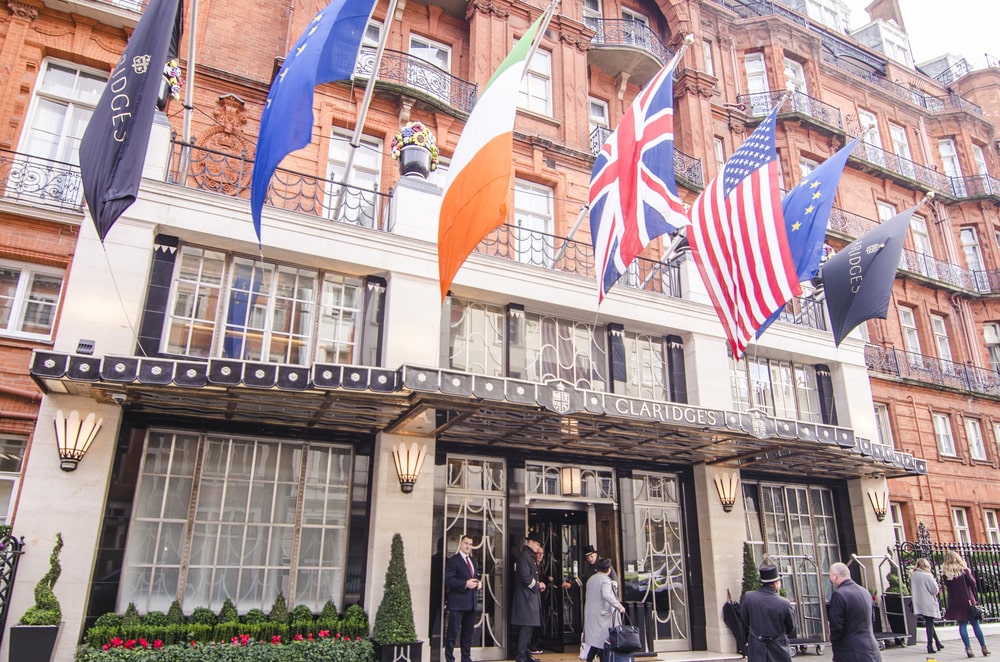 Digital integration and team collaboration is key
When it comes to challenging construction projects Kane has always embraced innovation.
Now with the advent of more advanced digital solutions it has opened a wealth of opportunity for the contractor to get even the toughest jobs done.
No more so than the design, prefabrication and installation of a £12m energy centre at Claridge's Hotel in London's Mayfair.
Adding onto this stunning art deco style luxury property was the most logistically demanding project to date.
But by using Trimble Viewpoint's Field View solution it increased safety, efficiency and productivity during the construction phase.
"Claridge's Hotel was Kane Group's most logistically challenging project to date, and our project team relied heavily on Field View for quality checking on site, pressure testing, HSE inspections, energisation requests and work permits," said Martina Hawkins, business systems manager for Kane.
What was the challenge?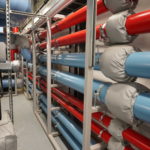 Claridge's Hotel was not only a high-profile project, but a massive undertaking, peppered with a number of challenges.
To begin with, the project was located five-floors underground, so good communication between the teams working underground, those at the energy centre, and the ground-level project teams, was crucial.
There were also a number of challenging logistical problems of getting the prefabricated project materials to and from the project site, while record keeping from the various teams and departments needed to be consolidated.
"Utilizing Field View allowed our team to continuously deliver design-led solutions for our client," relayed Hawkins. "We chose to work with Field View and the Trimble Viewpoint team due to their knowledge, as well as the stellar digital solution they developed, allowing us to successfully execute our project."
Paperless environment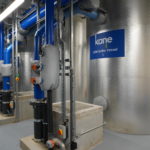 To execute the massive project in a safe, efficient and profitable manner, the team ditched the paperwork and went digital with Field View and Viewpoint For Projects (VFP).
The team also relied on digital technology to create and scan QR codes for tagging assets such as boilers and valves for maintenance and commissioning tasks. Kane now uses these QR codes to manage its Facilities Management contract with Claridge's Hotel.
"One of the primary drivers that led us to Viewpoint's Field View was knowing we would increase safety and gain massive project efficiencies by utilizing digital communications," said Hawkins.
'The End Results Speak for Themselves'
"From the very first meeting, when project stakeholders explained their vision and what they were trying to deliver for Claridge's, we were hooked on the project," said Cathal McMullan, managing director of Kane. "The end results speak for themselves."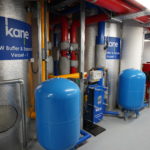 Kane logged 93,863 labour hours for the Claridge's Hotel project, which included a basement area of 24,000M/3 and 10,000M+ of pipework installation.
By the end of the project, the total document count was 5,156 between Kane and the 17 other contractors – including 247 drawings and 430 prefabrication drawings – and a project email archive of 13,973.
Digital integration and team collaboration in projects is key and Trimble's Viewpoint solution is easy to integrate into any project. Kane continues to deploy Field View across all the company's projects.
Find out more about how Trimble's Viewpoint For Projects and Field View can be applied to your project.