Buckinghamshire College Group Construction Skills Study Programme 2018-19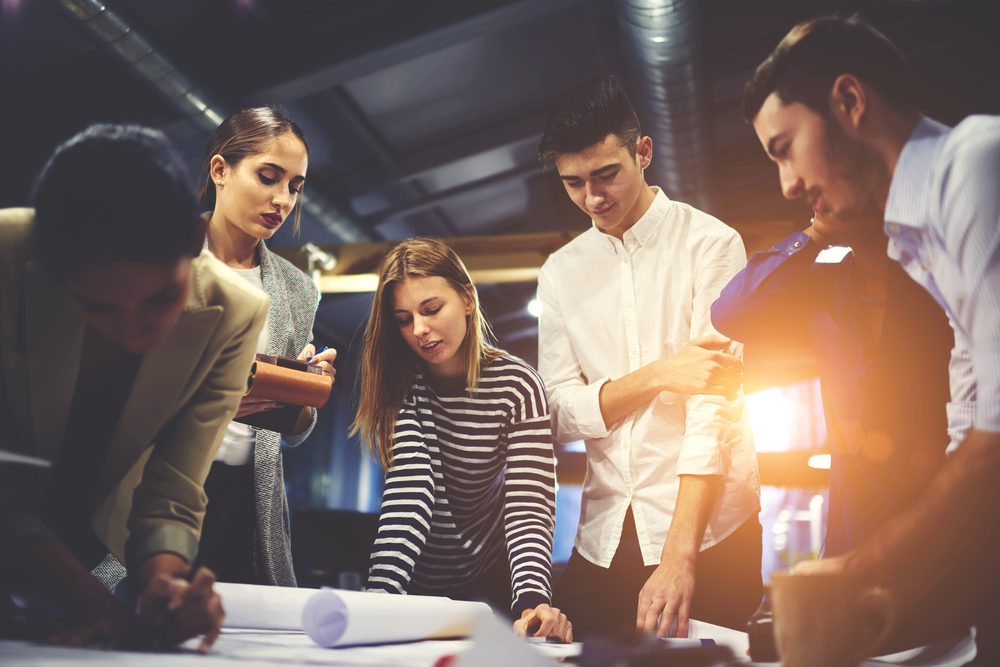 There has been considerable interest shown in the plans for Bucks Colleges Group to introduce and promote a range of new courses to support the establishment of a Property Maintenance Operative apprenticeship qualification with City & Guilds.
Property maintenance operatives need to be "outward facing" – knowledgeable and skilled in a range of construction trades and the requirements of others, whilst also practicing exemplary customer service skills and remaining fully aware of the environmental impact of their actions and the activities of the sector. The apprenticeship qualification and framework are level 2 and will be completed by candidates working in the property maintenance sector but the craft skills required will be developed not only in the workplace but also in the construction centres of the colleges. The route into this future career will typically start with a level 1 Construction Skills Study Programme though may also be open to learners with trade specific qualifications in the construction sector.
This brand new study programme is for students wishing to gain a general understanding and broad experience of the construction trades whilst developing the maths and English skills required to progress. Learners will get a taste of the craft options available and will start on the path to becoming a craftsperson – who typically needs to have completed a Level 3 trade qualification or an apprenticeship. It is designed to promote progression into the Property Maintenance Operative apprenticeship and work toward meeting the skills gap identified by local authorities, housing associations and private landlords / property developers / investors.
In summary:
Subject Area: Construction Skills – Qualification: Level 1 Extended Certificate
Attendance: Study Programme 3-days per week over 36 weeks (1 year)
Course Start: September (start dates flexible through the year subject to availability)
Location: Wycombe – Flackwell Heath Campus
Cost: Free for 16-18 year olds
Typically 15 hours per week, spread over 3 days
Including 2 weeks work experience
Chance to take part in student enrichment activities
The trade skills areas included are:
Bricklaying – build half brick and block walls
Joinery – complete halving and housing joints
Painting & decorating – learn painting techniques and paint a panelled door
Plastering – learn to prepare and apply render and finish coats
Tiling – tile a wall
Plumbing – fix rainwater drainage and bend and fix copper pipe
Additional introduction to:
Health and Safety in Construction and "The Construction Industry"
There are a wide range of extension tasks available in all trade areas to develop the skills in the area that learners are hoping to progress into. They will be assessed through a variety of methods including project work, written assignments, on-line exams and/or practical tasks.
Progression – Successful students can progress onto a Level 2 Diploma in Property Maintenance or in their chosen trade, however direct entry to full time employment or an apprenticeship is also possible and we are currently working closely with local employers and authorities who express the need for the multi-skilled craftsperson in the future to meet demand in general building maintenance – to set the apprenticeship up in existing workplaces and to prepare for it in future settings.
The level 2 programme includes units on:
Health and Safety in Property Maintenance
Applying Customer Service to property maintenance
Carrying out painting and tiling tasks
Planning and carrying out preventative maintenance tasks
Carrying out plumbing maintenance and repairs
Carrying out electrical testing and repairs
Understanding and maintaining heating ventilation and air conditioning plant
Internal and external building fabric maintenance
Control of property maintenance related resources and equipment
Working with external contractors
The apprenticeship then also includes completion of units including:
Security and access systems in property maintenance
Accessibility and inclusion in property maintenance