Trusted by the construction industry to provide essential safety signage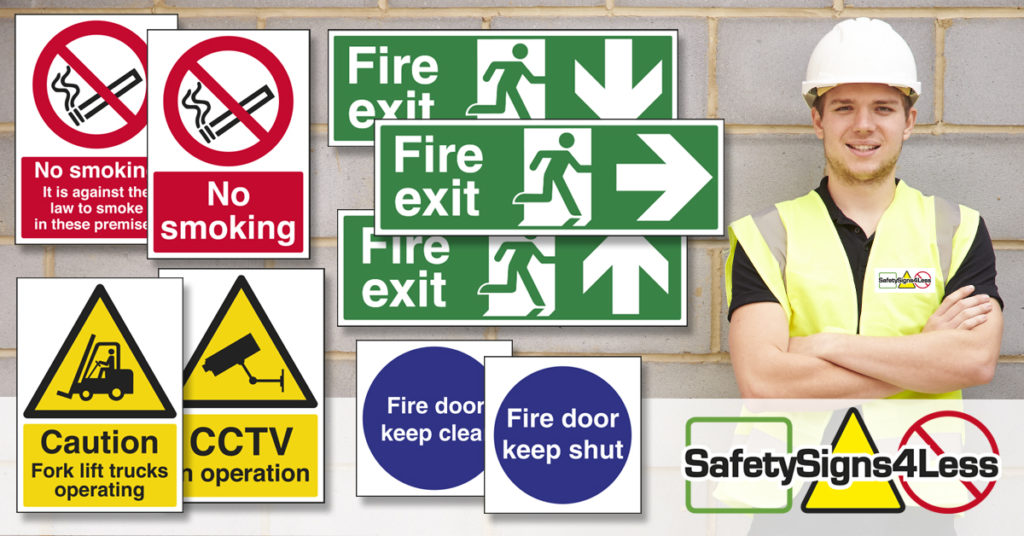 Safety signage plays a crucial role in the health & safety on any construction site as a means of providing essential information to ensure the ongoing safety of employees and site visitors.
SafetySigns4Less is an organisation that has become trusted by the construction industry, not only for the provision of high-quality signage at extremely low prices, but also for the extensive range of signs and materials available in its product portfolio.
SafetySigns4Less was introduced to the Value Products Group in 2014 and has quickly grown to becoming a leading supplier of safety signage and essential safety equipment in the UK. The organisation manufactures all signage in its Poole-based premises and ensures adherence to ISO 7010 standards on all applicable signs.
By manufacturing directly, the company has complete control over the materials used in production and the quality of finished product. This has led to an exceptional level of customer satisfaction, clearly shown in independent and verified customer reviews on eKomi and Trustpilot.
The construction industry has become one of the major sectors that SafetySigns4Less supplies to and it is building a reputable base of repeat customers, with over 4,500 construction professionals choosing SafetySigns4Less as the provider of choice to date.
Extensive range and customisable options
With a product portfolio of over 10,000 signs available, SafetySigns4Less is guaranteed to have the signage you are looking for. The website has been carefully designed for ease of use, grouping all signs into clear categories and ensuring a dynamic search function, that allows the type of sign to be found immediately and without pages of unwanted products to scroll through.
A custom sign builder also gives the ability for site managers to create bespoke signage for their projects using ISO 7010 compliant icons or blank templates.
Lowest prices available
Following the ethos of their parent company, Value Products, SafetySigns4Less is arguably the cheapest provider of quality safety signage anywhere in the UK. This is achieved by passing cost savings, derived from sourcing materials in-house and direct manufacturing, on to its customers.
The added benefits
When you order from SafetySigns4Less, you may be paying the lowest prices, but you won't receive a low value service. Our dedicated sales team are on the phone, webchat and email to help you every step of the way should you require assistance with your signage needs. Delivery is free of charge on orders over £25 with a UK mainland delivery address and in-stock signs are delivered the very next working day.
SafetySigns4Less makes ordering easy for established UK businesses by offering 30-day instant credit, meaning you can get the signs you need exactly when you want them. Customers can set up an account with the business allowing ordering history to be viewed, repeat orders to be easily made and invoices to be tracked.
On top of this, SafetySigns4Less offers a 30-day no quibble guarantee, to give you peace of mind that if for any reason an issue arises with your order, it will not become an issue for you.
Try us and see what you think
We'd love to add you to the thousands of happy construction customers using SafetySigns4Less on a daily basis. Visit our website at SafetySigns4Less.co.uk, email sales@safetysigns4less.co.uk, or call our sales team on 0808 1699 147 to place your first order.
If you would like to read more articles like this then please click here.