Elevating buildings: Helping Homes Reach New Heights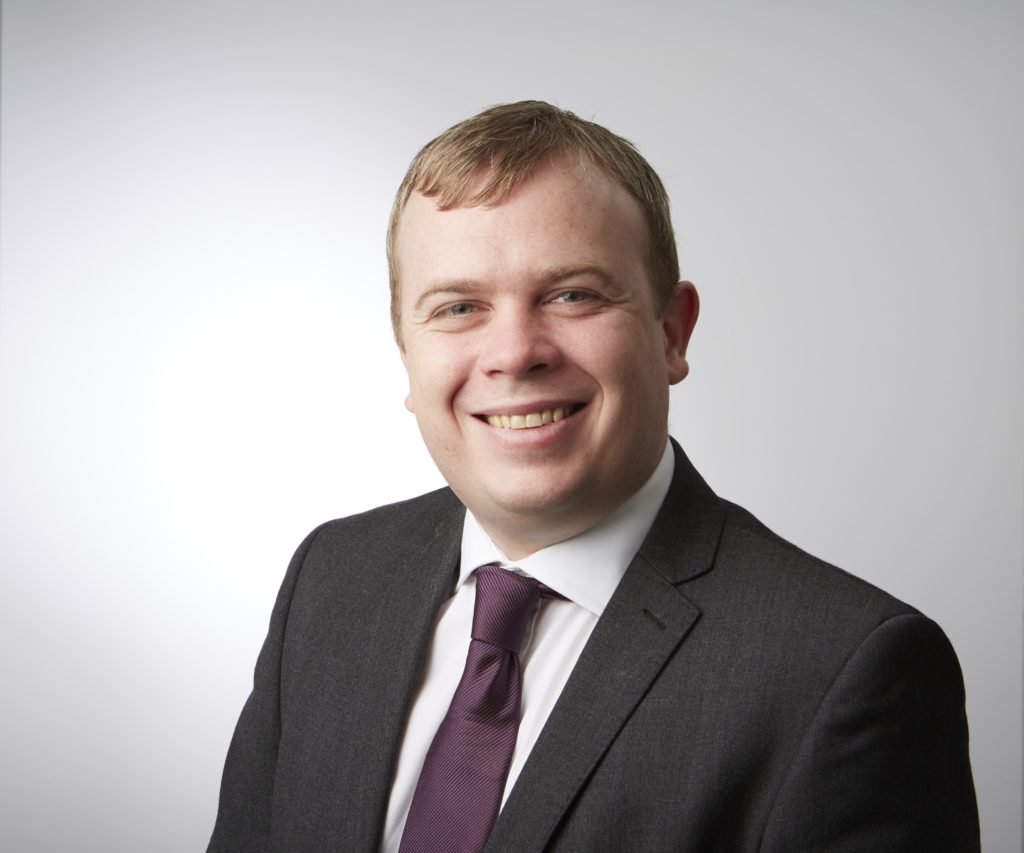 With significant demand for affordable housing in the UK, there is an urgent need for innovative solutions to increase their availability.
One possible solution is the creation of homes in areas that have previously been considered inappropriate for housing. For example, areas prone to flooding, such as low-lying land or land adjacent to a river.
Another driver behind affordable housing is the industry's commitment to sustainability. In particular, climate change and an increase in extreme weather conditions exacerbates the severity and frequency of adverse flooding events. There is therefore a need for affordable housing which can withstand periods of flooding, whilst incorporating sustainable technology. Traditionally in the UK, barrier systems, such as sandbags, were seen as the solution. However, these systems are not aesthetically pleasing, and are limited by factors such as availability of materials and the height of the barrier.
Larkfleet, a UK-based home builder, has recently been granted UK Patent GB2589258 for a solution to the problem of providing housing in areas prone to flooding.
The patented technology is essentially a house, which is capable of moving up and down. A lightweight modular building is supported on a jackable steel ring beam. The building weighs less than 65 tonnes, compared to an approximate weight of 150 tonnes for a traditional three-bedroom house with foundations. The jacking system is driven by electric motors, and the modular building can be lifted to 1.5m above ground level in under five minutes. When the modular building is in its lowered position, the jacking system is hidden. This provides a compact and aesthetic solution and mitigates the need for unsightly barrier systems surrounding the building.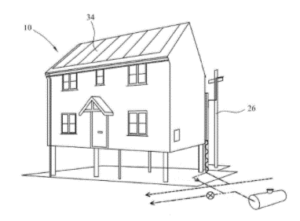 Figure 10 from UK Patent GB2589258
Where flooding events have been predicted, for example by the Flood Forecasting Centre, the jacks are powered using mains, prior to the power being cut off by the flood. However, the house also includes a backup battery system, charged by mains electricity and topped-up with power from solar panels. The battery has the additional advantage of providing temporary power once the house has been lifted to the required height. The gas, water and sewage systems remain connected to the modular building, which means it can still be used as a home during a flood.
Larkfleet has used its patent to protect a commercial project. In 2018, an experimental elevating house was built and tested over an extended period, with the aim of developing a commercially viable solution in the future. With patent protection secured, Larkfield benefits from an exclusive right to bring its invention to market and, potentially, license it to third parties. This period of exclusivity extends for up to 20 years, preventing competitors from copying its invention during this time.
Mark Sugden, senior associate in the Advanced Engineering Group at European intellectual property firm, Withers & Rogers.
If you would like to read more stories like this, then please click here