Grabbing high tech with both hands: The need for innovation in construction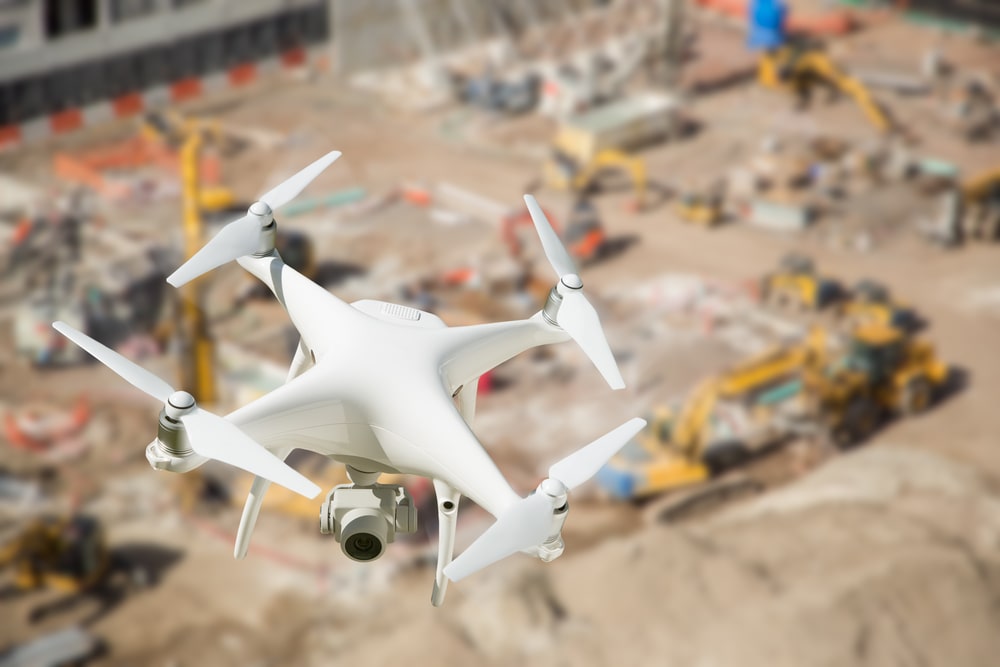 The construction insurance industry may not have always been the first to embrace the latest technology. Innovation brings new possibilities and new threats along with it. Peter London, construction indemnity specialist at Willis Towers Watson, weighs up the pros and cons of taking up new technologies.
Construction will stay largely a physical job in a physical world for as long as we all use roads, buildings and other infrastructure. For the foreseeable future, bricks and mortar, hammers and nails, hardhats and lunchboxes will still have a place in the industry. So you'll have to forgive us if we have a tendency to prefer technology you can hold with both hands.
However, the industry now faces significant productivity challenges. A recent McKinsey & Company study shows that the typical large project in mining, infrastructure and oil and gas construction runs 80% over budget and takes 20% longer to complete than scheduled. Construction productivity has not kept up with overall economic productivity, which has led to volatile financial returns for contractors.
Embracing new and more efficient ways of doing things, chiefly through technology, can unlock productivity leaps. However, with opportunities come risks.
BIM
Great leaps are being taken in building information modelling or management (BIM), particularly in 3D printing and additive manufacturing solutions. As is so often the case, many of the 'movers and shakers' are companies coming from Asia and the East. Chinese companies are already 3D printing properties.
While BIM is deeply entrenched in many parts of the industry, it still presents technological issues that are gradually becoming more apparent. Through sharing documents and tools that are part of BIM, companies can spot critical dependencies and prevent bottlenecks in material and work deliveries. But, the collaborative nature of BIM may be challenging, especially considering that bidding on jobs is a traditionally non-collaborative task, involving privately considering estimates about resources, time and effort.
Opportunities
Instant communication and access to information
Avoid bottlenecks and scheduling mishaps
Role clarity
Efficient project management
Risks    
Difficulty in allocating management and determining liability
Complicating the bidding process by revealing work details
Increased cyber security threat
Cyber security raises unavoidable questions for any online system, making BIM part of this growing topic for discussion. Cyber crime increases along with cyber dependency. We are more exposed to cyber vulnerabilities the more we go online. An art thief would be very happy to hack into the blueprints for a gallery, store or other facility where valuable items are stored. And so, whether we like it or not, the sector is joining others, from banking to retail, where cyber security experts are continually ensnared in ongoing battles against cyber criminals, and the owners of data are facing questions related to liability in the cyber age: who is responsible when data is stolen? Those who developed it? Those who stored it? Or, perhaps those who accessed it?
Drones
Drone technology is advancing, and the construction industry is one of the leaders of the charge. According to recent reports, the industry accounts for a significant proportion of the waivers that the US Federal Aviation Administration (FAA) has granted for commercial drone use. The value of using drones to make inspections and carry out deliveries in hard-to-reach places is clear. However, the risks associated with drones – outlined below – will have to be addressed.
Opportunities
Inspections of work and work areas
Material delivery
Documenting project progress
Risks
Air safety issues
Air traffic control on the job site (including unauthorised drones)
Protection from crashes – property and liability issues
Privacy issues
Supervisors looking in on works (possibly subject to union negotiation)
Inadvertent recording of off-site activity
The advantage of drones is that they require no human passengers or pilots. However, this carries its own risk as humans end up having access to anything and everything drones see and record. In the event that a company drone sees some suspicious activity, is that company obligated to report it? If a potentially embarrassing moment is recorded by a drone's video and the clip goes viral, where should responsibility lie for the ensuing reputational damage? These are just a couple of issues companies need to consider before they begin flying ahead with their plans.
Laser scanning and its applications: autonomous vehicles
Accurate measurement is critical in construction work; measure twice, cut once – the age-old carpenter's principle – is a sure reminder. Laser scanning, the technology behind self-driving cars, makes measurement accuracy even more important. The potential value is enormous. Being able to accurately measure a 360 degree view of the world, as the technological basis for self-driving cars, lays the foundation for the development of autonomous construction vehicles, including cranes and other robotic devices.
Opportunities
Laser accuracy
Measurement of complex spaces
Use of self-driving construction vehicles
Risks
New technologies to learn, new expertise required, dependence on specialised equipment
Liability, reliability and safety issues facing self-driving, autonomous vehicles
While the technology is costly, it's probably safe to say the robots are coming and the opportunities presented by laser scanning in taking measurements during construction outweigh the risks. Taking the technology to the next level and using autonomous vehicles, which use laser scanning to be the eyes of the self-driving machinery, may be a different matter. While the benefits of autonomous cranes are obvious, the work can be very precarious and dangerous. However, the recent news reports of the first death of a driver of Tesla's semi-autonomous vehicle – while perhaps pointing to human error rather than machine error – reminds us of the liabilities and dangers facing those early adopters.
Clearly, both risks and opportunities abound. Early adoption will heighten both risk and opportunity, but those who dare to embrace could separate themselves from a pack that must subsequently play catch-up, or risk fading into obscurity or irrelevance.
If you would like to read more articles like this then please click here.