Technology trends that will reshape the construction industry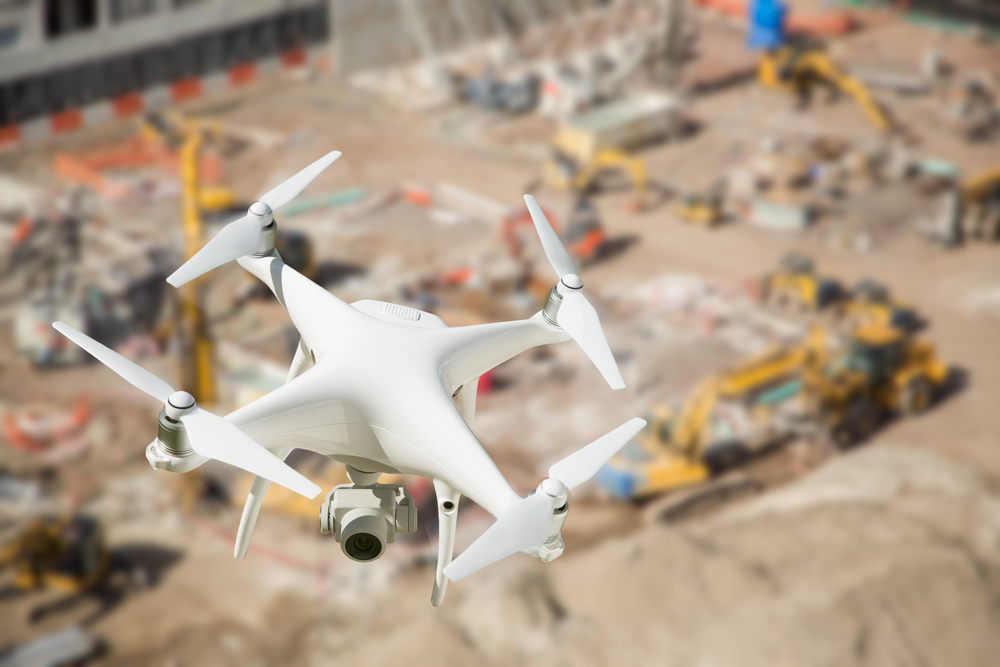 The global construction industry continued to make progress this last year on efforts to leverage new technology to tackle its longstanding and well-documented productivity challenges, according to Burcin Kaplanoglu, Senior Director, Industry Strategy and Innovation, Oracle. That trend should accelerate further as forward-looking AEC firms embrace new tools, approaches and data-centric strategies to improve project and business outcomes, he says.
Kin to the Bechtel dynasty, Darren Bechtel of Brick & Mortar Ventures recently noted in Wired Magazine that construction is "one of the last massive industries to be disrupted". There is growing consensus among industry thought leaders that construction, given its high volume of work and high degree of risk, as well as low profit margins and low productivity, is ripe for positive disruption. Indeed, there are many opportunities for the second least digitised industry (following only agriculture and farming). But what solutions in particular will drive genuine disruption and transformation in the near term?
Here are some thoughts on the technology trends that will most profoundly impact the industry in 2018.
Cloud and mobile
Realising true, real-time collaboration across all stakeholders remains the biggest challenge on the job site – and the area where an integrated approach to data and processes in the cloud will have the greatest positive impact on project outcomes. The ability to leverage the cloud to quickly, easily and inexpensively stand up and manage an end-to-end project controls platform enables the collaborative workflows and communication needed to improve productivity and margins. In a field where project participants are numerous, teams are highly distributed and project complexity increases with size, project team collaboration is critical to success. The cloud and mobile applications enable these stakeholders to access common project data and work together more efficiently in real time.
4D & 5D BIM
There is a growing push to use building information modeling (BIM) technology, especially in the wake of 2016 UK government requirements mandating the use of BIM on government projects. The potential benefits of next-generation BIM approaches – including 4D (3D+schedule) and 5D (3D+schedule+cost) – are considerable, including enabling faster, less costly and higher quality construction, to improved life cycle costs. As the technology supporting this approach improves, traditional processes will also be challenged. Increased adaption of higher levels of BIM will bring about the industrialisation of construction. The lines between the digital and physical world will be much less defined. 3D models will be used to create digital simulations of physical objects – similar to processes in manufacturing – and technology platforms will be used to provide an integrated view of an asset throughout the manufacturing life cycle. 4D and 5D BIM is the starting point of this evaluation.
Internet of Things (IoT)
Construction companies collect a large volume of data via systems such as ERP and project controls, but most of this information is collected and reported after the fact, rather than in real time. Such an approach limits the value of the data, with organisations forced to be reactive rather than proactive. The growing use of connected devices – aka the Internet of Things (IoT) – is changing that by enabling real-time data collection and proactive management. In IoT systems, thousands of devices will be able to connect wirelessly to routers. Those routers in turn pass data into the cloud, where we will be able to run fast analytics and leverage machines to make decisions. Those decisions will be communicated back to the devices, prompting the devices to take actions. All of this happens at astonishing speeds, and artificial intelligence (AI) will play a big role in the decision-making. Some of these calculations have the potential to be made at the device level, as well as in the cloud. Rather than act individually, devices will communicate with each other and create a collective system similar to an organism. We believe robots, drones, exoskeletons and autonomous construction equipment are also part of the larger IoT ecosystem, as they will always be connected and provide data points to improve operations onsite. Virtual reality (VR) and augmented reality (AR) will also allow us to better communicate and act on the information collected and to collaborate more effectively.
The AEC world is experiencing a digital transformation. Early adopters and visionaries continue to test new technologies by forming partnerships with technology providers and other AEC companies. The promise of cheaper, faster, safer and higher quality construction operations is not that far away – and its arrival will be hastened if these technologies quickly prove their value and begin to be adopted at a larger scale. We believe when industry companies embrace a centralised, modern platform to manage projects and data from end to end, they will then be able to fully reap the benefits of the emerging technologies that promise to disrupt the industry in 2018 and beyond.
Submitted by Burcin Kaplanoglu, Senior Director, Industry Strategy and Innovation, Oracle
If you would like to read more articles like this then please click here.