How are modern methods of construction helping to exceed net zero targets in practice?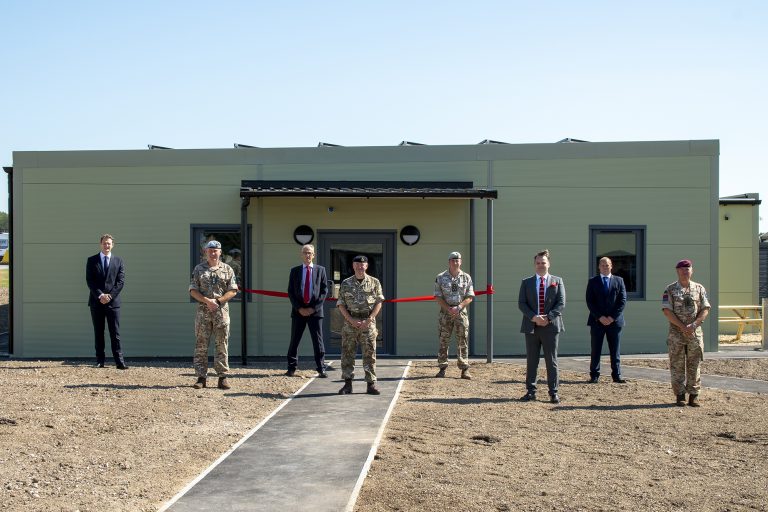 The urgency of decarbonising the built environment remains a hot topic, as does the need to find innovative ways to achieve net zero in construction.
Paul Ruddick, Chairman of Reds10, believes the industry, has a huge responsibility – and opportunity – to do its part and make a sizeable contribution to the government's net zero agenda. Construction Online spoke to Paul about green goals for the industry and how it is being applied in practice.
While there has certainly been encouraging progress, are we moving fast enough? We don't have as long as we think to start making tangible progress towards sustainability goals. The World Green Council calls for all new buildings, renovations and infrastructure to reduce embodied carbon by at least 40% as soon as 2030, and for all new builds to be operationally net zero carbon by that stage too. That's the pathway for us to hopefully reach the bigger net zero ambitions by 2050 – and puts into perspective how much needs to happen immediately.
The construction industry has the potential to meet the UK's climate targets at speed, by harnessing innovation more fully. There's growing evidence that Modern Methods of Construction (MMC) contribute not just to meeting government goals – but surpassing them, at no extra cost – as exemplified perfectly by the Ministry of Defence (MOD)'s £45M nationwide Net-Zero Carbon Accommodation Programme (NetCAP).
Following the MOD's example in net zero building success
At Reds10, we are working with the Defence Infrastructure Organisation (DIO) and Landmarc Support Services (Landmarc) on delivering net zero accommodation for the MOD's major upgrade of the UK Defence Training Estate (DTE). The programme is set to deliver over 70 buildings, which is more than 3,000 new bed spaces across the DTE, with the aim of enhancing facilities and the lived experience of the Armed Forces. Crucially, it's set to save a massive 9,100 tonnes of carbon across the programme.
The strengths of modular construction afford the agility, standardisation, quality control and speed to refine plans throughout the process using lessons learned in the previous blocks. For instance, precise data gathered through SMART building technology allowed us to cut embodied carbon by 33% between our prototype at Westdown Camp in Wiltshire – and the second and subsequent buildings. This is a reduction in embodied carbon (tCO2) of some 130 tonnes per building.
The DIO wanted to boost environmental performance not only in construction, but for the ongoing lifecycles of the buildings, so a variety of innovative green measures have been implemented to ensure long-term operational efficiency. The most recent is rainwater harvesting, whereby rainwater is captured from the roof using the guttering system, before being filtered and directed into a rainwater harvesting tank that pumps the water back into the building for use. This greatly reduces water consumption within buildings and turns the British weather to our advantage. We have also installed sensors on the water feeds to measure the volume collected and evaluate how much water is saved per building each year. The first buildings in the scheme to include this additional feature are at Brunswick Training camp in Surrey. The buildings, which were completed in February, are also the scheme's first double-storey accommodation blocks.
MMC can deliver better than carbon neutral
Cutting-edge MMC methodology enabled 90% of the work to be completed offsite, and through continuous improvements cut down delivery time from 15 weeks for one accommodation block at Westdown to 13 weeks for three blocks at Nesscliff in Shropshire. This feeds into the government's 'Project Speed' initiative, set up to accelerate the development, design and delivery of public investment projects. By eliminating outdated construction practices, such projects can be completed better, faster and greener than ever before.
I was also very encouraged by the government's announcement that companies bidding for public contracts of £5M or above have an obligation to submit a carbon reduction plan to demonstrate not just how they will reduce carbon in the works, but also the steps they are taking as a company to be carbon neutral by 2050. This marks a significant and encouraging step-change in how our industry will be accountable for its role in the race to net zero.
Wider adoption of MMC, which by its nature is innovative, efficient and climate-friendly, cuts out the typical lag and inefficiencies in traditional construction processes. The MOD – which achieved better than carbon neutral within a very short timeframe – is truly testament to that, and can act as a leading example for other key public sector departments to replicate.
If you would like to read more stories like this, then please click here