Progressing the way to net zero development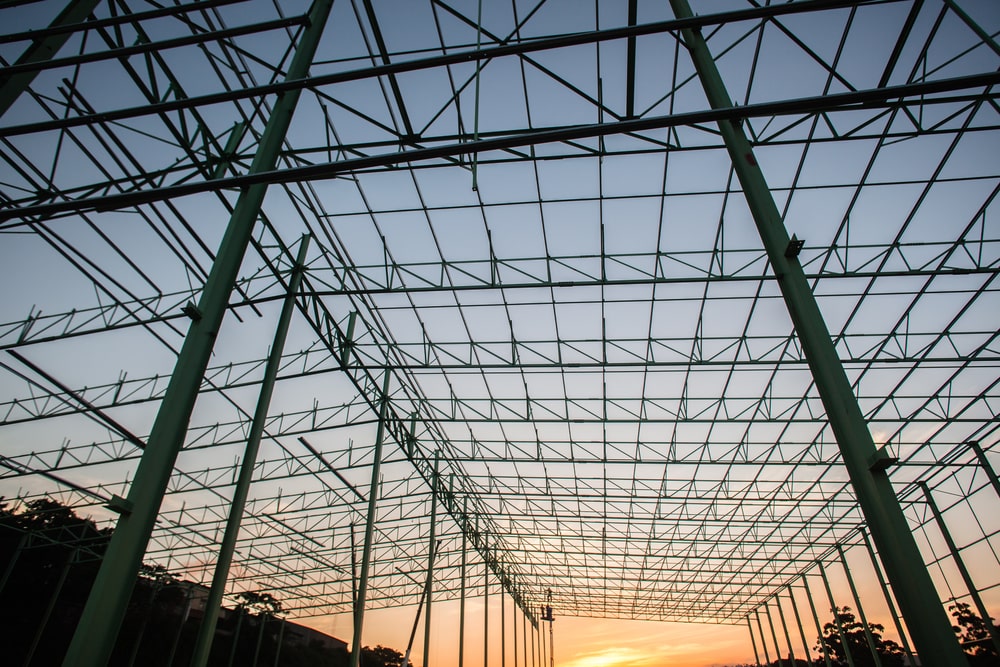 Achieving net zero emissions by 2050 is going to be a tall order for businesses across industry sectors, not least for the contractors and developers that are fulfilling demand for much-needed logistics space to store key supplies and raw materials, says Simon Cox, Head of Sustainability at Prologis.
To achieve net zero carbon, developers must focus on reducing emissions dramatically, then mitigating those that can't be prevented with carbon removal projects. In summary, the process involves measuring, reducing, and mitigating carbon emissions from the outset and while it is challenging, there are opportunities to learn from each other.
Following the Chancellor's recent announcement at COP26, listed companies in the UK must disclose their net zero transition plans by 2023 and will be reviewed against them annually. For the construction sector, this new legislation will encourage businesses right across the supply chain to place further emphasis on driving their environmental performance.
Achieving net zero is a significant challenge for the construction industry. The World Green Building Council has stated that 11% of global greenhouse gases can be attributed to 'embodied carbon', which is built into the structure of new buildings. Despite the size of the task however, some industrial property developers are already creating net zero warehouses and distribution centres, encouraging others in the construction industry to follow their lead.
Since the start of the pandemic, the shift to online shopping has led to increased demand for sustainable warehouse space. To meet this demand, logistics property developers have been focused on innovating to create more net zero buildings. However, the reality is that all buildings come with an environmental cost attached.
Embodied carbon emissions are quite literally built into the structure or fabric of a building, during its construction. These emissions are created when manufacturing materials, such as cement and steelwork, transporting of them to site, and the manpower used to install them. Operational carbon, on the other hand, refers to the carbon emissions generated by the energy used in a building post-completion. With the goal of reducing embodied carbon by 40% by 2030, the construction industry must find a way to mitigate the environmental damage caused by unavoidable 'embodied carbon' emissions.
The Ten Point Plan published in November 2020, sets out the Government's commitment towards reaching net zero, and key areas of focus for achieving a "green industrial revolution". With its focus on clean transport solutions and renewable energy, the construction industry has an important role to play in progressing the way to net zero. Point seven of the Ten Point Plan refers to 'greener buildings', which outlines ways in which the construction sector can reduce its impact on the environment. Specifically, the Plan states that in addition to creating 50,000 jobs by 2030, the development of greener buildings can reduce UK emissions by 16%, compared to levels in 2018.
When it comes to reducing carbon emissions in the construction sector, much can be achieved by improving the energy efficiency of new buildings and investing in low carbon heating. The Government has recently pledged funding to support the installation of 600,000 heat pumps per year by 2028. As part of its aim to "build back greener", the Government has also dedicated a total of £3.9Bn towards the decarbonisation of buildings to support the industry on its net zero journey.
In the commercial property sector, developers are already making use of codes like BREEAM which provide a useful and widely understood set of standards for the environmental performance of new buildings. The UK Green Building Council also provide a framework for construction companies to follow in order to reduce embodied and operational emissions as far as possible. Taking the right steps to assess a building's whole life carbon footprint is vital at the outset. Developers can then make the necessary interventions to reduce carbon emissions during the design and construction process and equip the building with the latest green technologies. Developers must also explore ways to mitigate or offset any remaining embodied carbon emissions.
Prologis has been developing sustainable logistics spaces for the past 13 years. This has involved carrying out carbon lifecycle assessments as part of the development of more than 65 new buildings, helping to measure and reduce both operational and embodied carbon, in accordance with the UKGBC net zero carbon framework. Prologis has also worked with Cool Earth to mitigate unavoidable carbon emissions by protecting rainforests, which has prevented over 4 million tonnes of CO2 emissions due to deforestation. The company has also just been awarded a coveted Terra Carta Seal by the Prince of Wales' Sustainable Markets Initiative, in recognition of its achievements as a leader in sustainable innovation. Seeking to spread best practice, Prologis has recently published a white paper, entitled Net Zero Building in Action, which provides guidance for others in the construction industry. For example, as a vital first step, the report states that developers should work with a specialist third party to assess the whole life carbon footprint of a building and look for ways to reduce carbon emissions throughout the design and build process. Prologis Park Apex DC10, near Daventry, which is net zero in both construction and operation, is a prime example of what can be achieved.
Discussion surrounding net zero development is becoming more prevalent and more urgent right across the construction industry. Learning from others and taking a collaborative approach will support the industry in taking action and ultimately achieving its net zero carbon goal.
Simon Cox is the First Vice President and Head of the UK Project Management team at Prologis. He is also UK Sustainability Officer, directing strategy for sustainable development and overseeing the implementation of sustainable initiatives throughout the UK.
If you would like to read more stories like this, then please click here