Supply Chain efficiency 'pivotal' in recovery of construction sector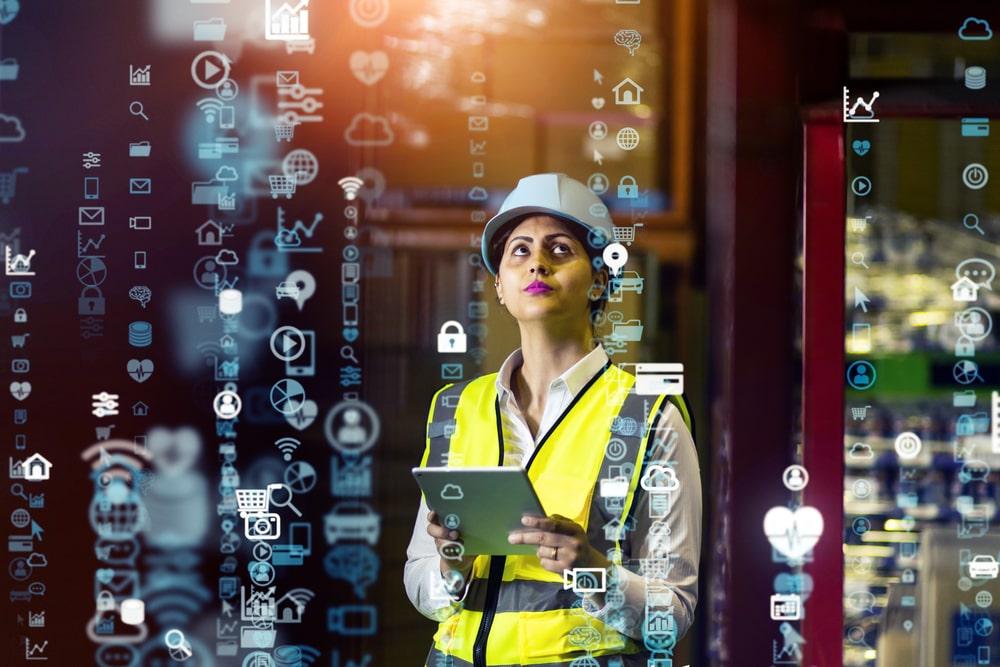 Growth in Britain's construction industry is on the rise once again; and whilst investments in transport, renewable energy, residential and commercial infrastructure are aiding growth, increased supply chain efficiency will prove to be pivotal in the recovery of the construction sector, according to sameday logistics provider Crown SDS.
The construction sector faced a plethora of supply chain disruptions that hampered builds in 2021. As demand continued to increase across the globe, the COVID and Brexit double whammy led to material availability issues and soaring prices. And with the climate change cloud growing exponentially, following the COP26 conference, it has been challenge after challenge for the sector.
Now, instead of pasting over the cracks, construction businesses will need to adapt their supply chain to create a stable, future-proofing supply chain solution that can:
ensure the efficient replenishment of stock to merchants
rapidly supply spares in the event of machinery breakdown
provide accurate scheduling of materials to site to keep builds on target & on budget.
Adopt Smart Technology
The adoption of the modern, smart technology of the Industry 4.0 movement, is enabling construction decision-makers to make smarter supply chain decisions in order to gain competitive benefits.
Integrated digital capabilities that allow for enhanced data sharing, aid construction managers in visualizing and planning to overcome their supply chain challenges.
Logistics technology can support the adaptation to fluctuating supply and demand by delivering insights with enhanced speed and accuracy when it comes to matters such as inventory, orders and deliveries. It is also able to drive operational efficiencies through enhanced routing, increased fuel efficiency and maximizing productivity.
Achieve balance with just-in-time
As supply shortages ease, construction decision-makers adopting a mantra of taking only the materials that they need when they need them, frees up materials that can then be distributed across the whole of the market and used as necessary.
And it makes sense, given what we've seen recently with the UK fuel crisis. Purchasing more than you can consume is a key driver leading to shortages for the whole market.
One solution, is a just-in-time supply chain enabled through smarter planning. When enhanced connectivity, transparency and real-time visibility offer better insight into how much to buy and when, a better and more precise control of inventory can be applied.
Just-in-time delivery facilitates the immediate use of materials, with a reduced requirement for vast storage space for high-volume stock holding and an effective way of controlling inventory that can boost cash flow.
Boost your bottom-line with lean warehousing
Lean warehousing helps to achieve the fine balance between having the right amount of stock to support customers and projects, and avoiding a pitfall.
When a leaner and smarter inventory management ethos is adopted, it enables optimal use of storage space, whilst avoiding overstocking and bottlenecks that can disrupt operations and even create a hazardous working environment.
Lean inventory and warehousing principles can successfully support and improve bottom-line, cutting costs without slashing profits – reducing waste and refining operations could prove key to helping businesses to recover from recent price hikes.
Build a sustainable Supply Chain
Amid the benefits to be gained from adopting a more efficient supply chain, there's another big box that can be ticked in doing so.
With the UK targeted to reach net-zero emissions by 2050, there's a growing consumer focus on increasing sustainability. Whilst you might have thought already about swapping traditional materials for greener, lower carbon materials, it's not just those elements of a build that need to be considered.
Have you thought about how construction materials are moved and stored? Switching the focus to improving elements of transport and logistics can considerably increase efficiency and environmental conscientiousness across the whole sector.
Achieving greener logistics in construction is going to be a big focus over the coming years, and can be done through the support of logistics expertise to adopt methods such as:
Maximising the efficiency of transportation through shipment consolidation and backloading.
Optimised routing and efficient scheduling of collection and deliveries
Identifying and reducing waste through lean practices
With all of this in mind, there's never been a better time to revisit your supply chain as a focal point for improving your entire operation.
If you would like to read more stories like this, then please click here