The Volvo ECR355E: never short on performance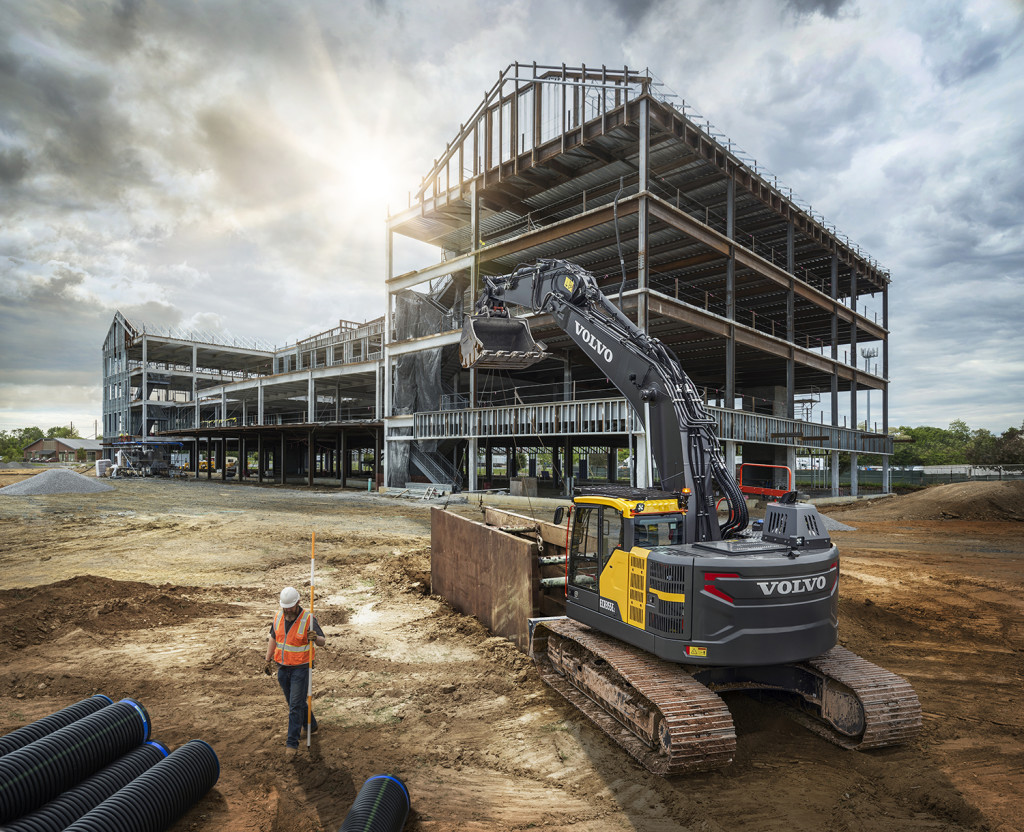 The new E-Series excavator from Volvo Construction Equipment and supported by SMT GB offers up to a 10% rise in fuel efficiency, significant increase in digging and lifting forces, controllability and ultimate uptime to ensure the highest standard of productivity and performance.  Built on the proven E-Series design, the latest addition is powerful and precise, making the 35-tonne machine the ideal partner for pipe laying, trench-box installation and utility work.
Short swing, big potential
The Volvo ECR355E not only does more with less fuel but also with less effort. For example, the electro-hydraulic system offers a significant increase in both lifting capacity and digging force. With the ability to dig, swing and load more material, the ECR355E achieves greater productivity across a broader spectrum of applications and conditions.
From road construction to heavy infrastructure work, the ECR355E adapts to the job site, thanks to its study design and a long list of standard and optional features, such as the Volvo dozer blade, quick coupler, auxiliary hydraulics and the optional two-piece boom. To better adapt to meet different job specifications, the Volvo ECR355E can be easily transported from site to site, thanks to its compact size. The optional narrow and long undercarriage features can be selected to enhance machine mobility. The ECR355E also features increased hydraulic flow for accurate control in grading and combined operations. The synchronized boom and arm aid ease of movement when traveling and lifting simultaneously, as well as contribute to higher grading quality.
Do more – comfortably
In order to manoeuvre in and out of confined areas of the jobsite, the latest E-Series excavator raises the bar in controllability and operator comfort with a host of new features. Inside the low-noise Volvo cab, customized response modes in the joysticks ensure the machine does exactly what the operator intends.
SMT GB provide a comprehensive range of attachments and customer solutions to support the new ECR355E, maximizing cycle times and productivity. With Volvo's quick couplers and attachment management system, operators can easily switch between hydraulic breakers, general-purpose buckets, heavy-duty buckets, hydraulic thumbs and the Steelwrist® tiltrotator.
To find out more, visit: https://goo.gl/BqVAzi
SMT GB are the exclusive distributer for Volvo Construction Equipment products in Great Britain.