£16m Project Will Improve A647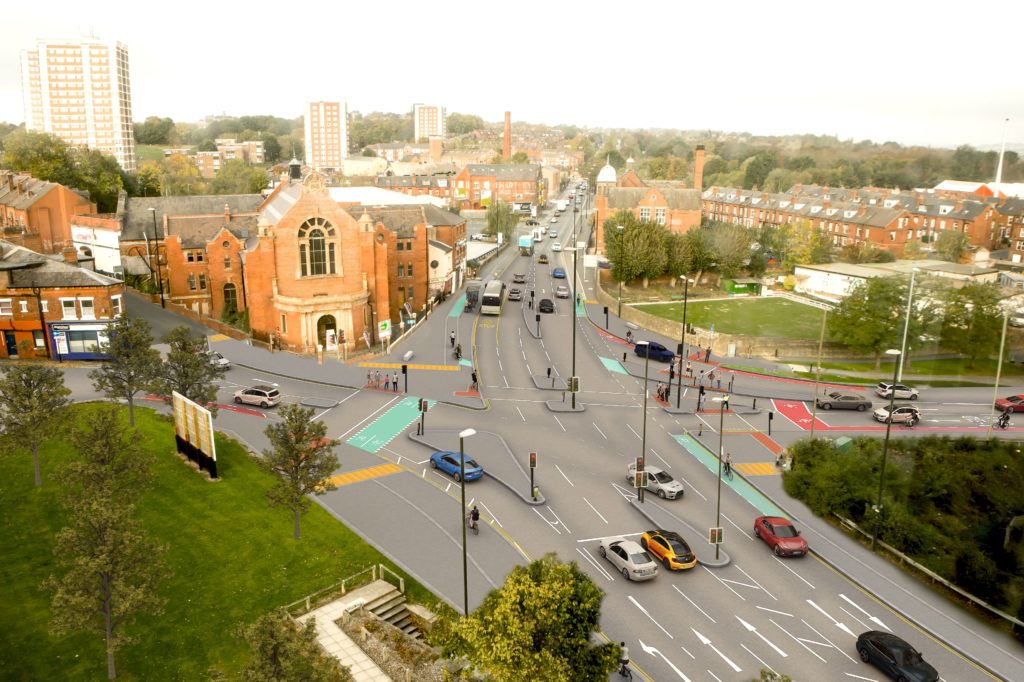 Connecting Leeds has released photos and a video that shows how a new multimillion-pound project is to improve a key corridor which connects Bradford and Leeds.
The key focus of the scheme is to introduce new bus lanes at chosen locations which will ease congestion. The new lanes will give buses priority, which will make journey times quicker and will help free up lanes to benefit all vehicles, including cars.
Thanks to the new road plans, bus journeys are expected to be reduced by 7-8 minutes during peak periods, and by up to 15 minutes in comparison with the most delayed services.
Cycling infrastructure in the area is also set to see improvements, with additions to the existing Cycle Superhighway and the creation of safer cycle lanes. Pedestrians will also benefit from new walking routes and safer crossings. All these new upgrades are part of a bid to make travelling more sustainably more appealing to the local communities by improving public transport, walking and cycle connections and, in turn, contributing towards tacking the climate emergency.
After consulting on travel improvement plans along this route in 2018, Leeds City Council appointed BAM Nuttall to undertake construction. Work to construct the new bus lane on Armley Road started in October, and activities have since commenced on Armley Park Road, Canal Road, Pickering Street and Stanningley Road.
The scheme is set to be complete by summer 2022.
Councillor Lisa Mulherin, Leeds City Council's Executive Member for Climate Change, transport and Sustainable Development, said: "Connecting Leeds have carried out extensive consultation along this corridor with stakeholders, residents and businesses and following feedback the start date was postponed to take people's concerns in to consideration and allow several design changes to accommodate people's suggestions.
"I am pleased to see that this important scheme has now progressed to the next phase of delivery and we are one step closer to making this key route less congested, more accessible and more appealing for pedestrians, cyclists and bus users.
"Improving our bus network and making bus use, walking and cycling an attractive, viable option for people travelling into our city and around their local neighbourhood is absolutely vital in our bid to tackle the climate emergency, reduce carbon emissions and improve air quality."
BAM Nuttall's Project Director Andy Crampton said: "BAM Nuttall is, once again, delighted to be working with our partners in Connecting Leeds, collaborating to deliver this next phase of transport infrastructure. Reducing congestion on the busy A647 corridor will bring sustainable benefits to road users, businesses and residents."
If you would like to read more stories like this, then please click here