Digital future of construction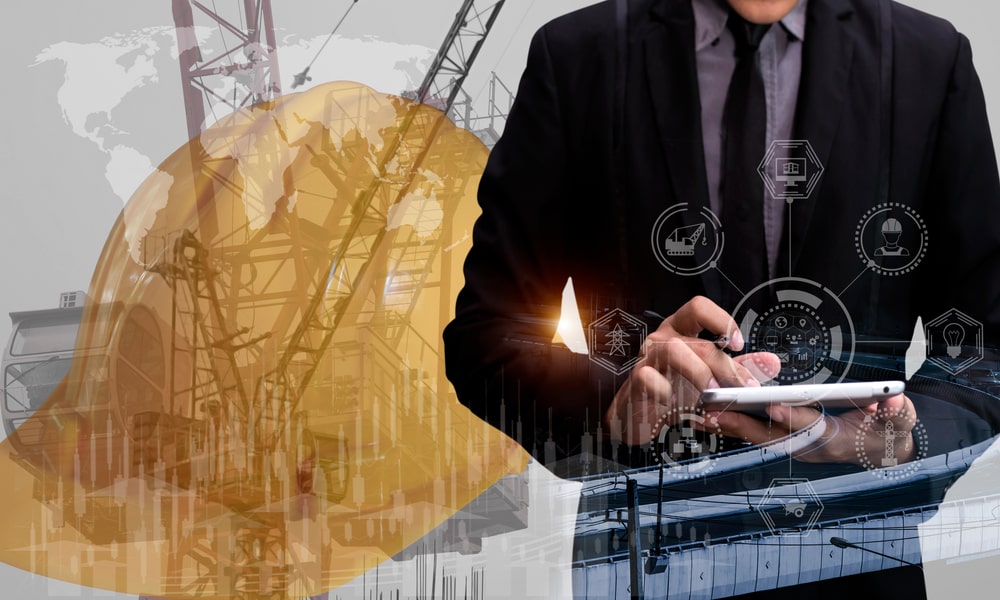 Smart technology is building a digital future for the construction industry. The construction industry is a powerhouse of the UK economy estimated to employ more than three million people. But it's only in recent years that the industry has started to see how digital transformation can help to improve businesses across the whole sector and the supply chain beyond.
In this article, Vice President & General Manager  EMEA, Philip van der Wilt, at Samsara, looks at the innovations that are making their mark in the industry.
Increasingly, the technology being rolled out is being underpinned by smart solutions including artificial intelligence (AI) which allows computers to mimic human cognitive functions such as recognising patterns, problem-solving and learning.
Today, GPS-enabled sensors located on construction vehicles and connected to the Internet allow managers to see data on everything from the tyre pressure of individual vehicles currently on-site at a warehouse refurb in the Midlands, to safety cameras protecting drivers delivering RSJs to an office new-build in Glasgow.
Everything from fuel efficiency and route planning to asset productivity and predictive maintenance can now be done with the help of AI. And it's helping construction businesses control costs by running smarter, leaner, safer and more efficient operations. And all via a single screen.
What's becoming clear is that adopting modern technologies is now vital for companies within the construction sector looking to gain an edge over competitors.  The question for many firms is exactly where to begin.
Replacing manual processes with data-driven business insights
For some, it starts in the office with a business goal to replace manual systems with digital processes that not only speed up admin but also save thousands.
In the US, American Cementing — which operates a fleet of more than 400 vehicles — managed to bin 13,000 pieces of paper as part of its company-wide digital transformation.
Of course, making the switch from paper-based admin to digital processes may not be what everyone thinks of when they talk about digital transformation and using smart tech. But when those AI-powered systems can help with route planning, fuel efficiency reporting, compliance, forecasting — and a host of other back-office solutions — the business case quickly adds up.
For other firms, the starting point may revolve around carrying out a traceable audit of vehicles and machinery to understand exactly what you have, where these assets are located and whether they provide a worthwhile return on investment (ROI).
Which is exactly what happened in the case of Artera, a US-based provider of integrated infrastructure services to the natural gas industry. With more than 8,000 vehicles in its fleet, it managed to save more than $1m after it was able to identify which assets were hitting ROI targets and those that were underperforming.
By tagging each piece of machinery and knowing exactly where they are and what they're doing at any time of the day or night, it's now able to run a far more efficient operation.
Similarly, connected assets with customizable geofences can alert managers if assets and specialised equipment move outside of an approved location. This could be due to an unauthorised move — or the early warning of something about to be stolen. Either way, it's proving to be a valuable security curtain at a time when every penny counts.
Creating a culture of safety
But it's not just being able to pinpoint the exact location of machinery and vehicles that's important. UK-based Collins Earthworks installed dashcams across more than 40 of its vehicles as part of a broader drive to increase efficiency, improve safety and drive growth across its business.
Since deploying the dashcams, the company has seen a significant reduction in complaints from the public and a change in attitude towards safety among their drivers.
"The ease of use with the camera system is incredible," said Matthew Smith, Low-Loader Manager at Collins Earthworks. "We automatically receive harsh event alerts, decide if action needs to be done, and then give them the coaching they need. It's so easy," he said.
That's not all. AI-enabled dashcams are becoming so sophisticated they can predict what's about to happen on the road, nudging drivers in-cab as if they had a co-driver sitting alongside them.
Get the most from your equipment
Whatever the reason, AI-backed smart technology is playing an increasing role in the construction sector in the office, on-site, and throughout the entire supply chain. While firms are using tech to address individual areas such as safety or fuel efficiency, it's those that join the dots and take a full 360o view of their business across a single digital platform that are set to build business resilience for the future.
If you would like to read more stories like this, then please click here