Barratt Homes exceeds MMC target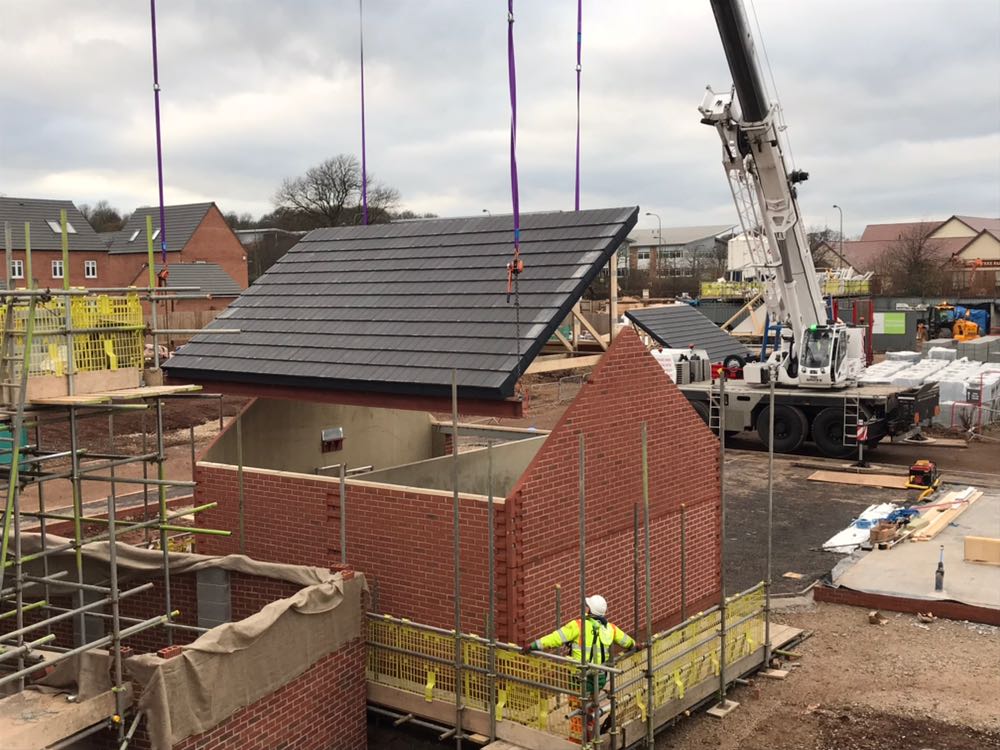 Barratt Homes has recently released its end of year results, showing a positive outlook for the industry with a record annual profit confirmed for the housebuilder.
The housebuilder announced an annual pre-tax profit of £910M on turnover of £4.8Bn, although this is down 2%, operating profit rose 4.5%.
As the UK's largest and best-known housebuilder, one of its core business priorities is to lead the industry through its approach to innovation and new building methods. If housebuilding wants to be able to deliver more homes whilst maintaining the highest safety and quality standards, it needs to embrace the best new methods of both onsite and offsite construction. Or, as the 2016 Mark Farmer report put it rather more succinctly, "Modernise or Die".
In order to meet the growing demand for homes in Britain, Barratt Developments plc are using Modern Methods of Construction (MMC) approaches to improve speed of build and mitigate shortages seen in both materials and skilled trades. These approaches should also enable Barratt to maintain safe working environments, whilst maintaining high quality home.
The company set itself a target in 2014 of building 20% of its homes using modern methods of construction by 2020 and the latest results show the company has hit that target ahead of schedule.
Barratt is continuing its commitment to increasing the number of homes it builds using MMC to increase efficiency and to help mitigate the challenges posed by the shortage of skilled workers within the industry. Over the past year the company has continued to develop, trial and implement MMC, building and selling 2,626 homes using timber frame, large format block and light gauge steel frame and has adjusted its target to use MMC to build 25% of its homes by 2025.
Over the last three years, Barratt has built 5,274 homes using timber frame with the majority in Scotland and is increasing its use across England and Wales. Timber frame construction is a sustainable, low energy method of build manufacture from the world's most renewable building material and is built in factories to high standards. In June 2019, Barratt acquired Oregon, a manufacturer of timber frames.
If you would like to read more articles like this then please click here.