Plans revealed to improve transport in Cardiff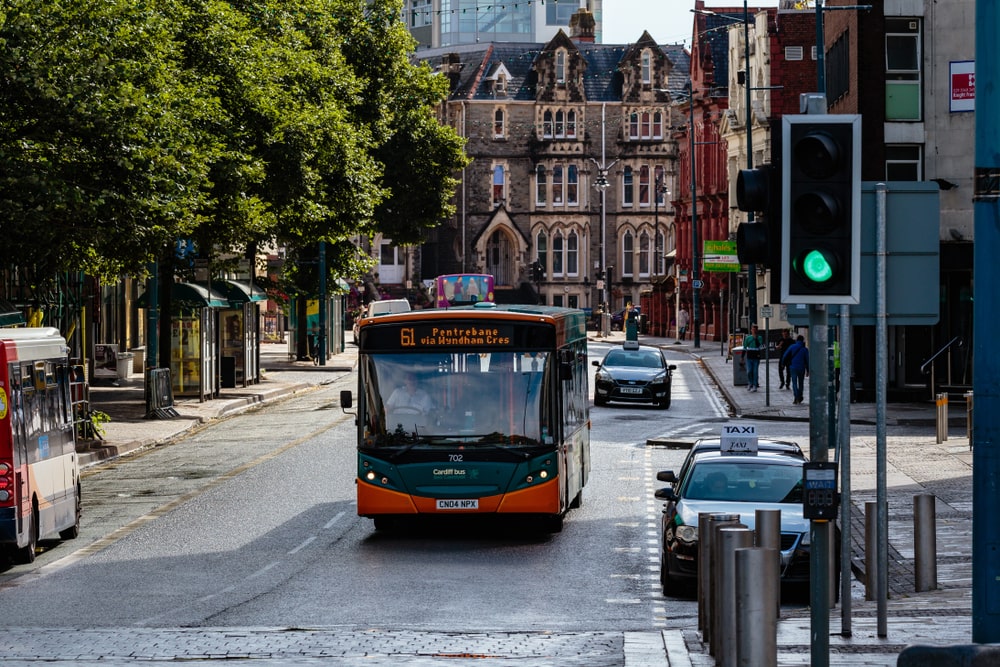 A new transport and infrastructure plan, costing £1Bn, has been revealed by Councillor Huw Thomas to reduce congestion and improve air quality in Cardiff, with completion of the designs being proposed for before 2030.
The substantial investment will be used to construct new tram lines across Cardiff, a new park and ride at junction 32 of the M4, new cycleways, and new walking routes which will be linked to bus, rail, and tram networks.
While other proposed improvements to the city's transport links include the introduction of a new Rapid Bus Transport Network using electric vehicles, an integrated ticketing system to allow seamless travel across links, and a 20mph limit on the city centre.
Councillor Thomas stated: "It is clear to everyone that this situation is unsustainable. We have a network which is already creaking. It only takes one road to go down in the city for delays to ensue. We also have some of the highest levels of nitrogen dioxide in Wales.
"It is clear that we will not deliver this [transport design] overnight, but we are today bringing forward the council's aspiration while fully recognising that we will have to work effectively with the Welsh Government and other partners. We will also need to have a serious public conversation about how this vision can be funded."
The two new light rail/tram lines to be constructed will include the Cardiff Cross Rail, which will travel from West to East in order to connect major population centres and new suburbs in the west with Cardiff Central; as well as the Cardiff Circle Line, which will be a complete orbital light rail/tram line connecting residential areas with transport links.
It is hoped that the construction of improved rail and transport links will benefit areas like Splott, Tremorfa, and Ely which are currently suffering the most economically.
The Cabinet Member for Strategic Planning and Transport, Councillor Caro Wild added: "Get transport right and it's a game changer. It adds real impetus to a city's economic development agenda. It helps tackle inequality by better connecting people with opportunity. It improves quality of life and provides a visible pointer to the city's environmental credentials."
Cardiff's transport links were originally designed for a city of approximately 200,000 people but, today, the population is closer to nearly double that figure, with a further 80,000 people commuting to the city by car every day.
If you would like to read more articles like this then please click here.