Construction Output Falls for Third Month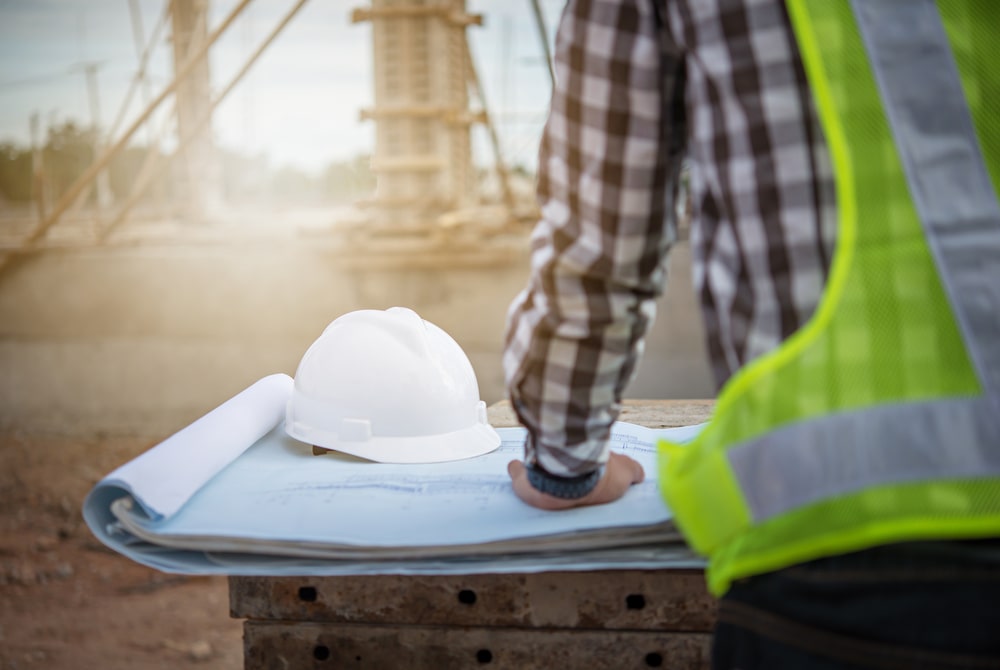 Construction output fell for the third consecutive month in June 2021. The fall of 1.3% is due to a decline in repair and maintenance (4.2%) offset by a small increase in new work (0.5%).
In June 2021, construction output was 0.3% below its February 2020 pre-Coronavirus pandemic level, new work was at 2.1% below this with repair and maintenance at 3.1% above this.
In contrast to this monthly fall, quarterly construction output grew by 3.3% from April to June 2021 (Quarter 2), in comparison with January to March 2021 (Quarter 1), with new work seeing an increase of 3.9% and repair and maintenance growing by 2.3%.
Construction new orders also grew by 17.6% in Quarter 2 when compared with Quarter 1 2021. Total new orders recorded in Quarter 2 2021 were above pre-pandemic levels for the first time, at 1.6% above the Quarter 1 2020 level.
Non-housing repair and maintenance was the biggest contributor to monthly decline, falling by 4.5%. Private housing also saw a monthly fall in June 2021, with repair and maintenance and new work falling by 4.6% and 3.2%. Infrastructure offset some of the monthly decline seeing monthly growth in June 2021 of 6.3%.
The annual rate of construction output price growth was 3.4% in 2021 this is the strongest annual rate of construction output price growth since August 2019.
Chris Bone, CEO of digital construction firm Modulous, said: "Runaway materials costs are the shackles weighing down domestic construction output, exacerbated by higher shipping costs and rocketing global demand. We'd expect to see rebound when these supply shortages are eased.
"Until then, new hurdles to procurement are forcing the construction industry to rethink their supply chain partnerships and streamline on-site delivery. We're looking at what both global and regional partners could offer, which is made easier by a streamlined off-site modular model for assembly."
Dave Sheridan, Executive Chairman at ilke Homes, commented: "Increased material prices are continuing to weigh down on the construction industry as the sector looks to rebound post-pandemic.
"Therefore, more must be done to encourage innovative methods of delivery that can significantly cut waste and use materials more efficiently. Technologies such as BIM can generate precise estimates of materials needed for each job, while offsite manufacturing, where homes are manufactured along production lines, ensures high levels of recycling are achieved."
Sean Keyes, managing director, Sutcliffe said: "Although the construction output dropped for the third consecutive month, there is no need for concern and at Sutcliffe we are certainly still preparing for bright months ahead.
"As the wider economy repairs post-pandemic and the general public spend their money on the high-street and not just in home renovations and building work, maintenance has slipped, but this will balance out in 2022.
"We're also seeing a shortage of materials and this certainly hasn't helped the latest ONS figures, with the sector finding it increasingly difficult to source materials such as timber, plasterboard and aluminium from Europe, which has slowed both large- and small-scale projects down.
"Generally though, construction in the Liverpool City Region is thriving at the moment and consultants and contractors are very much pushing towards a strong final quarter of 2021."
Kevin Tully, managing director, Tulway said: "We're seeing a 20 week wait on some materials at the moment and that is currently a huge issue both for ourselves and for the construction sector as a whole. With the lead time on materials and projects increasing by almost 25%, it has been inevitable that figures were going to drop in the latest ONS report, but there is certainly light at the end of the tunnel for us all now.
"There's been a monthly increase in steel costs and hopefully these prices will flatline as stability on these is crucial. There is a lot of positive noises coming from the construction sector and everyone I speak too is looking to get projects completed by the end of the year, which in result will see upcoming ONS figures rise throughout quarter four."
If you would like to read more stories like this, then please click here