House Prices Rise Again in September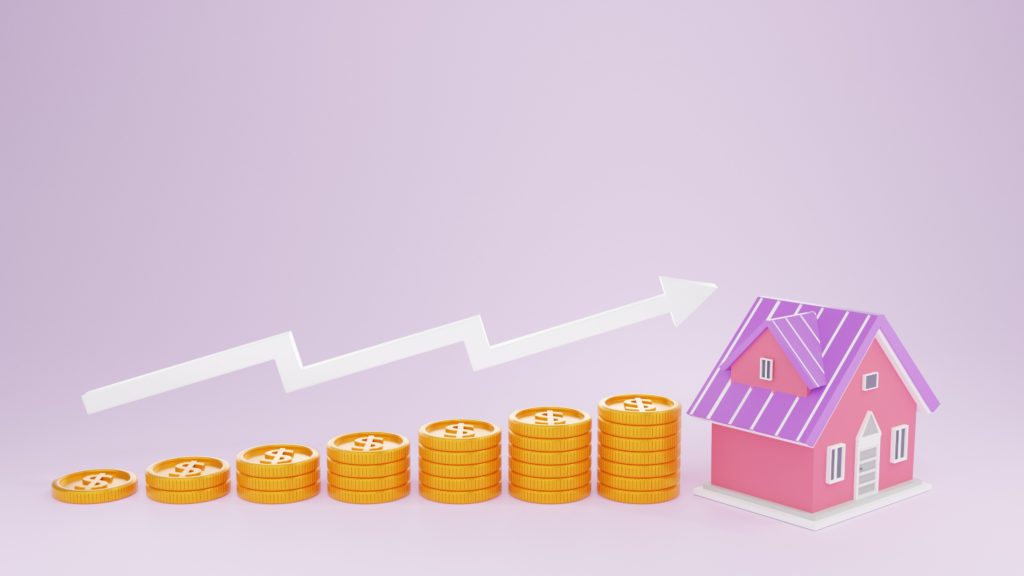 Average house prices in the UK increased by 11.8% over the year to September 2021, this has risen from 10.2% in August 2021.
This means that the average house price in the UK was at a record high o £270,000 in September 2021, which is £28,000 higher than it was in the September of 2020.
When looking at the devolved nations of the in the UK, houses prices all over increased. In England, average house prices rose to £288,000 (11.5%), in Wales, average house prices were £196,000 (15.4%), in Scotland average house prices were 180,000 (12.3%) and in Northern Ireland the average house price was rose to £159,000 (10.7%).
On the other hand, London was the region which saw the lowest annual growth, at 2.8% for the tenth consecutive month.
In the later half of 2020, house prices grew, with this trend continuing into 2021, and the average house price for rose by £7,000 in September 2021 to  £270,000, this is also £6,000 high than the previous record that was seen in June 2021.
Commenting on the latest ONS House Price Index, Stuart Law, CEO of the Assetz group, said: "Today's data shows a predictable increase in house price growth as changes in working patterns and lifestyle priorities continue to fuel demand. However, this trajectory may be more nuanced moving forward as the Government continues to press ahead with its green agenda post COP 26.
"With increased focus on the energy efficiency of our homes, the value of newer-build houses – which are more likely to be better insulated and equipped with solar panels and ground or air source heat pumps – is likely to increase. This will be exacerbated further by growing consumer demand for more environmentally friendly homes which can be run more cheaply than traditional housing, with the value of a high EPC rating on a new-build home potentially accounting for at least £20-30k of the price of the property.
"Conversely, there will be challenges ahead for older homes which are harder and more expensive to retrofit with energy efficient technology and are therefore expected to depreciate in value over the coming years as mortgage lenders reduce appetite. The disparity between the value of new builds versus older properties is already becoming clear. Over the last year, the average price of new builds has gone up 14% while the value of older properties has only risen by 5.5%. We expect this gap to continue to grow.
"There is significant opportunity ahead for SME housebuilders to lead the way with advanced modern methods of construction to ensure greater levels of building precision, resulting in less air leakage, less wastage and improved energy efficiency in new-build homes. Ongoing and increased Government support for such businesses will be key to delivering the much-needed green housing stock to meet the nation's housing and environmental needs moving forward."
Commenting on today's ONS UK House Price Index for September 2021, Nick Leeming, Chairman at Jackson-Stops said:  "Today's figures continue to show a market still very much defined by the unbalanced relationship between low stock and high demand amongst buyers across the country. However prices also indicate a nation still very much enamoured with buying and owning a home, with the average house price hitting a record high this September. The effects of the stamp duty holiday are of course still present in today's data; we will see a true picture of the market in the first quarter of 2022.
"The nation has never been more committed to finding the right home, and factors beyond a financial saving are in play. Today's numbers show that buyers are acting with intent, with those looking at a purchase following their own sale harnessing greater buying power. As buyers reassess how their home contributes to their changing lifestyle aspirations, we're continuing to see high demand across our branches, with a number of buyers chasing each home for sale. A busy market will favour those buyers armed with deep pockets or at the very least a mortgage in principle agreed.
"Finally, as vendors and buyers alike have time to reflect over the Christmas period on their aspirations for the coming year, we will likely see the usual uptick in activity in January 2022. As such, listing now puts vendors in the best possible position to secure a sale whilst stock is still low across the country."
If you would like to read more stories like this, then please click here