Graham appointed as lead contractor on Western Growth Corridor for City of Lincoln Council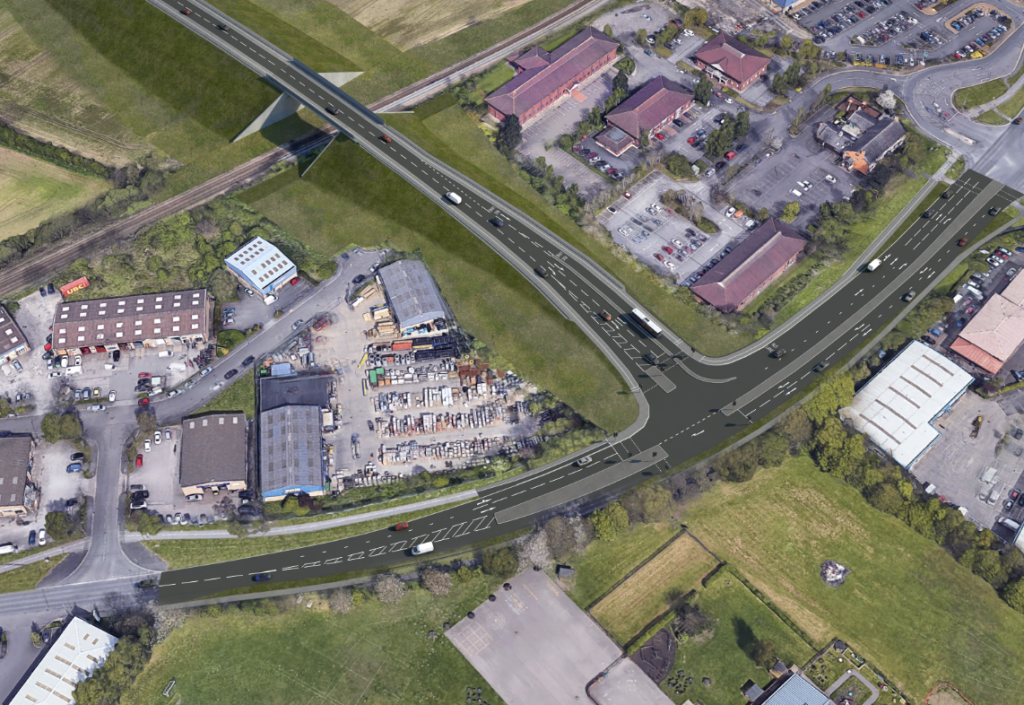 Graham has been appointed by the City of Lincoln Council to design and deliver crucial elements of the Western Growth Corridor development.
The Western Growth Corridor project in Lincoln is set to transform the city and bring new opportunities for housing and economic growth.
The work elements include the design and construction of a new vehicular/cycle/pedestrian bridge over the railway and a pedestrian bridge enhancing safety and connectivity between the site and the existing communities.
The Pagabo Civils & Infrastructure Framework has been used to procure and appoint Graham for this Design and Construct project. The framework ensures that competent and experienced contractors are appointed for major infrastructure projects.
The firm's involvement in the Western Growth Corridor project will see its civil engineering team oversee the design and construction of key access routes and bridges.
In August 2022, the city council, in partnership with Member of Parliament for Lincoln, Karl McCartney, submitted its bid for £20 million to create a road bridge and adjacent foot bridge linking the city's Western Growth Corridor development to Tritton Road. The Government's Levelling Up Round Two programme will see the bridge completed by March 2025, with work anticipated to start at the beginning of 2024.
The project aims to establish a major access route into the Western Growth Corridor site, enabling the delivery of up to 3,200 new homes as part of a Sustainable Urban Extension to Lincoln.
Subject to design and budget approvals, construction will commence in 2024, with the first phase of homes expected to be delivered thereafter, pending detailed planning approval.
To ensure the project's success, a range of surveys are currently underway, including eco and geotechnical utility surveys, to gather essential data and verify the physical conditions on the ground.
This information will inform the design process, allowing for the preparation of robust cost estimates and the identification of opportunities for cost and carbon savings.
The Western Growth Corridor project is expected to bring substantial benefits to the city of Lincoln's local community and economy.
This project will deliver the Eastern Access into the site and provide the opportunity to create further links which will improve connectivity within the city and contribute to its long-term development and growth.
The delivery of up to 3,200 new homes will address the pressing need for housing, while the Sustainable Urban Extension approach ensures that the development aligns with environmental and sustainability goals.
Alongside the work to design and deliver the Eastern Access, the Council continues to work with strategic partners on the long-term ambitions for the site and future funding opportunities to unlock and accelerate a connecting route through the site.
If you would like to read more stories like this, then please click here