Modular expansion at Hillingdon Hospital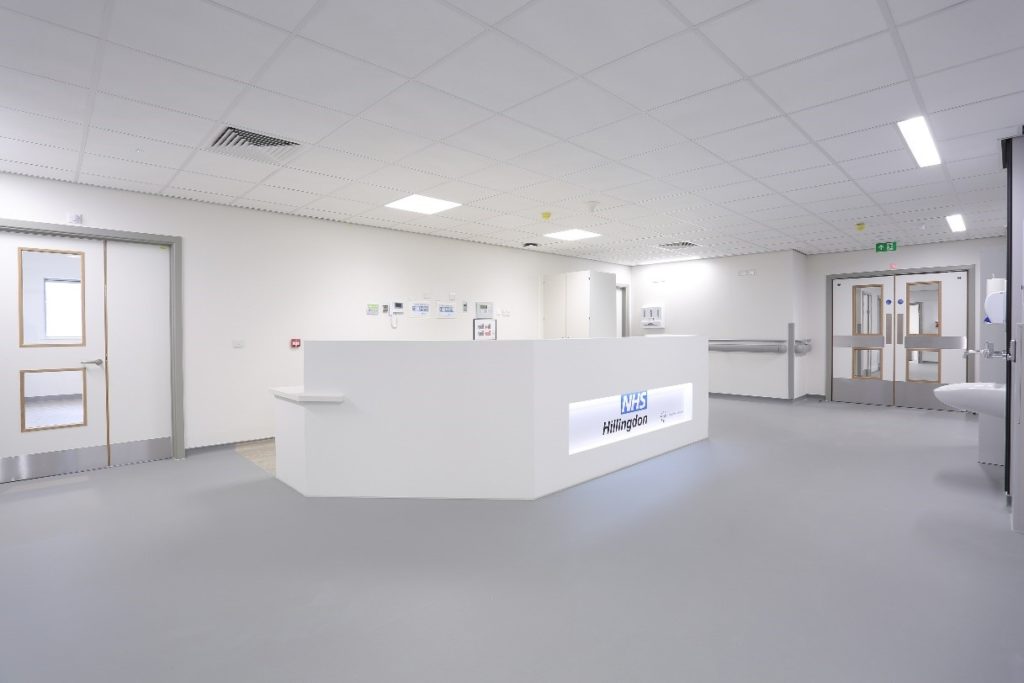 A new extension has been completed for Hillingdon Hospital using modular construction methods.
As part of the Government's drive to develop UK hospitals, MMC healthcare specialist, MTX, was contracted to develop the extension for The Hillingdon Hospitals NHS Foundation Trust.
The plans to create a three storey, 2,400sq m solution at Hillingdon Hospital allowed for 70 new bed spaces across three wards, four private rooms, a nurse base, offices, interview room and clinical stores to be created at Hillingdon Hospital. The new facility provides a direct link to the adjacent two storey Nightingale Centre, that houses the Endoscopy Department, and the Acute Medical Unit.
The project was delivered using MTX's fast-track construction methods. The modular build reduced build time by 50% and wastage by up to 60%, whilst still delivering high quality standards. This strategy has become increasingly popular within the healthcare sector, particularly given the growing demands placed on the NHS over the last year.
David Hartley, Managing Director at MTX, said: "We're pleased to have completed our project with the team at Hillingdon Hospital. Utilising Modern Methods of Construction, the hospital has been able to reap the advantages of its extension much quicker and with less disruption to healthcare services than with onsite traditional building methods. Seeing the projects come to life and hearing the incredible feedback from the end users, makes the hard work of the whole team so worthwhile."
A spokesperson for The Hillingdon Hospitals NHS Foundation Trust, said: "Through excellent planning and programme management, MTX has ensured we were able to make use of the new ward block with 70 additional beds within a well organised and respectable timescale, despite Covid-19 compliance conditions. They made the process incredibly easy, and the delivery was exactly what was promised."
If you would like to read more stories like this, then please click here