ONS Construction Figures for April Released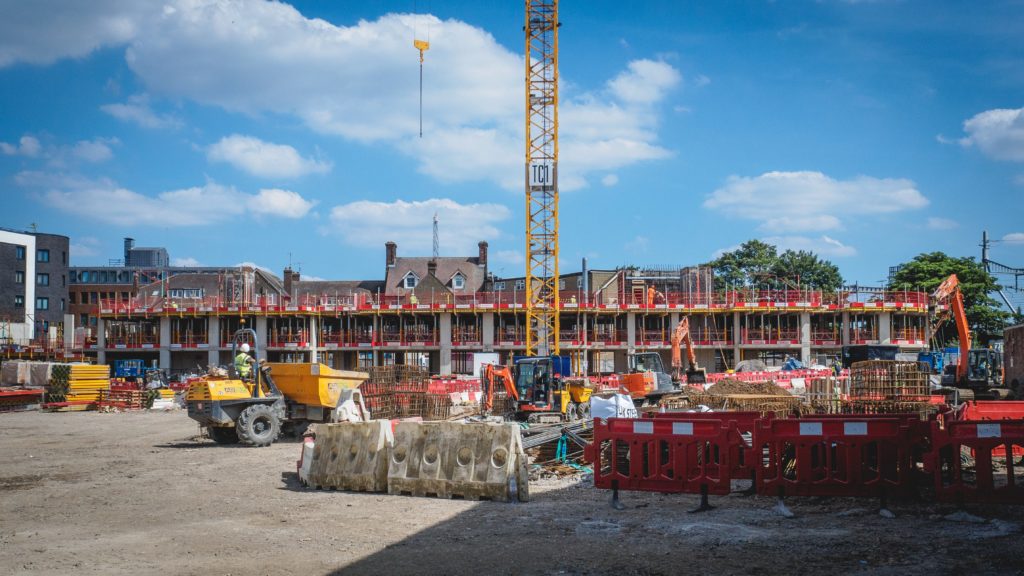 The latest construction output figures from the Office of National Statistics (ONS) have revealed that construction output fell by 40.1% in the month-on-month all work series in April 2020.
This has been driven by a 41.2% decrease in new work, as well as a decrease of 38.1% in repair and maintenance, these decreases were the largest monthly falls on record since monthly records began in January 2010.
This decrease in new work in April 2020 is due to a record month-on-month fall in all the new work sectors; private new housing and private commercial were the largest contributors, which fell by 59.2% and 39.7% respectively.
When it comes to the decrease in repair and maintenance, (38.1%) in April 2020, this was due to record month-on-month falls in all repair and maintenance sectors. The largest contributor to this was private housing repair and maintenance, which declined by more than half at 54.3%.
Along with this, construction output fell by a record 18.2% within the three months leading up to April 2020, this is in direct comparison to the previous three months. It was driven by a 19.4% fall in new work, and a 15.8% fall in repair and maintenance.
Gareth Belsham, director of the national property consultancy and surveyors Naismiths, commented: "The construction sector's famous volatility has long given it an unwanted reputation for boom and bust.
"But even the thickest skins have been pierced by the simultaneous collapse in demand and output unleased on the sector by the Covid crisis.
"Conventional construction techniques do not lend themselves to remote working or social distancing, and the closure of sites brought most work to a screeching halt in April.
"Even though the UK Government eased lockdown restrictions on the sector much earlier than it did on other parts of the economy, the damage was already done.
"At over 40%, construction's month-on-month fall in output was more than double that seen in the services sector in April. Not all parts of the economy suffered equally.
"Fortunately, April's brutal milestone may yet be the high-water mark for construction's pain. With sites now reopened and work resuming, albeit under strict social distancing rules, the speed of decline is easing.
"But if April saw the moment of impact, the coming months will see the whiplash effect. Damaged business confidence and shrivelling levels of investment will continue to shake the construction industry for many months to come. The road to recovery will be long and fraught."
The ONS have also released a public statement on COVID-19 and the production of statistics, this can be found here.
Data for April 2020 was also collected via an online questionnaire for the first time, as opposed to a paper questionnaire which has been done previously. Unsurprisingly, anecdotal evidence which was received from extensive contributor comments, and the Business Impact of Coronavirus Survey (BICS) note that the Coronavirus (COVID-19) has been one of the key factors in the fall in construction output in April 2020.
If you would like to read more articles like this then please click here.