Philip Hogg to leave Homes for Scotland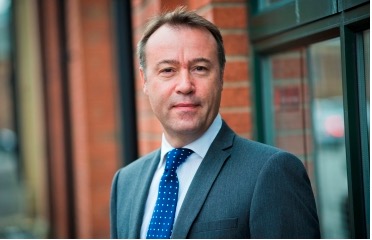 Trade body Homes for Scotland has today announced that Chief Executive Philip Hogg would be leaving the organisation in the coming months to take up a senior role within the home building industry.
Chairman Jim Mather said: "Philip will continue in his post during his notice period, working with his Executive Team to deliver Homes for Scotland's business objectives and meet members' day-to-day needs and requirements.
 "In addition, he will help us in the recruitment of his successor and, in the process, consolidate the progress that he has made for Homes for Scotland and our members in the difficult years following the financial crisis.
 "In particular, over the past three and a half years, Philip has raised the profile of home building to ensure that Homes for Scotland and its members play their full parts in boosting our country's economic and social well-being, strengthening the mechanisms to engage and channel the ideas and needs of our members.  
 "When he eventually steps down, the proof of the quality of Philip's legacy will be seen in our highly professional Executive Team, a track record of positive progress and an organisational reputation of alignment with the wider common good.
 "We wish Philip well in his new post and we will always be grateful for a very material contribution to Homes for Scotland and a job well done."