Royal Bournemouth Hospital benefits from new investment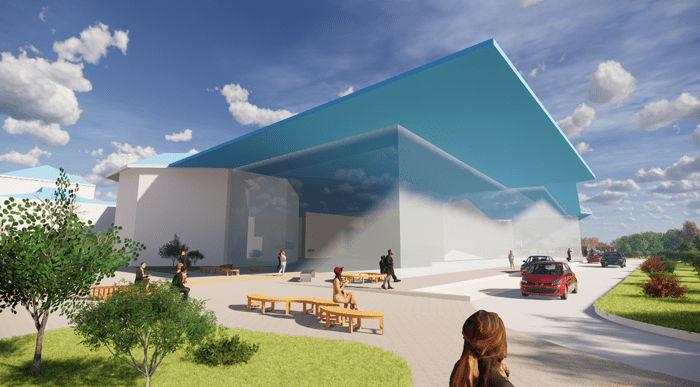 The Royal Bournemouth Hospital (RBH) is constructing a new Emergency Department to become the major emergency hospital of East Dorset following a £147M investment to modernise Poole Hospital and RBH by 2023.
Construction of the new, state-of-the-art Emergency Maternity, and Paediatric Departments will commence by the end of 2020 and will also feature upgraded access routes such as a new junction from Wessex Way, which has already been approved and funded, in addition to increased cycles routes.
The new Emergency Department will feature: additional space to accommodate increased capacity, further separation between adult's and children's wards, and increased cover through 24/7 consultant led services.
While the Maternity Department will feature enough capacity to accommodate future projections, full ensuite rooms, birth choice, specialist care, and an integrated single maternity service as recommended by the Royal College review.
Ultimately, what the new project will provide for the hospital in general is an increase in beds, as the new Emergency Department will be three times bigger that the existing one and will increase the number of critical care beds from 12 to 30 while moving away from six-bedded bays and towards four-bedded bays for slightly more privacy.
Increasing space for the soaring capacity restraints, presented in recent years, will therefore improve single room availability while, more importantly, helping to meet improved infection control guidance and standards.
Additional services that the new Emergency Department will provide include: 24/7 consultant delivered A&E with a major trauma care unit, 24/7 hyper-acute cardiac and stroke care, 24/7 consultant-delivered emergency surgery in line with NCEPOD, 24/7 gastrointestinal bleed care, acute oncology and acute medical admissions.
Whereas the Maternity Department will provide a 24/7 high risk obstetrics unit, a midwifery-led unit, and a local Level 2 neonatal unit.
The modernisation of RBH will also include a new multi-storey car park and extra cycle sheds.
Poole Hospital will also receive further operating theatres as part of the new investment that will be both larger and modernised.
If you would like to read more articles like this then please click here.