Site camera scoops safety accolade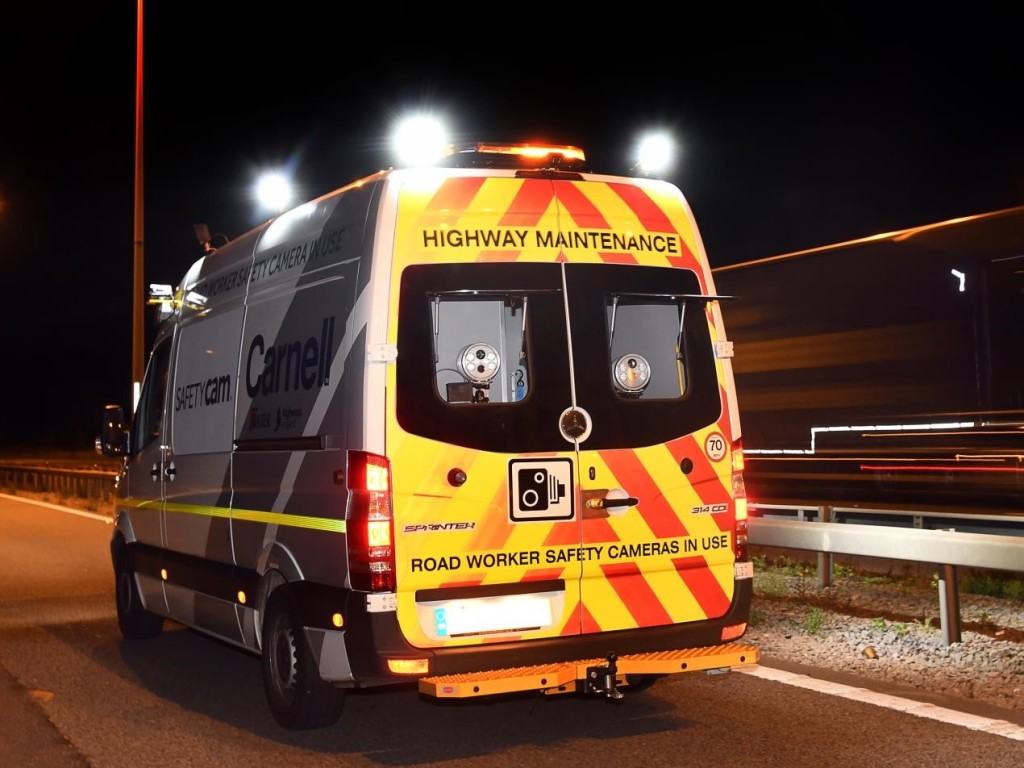 Highways England has saluted health, safety and wellbeing at its first awards ceremony.
The awards celebrated Highways England and its supply chain, across six categories, and attracted 115 entries in its inaugural season. Nine winners were announced from the selection, with initiatives ranging from mental health and wellbeing, to improving safe loading of lorries.
Winner of the Innovation category was an innovative dual camera system, which can spot both road workers speeding through construction sites and road users who illegally drive through cones. The system is a potential life saver, and is currently being trialed extensively across motorways and A roads managed by Highways England across the country.
The system is housed in one vehicle, and during its first trials, a 50% month-on-month reduction was recorded in road workers driving 10 mph above the signed limit through sites. While at a trial site in Essex, the number of roadworks incursions reduced by more than 80%.
Jim O'Sullivan, Chief Executive of Highways England said: "It's well known that safety is our first imperative and I am delighted that these awards highlight that. The camera system, for example, will ultimately save lives. This project and the other winners show how innovative ways of thinking will make things safer for those working on and using our strategic road network and these awards also highlight the mental health and wellbeing of staff is as important as feeling safe in the workplace. I look forward to seeing more achievements in years to come."
A special overall Chairman's Award was also presented to Clancy Group, for their Work Related Safety Programme.
Highways England chairman Colin Matthews said: "I am delighted that colleagues in Highways England and partner organisations are finding ways to reduce injuries on our roads. Congratulations to Clancy Group whose success in making the roads safer for their drivers can be widely replicated by others."
The nine winners were:
1: H&S Innovation
Carnell Support Services and Kier Highways for SAFETYcam
Highways England's Incident Prevention Team – Vehicle Load Security working with the Health & Safety Laboratory (HSL)
2: Road User Safety Achievement:
Clancy Group for the Clancy Work Related Road Safety Programme
Highways England Marketing team supported by George & Dragon (Advertising Agency) for the Vehicle Checks campaign
3. Project of the Year (supply chain only):
Balfour Beatty Skanska Joint Venture for the M25 J30/A13 Corridor Relieving Congestion Scheme
4: Graduate/Apprentice of the Year:
Amelia Kirwan – Highways England's Commercial Vehicle Incident Prevention Team
Jessica Dunn – AECOM – Proactive approach to promoting good mental health
5: H&S Wellbeing Initiative:
Graham Construction Ltd – CONNECT
6: H&S Performance:
Mway Comms