Stewart Milne help bring troops home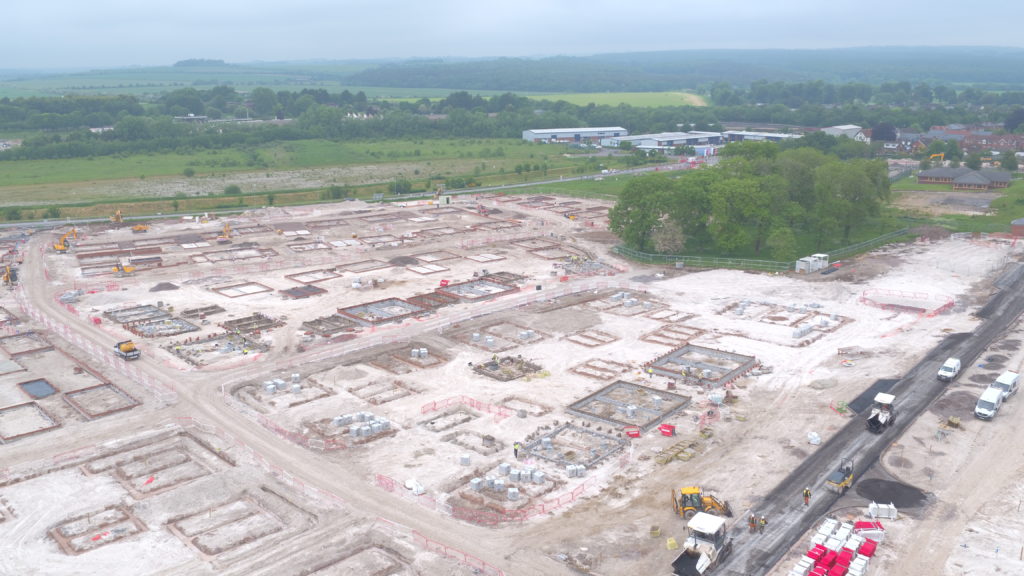 Stewart Milne Timber Systems is due to start work on a project this month, which will see 4,000 service personnel relocated back to the UK from Germany.
The UK's leading offsite timber frame manufacturer has been contracted to the MOD Army Basing Programme (ABP), a massive relocation programme being undertaken by the MOD, to construct new modern homes for the personnel and their families who have been living in Germany.
The contract sees Stewart Milne working with Lovell on this £250M programme which will see some 900 homes built across three sites Ludgershall, Larkhill and Bulford by May 2020. Stewart Milne will be responsible for developing 467 of the 917 modern first-class homes across two of the three sites; Ludgershall and Larkhill, with each home providing an energy efficiency improvement of 25% over building regulations.
Stewart Milne was selected for the project following a two-stage tender process, easily meeting the key requirements of a fast build time, high levels of energy efficiency, scope for adaptability, and cost efficiency.
With a handover rate of approximately 20 homes per week, the high-volume fast-track homes project will be the largest-ever contracting scheme for Lovell, part of the UK construction and regeneration group Morgan Sindall Group plc.
Successful completion of the scheme will rely on the support and skills of a high-calibre supply chain and an accelerated construction programme. Stewart Milne has applied its in-house design expertise to successfully adapt its standard automated manufacturing process to align with the specific requirements of the scheme.
Mike Perry, Sales Director at Stewart Milne Timber Systems, said: "This is an exciting house-building project for Salisbury Plain, and we're very proud to be associated with it. We have a proven method for manufacturing high-quality, value-engineered products, consistently on time, and will apply this to meet Lovell's target of 20 completed homes per week.
"Typical industry pace is delivery of one-to-two homes per week, so it's a stretching target, but from the outset of this project, we have all committed to working openly and collaboratively to ensure the successful completion of this scheme. We believe that this project will be an exemplar for the industry. It will demonstrate what can be achieved with an offsite manufactured timber frame solution and a collaborative working relationship with all partners."
Commenting on the appointment of Stewart Milne Timber Systems, Lovell's Major Projects Director, John Leary, said: "Intelligent selection in supply chain assembly is essential in a project of this magnitude.  This stands across the trades but is clearly crucial on key packages such as timber frame.  The speed of build on the SFA scheme means that timber frame and thus an element of off-site manufacture was a given but the choice of provider is the challenging piece.
"After an extensive selection process considering the country's leading providers, we elected to partner with Stewart Milne Timber Systems.  We have worked successfully with Stewart Milne in the past and have only a positive history.  Importantly we have been entirely comfortable working together in a very open and transparent manner, developing design solutions and fashioning the technical and commercial package over a series of months.
With a company of this stature and credential exhibiting such a supportive and collaborative approach, we are extremely confident in our ability to deliver the timber frames to programme, across each site."
If you would like to read more articles like this then please click here.