TfL unveils state-of-the-art maintenance fleet for brand new Elizabeth line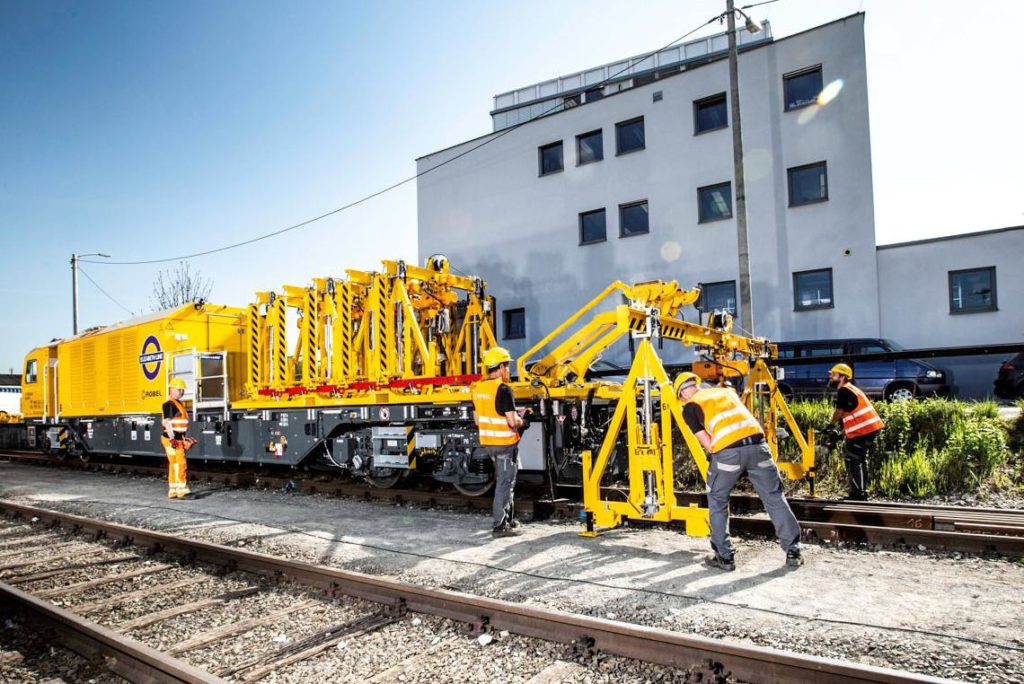 Transport for London (TfL) has unveiled the state-of-the-art maintenance trains that will help keep the Elizabeth line on track once the railway opens in December.
A brand new rail milling train and two multi-purpose engineering trains with bespoke machinery will be put to the test in mainland Europe before TfL takes full ownership later on in the year. These trains and their respective workers will be responsible for the out-of-hours monitoring and maintenance on the Elizabeth line, reducing upkeep through the use of cutting-edge technologies.
The 48-metre-long rail milling train is the first of its kind to be used in the UK. It will scan the track using electromagnetic crack detection to identify defects. Once a defect is found, the train will mill the surface of the railway to remove it, reducing wear and tear to trains and the track itself.
The two multi-purpose engineering trains have been manufactured by ROBEL Bahnbaumaschinen in Freilassing, Germany. These can be configured to be between 40 and 80 metres long depending on the works, with a number of modular attachments available. Cranes, scissor lifts for overhead cabling, and a water tank and jet for drainage clearance and cleaning can all be accommodated.
According to Howard Smith, Operations Director for the Elizabeth line: "Complex monitoring and maintenance will be needed on the new railway and these state-of-the-art vehicles will help us meet those needs. The Elizabeth line and its customers will rely on the track and tunnel infrastructure being maintained while they sleep to ensure we can keep London working and growing.
"Most maintenance will be done overnight, out of sight of customers, but these great machines, with the help of our fully-trained staff, will also be able to act in case of any emergency repairs needed to keep the Elizabeth line running."
As for the Elizabeth line, it is now in its final stages – though a huge effort is still underway to complete and commission the railway before its December opening. The hope now is that this new maintenance fleet will ensure tunnels and track are maintained for years to come.
If you would like to read more articles like this then please click here.