MMC, sustainability, wellbeing and more – what to look out for at UK Construction Week next week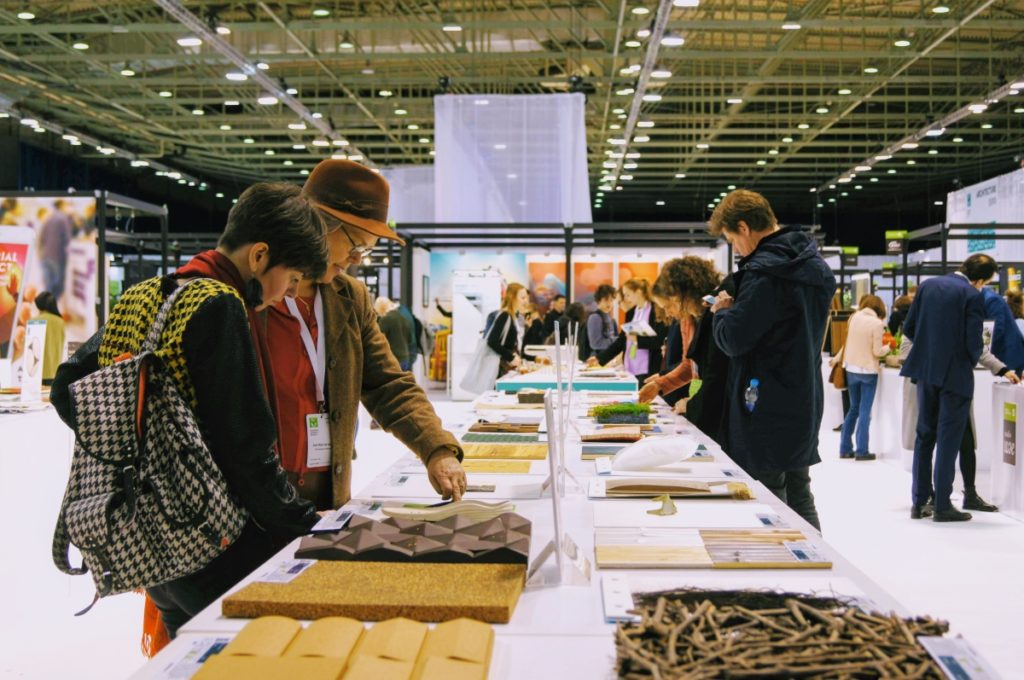 The first signs of an entire business sector pivoting back to face-to-face networking and deal-making will be on show next week with the return of multi award-winning UK Construction Week, the construction industry's largest live event and the first major event for the built environment to open its door since lockdown.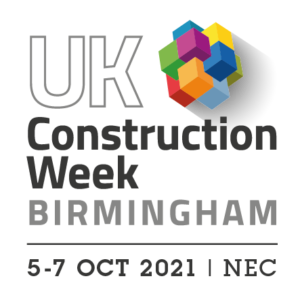 It's a big catch-up event, covering two years of construction innovation, policy advances and new product development. UK Construction Week runs from 5-7 October at the NEC in Birmingham and is predicted to attract up to 20,000 visitors.
Nathan Garnett, event director for UKCW, says: "The pandemic has meant that there have been no large-scale conferences and exhibitions for nearly two years, and people have clearly missed that opportunity to meet suppliers and colleagues face to face. UK Construction Week is seeing record registrations as the event goes into the final week of preparation and planning, demonstrating the desire to get away from screens and back into a face-to-face environment."
Much focus has already been put on the thousands of new products and technical innovations on display at the show. But this year's UKCW will also feature seven theatre stages, facilitating a high-powered seminar programme that includes 15 keynote presentations, 250 industry experts and more than 150 hours of professional CPD.
All the latest on building safety
A vital part of that programme will focus on building safety issues which, post-Grenfell, continue to require a lot of discussion and explanation within the industry. Indeed, a recent quick poll of previous visitors to the show revealed that, while 88% of respondents believed that the new regulations proposed in the Building Safety Bill are likely to impact on their work, directly or indirectly, just 3% believed that the industry is well prepared for these changes and a third were not even sure that the proposed new laws would actually make buildings safer.
Consequently, key speakers will include regulations experts from the Department for Levelling Up, Housing and Communities' building safety programme, as well as presentations on the new Building a Safer Future Charter and the Code for Construction Product Information which have both been born from the Hackitt Review recommendations.
Additional highlights include Coins' 'Future of Construction' series of presentations on the UKCW Main Stage across all three days of the show, featuring, among others, speakers from McKinsey, the Construction Leadership Council, the Considerate Constructors Scheme, Construction Products Association, Barbour ABI, Barratt Homes, CIOB and one of the first public speeches from Simon Allford, the RIBA's incoming president.
Staying with the building safety theme, the premiere of a new film 'Behind the Facade' will take place at the Regeneration Hub on day one of the show (4pm on Tuesday 5 October). This revealing documentary takes an honest look at the industry as it emerges from the UK's worst housing scandal in living memory. With contributions from architects, facade suppliers, contractors and industry experts, this film is a 'must see' for anyone with an interest in the future of cladding and building safety.
Additional highlights
Notable events in this year's programme focusing on Modern Methods of Construction (MMC) will include the Offsite Alliance's three days of talks, opening with a stark message on the critical role of offsite construction in helping to tackle climate change, by Sir David King, the Government's former chief scientific advisor and now founder of the Centre for Climate Repair.
Taking inspiration from the new 'alliancing' strategy for delivering major public sector projects, the Ministry of Justice (MoJ) is engaging Kier, ISG, Wates and Laing O'Rourke to work together in preparations for delivering £1bn worth of new prisons over the next four years – a construction programme heavily dependent on MMC standardisation. A major presentation on the last day of the show (at 11.30am on Thursday 7 October at the Regeneration Hub theatre) will explore this initiative in depth. Dr David Hancock, construction director at the Infrastructure and Projects Authority will chair the session which also includes senior speakers from the MoJ and the contractors involved.
At the Sustainability Hub, topics under discussion will include why builders are not engaging with domestic retrofit work, plus new initiatives to create a globally significant system for monitoring and measuring pollution, and how new technology can address and prevent the otherwise catastrophic impacts of flooding from extreme weather events.
There is also a keynote session on the UKCW Main Stage (11.35am on Tuesday 5 October) about the Construct Zero performance framework, the construction sector's response to the Government's 10-point plan for a Green Industrial Revolution and the path to net zero by 2050. Andy Mitchell, co-chair of the Construction Leadership Council and chief executive of Tideway is speaking, and the winners of the CLC's Construct Zero Business Champions campaign will also be announced in this session.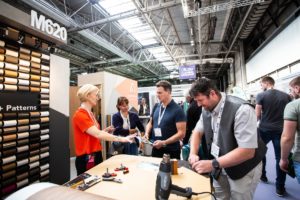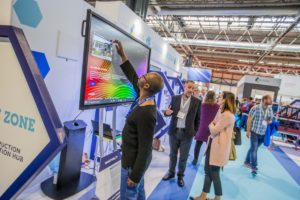 A focus on people, not just products
Part of this year's UKCW is the inclusion of two free summits with additional specialist content – including one on wellbeing in construction which runs on day two of the show (Wednesday 6 October). This summit will feature debates and advice on ways to improve physical wellbeing, personal and mental ill-health within the workplace, and ways in which we can improve working conditions for all roles in construction.
UKCW has also assembled a wide range of talks that will look at the number of ways construction can win the war for talent that could shape the next decade. This includes a look at the 'Future of the Construction Labour Force' at the UCW Main Stage (11.20am on Wednesday 6 October) and a session on employee engagement in the construction sector, to be led by Lord Mark Price.
For any employer concerned with finding potential apprentices and recruiting new talent into their business, the team from the recently launched Talentview Construction scheme will be on hand to help with free recruitment and retention services. Important presentations on how the industry can tackle skills shortages and improve diversity will also come from Hannah Vickers, the newly appointed chief of staff at Mace Group, and Richard Lee OBE, chief people officer at Willmott Dixon.
The development of site management soft skills will also be put to the ultimate test at the Simulation Centre. Normally located at Coventry University Technology Park, this is the most advanced interactive people training development centre in the UK. At the Simulation Centre at UKCW, visitors can develop, practice and explore their reactions to certain construction scenarios, in a realistic virtual environment. It's an entertaining experience with serious lessons for anyone in construction.
An important celebration will also take place on the second day of the show (from 3pm on Wednesday 6 October) – the UKCW Role Models Awards ceremony, presented by Charlie Luxton, architect and TV presenter, at which over 100 professionals from all parts of construction will be recognised and rewarded for their work inspiring the next generation.
Last year's role models have spent time sharing their stories with others in the industry, and crucially, with younger generations thinking about a career in construction. They will be at the show again this year offering advice to career changers, services veterans and college students.
Freebies galore
Finally, if all this is not enough to tempt a quick trip to the NEC next week, a valuable piece of industry insight is being provided free to all UKCW visitors. A new analysis of the booming market for home RMI (repair, maintenance and improvement) work is forecasting that it could be worth more than £22bn a year by 2025, and has analysed the multiple drivers for growth, including the huge opportunities around low carbon, energy efficiency retrofits of the UK's housing stock.
'RMI, September 2021', is produced by AMA Research and a free copy of this report is being made available to all who register to attend UKCW. It is not available elsewhere.
Free registration to UK Construction Week is open here: https://ukconstructionweek-2021-visitor.reg.buzz/pr
One entry badge gives access to multiple sections: Build, Modern Methods of Construction, Building Tech, Timber, Civils, Energy and HVAC, and Surface and Materials, as well as Grand Designs Live (6-7 October only). In addition, delegates can attend two CPD-certified UKCW Summits on Wellbeing and Quality, completely free of charge.
Download the free UKCW 2021 app and book one-to-one appointments with delegates and exhibitors. It is available from both iOS and Android app stores. Also available to download now is the show Preview, providing much more information on the many other attractions at this event.
To get regular updates on the event, including safety protocols and new features, follow UK Construction Week on social media using the hashtag #UKCW2021.
If you would like to read more stories like this, then please click here.