From chronic to critical: what a 'no-deal' Brexit will mean for the skills crisis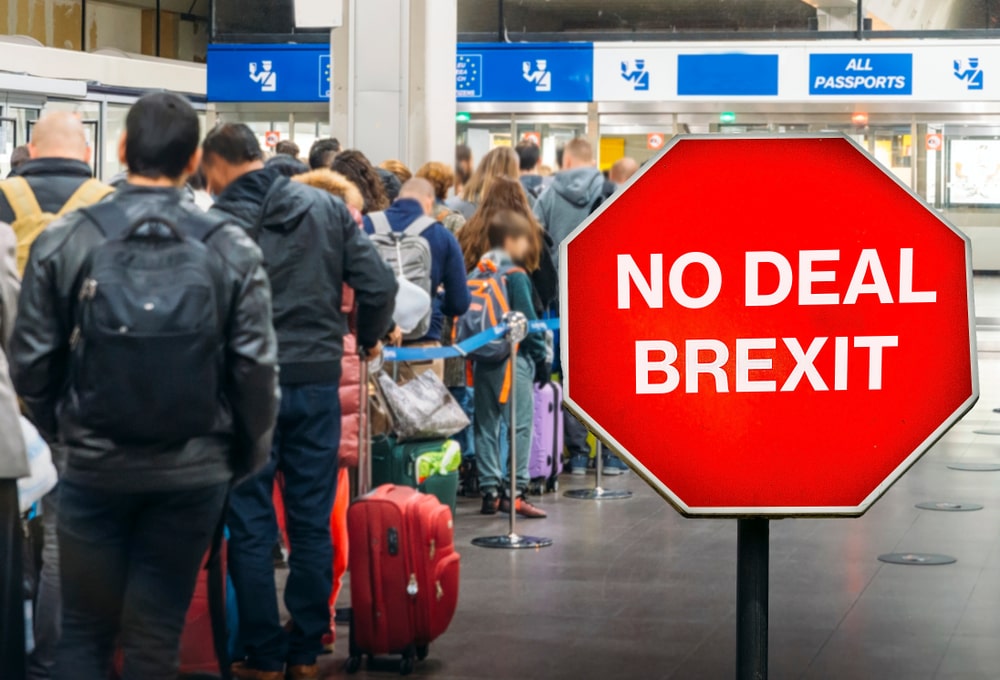 The Government has confirmed that in the event of a 'no-deal' Brexit at the end of October, the UK will end EU free movement rules immediately. The cliff edge will be as sheer, and clear, as the White Cliffs of Dover, says Blane Perrotton, managing director of Naismiths.
No gradual phasing in, no grace period. While the Prime Minister insisted post-Brexit Britain will not become "hostile to immigration", the prospect of an abrupt end to the rules which have for years allowed EU citizens to live and work in the UK has got many in the construction industry worried.
The reason is obvious to anyone who has set foot on a building site recently. Across the UK, every one in ten construction worker is an EU national. This figure rises to one in three in London.
Put simply, much of Britain's construction sector relies on European workers – both skilled and unskilled.
The countdown to Brexit alone has been enough to deter many Europeans from coming here to work. Official migration data released recently showed that immigration from the EU has fallen steadily since the Brexit referendum. It's now at its lowest level since 2013, and half the level seen in the 12 months leading up to the vote in June 2016.
True, this slowdown in immigration is partly due to booming job opportunities – and rising wages – in countries like Poland, which have encouraged many Polish workers to stay at home rather than seek work in Britain's stagnating construction sector. But with many UK contractors already struggling to recruit and retain enough staff, the threat of an overnight halt in the supply of European talent is truly grim.
Of course importing workers was only ever a stop-gap, rather than a solution to UK construction's endemic skills shortage.
The skills crisis predates Brexit, and its roots lie in a worryingly entrenched demographic shift: the number of young people coming into the industry has steadily failed to keep pace with the number of old hands retiring or leaving it. Construction has been allowed to develop a real image problem. A generation of British teenagers raised on – and aspiring to – Love Island has come to see construction work as dirty, dangerous and poorly paid.
The Government has recently made some encouraging noises about boosting the appeal of careers in construction among school-leavers by championing vocational training. In April it announced the creation of 12 Institutes of Technology, which will be centres of excellence for training in construction, manufacturing and transport. Next year it will introduce a new technical qualification, the T-level, which is pitched as a vocational equivalent to A-levels.
There have been regional initiatives too, like the Mayor's Construction Academy in London – which supports training providers and aims to equip more people with the skills they need to work on the capital's resi construction sites.
But we as an industry need to step up too, by re-engaging with young people and showing that construction can provide not just a well-paid and rewarding career, but also a chance to make a difference to both the fabric and the future of UK Plc. We must reach out to schools and government to combat the 'hard hat, hi-vis' stereotype, and work with them to encourage more bright young Britons to consider a career in construction.
None of these measures alone can provide a quick fix to a problem that has been years in the making. A coordinated combination of all of them will be required.
Against the current backdrop of thin order books, patchy developer demand and squeezed margins, it's tempting to dismiss the skills issue as a problem to be tackled later. But a 'no-deal' Brexit could catapult UK construction's lack of skilled workers from the chronic to the critical. If the free movement of EU workers ends on Halloween, the sticking plaster provided by imported labour will quickly be ripped off.
While the downturn in demand is a cyclical threat that the construction industry should take in its stride, the permanent loss of skilled workers poses a more insidious, yet more serious, danger. Failure to reverse this trend would relegate the Government's target of building 300,000 new homes a year to the realms of fantasy, and do long-term damage to the industry's capability.
With a 'no-deal' Brexit becoming more likely with each passing day, the final countdown to October 31st has become a burning platform moment for the construction skills crisis.
If we can no longer import our way out of the problem, we must dramatically improve the supply of homegrown talent, and the time to start is now.
If you would like to read more articles like this then please click here.