Business immigration: Government policy must change to future proof UK construction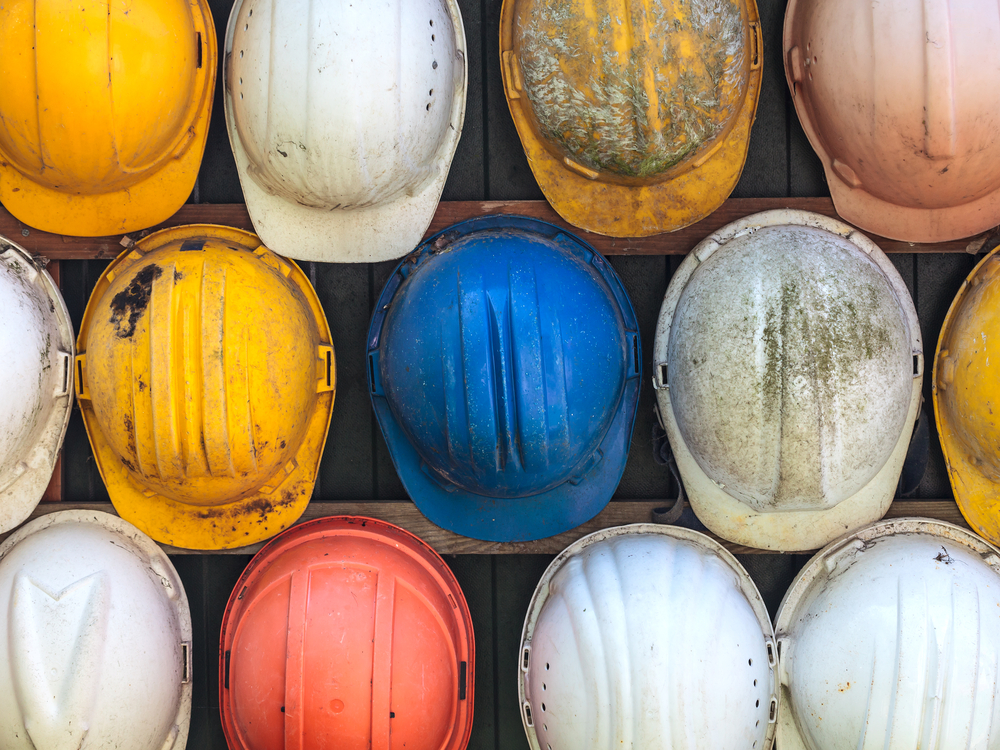 Recent research from law firm, Shakespeare Martineau reveals that since the triggering of Article 50, one in three businesses has experienced a decrease in the flow of EU migrants choosing to find employment in the UK. This has only gone to highlight the UK's reliance on EU talent across the business world.
Additionally, of the companies profiled, including those operating in real estate and construction, 2% have recruited fewer EU workers since March 2017 – a trend which unfortunately looks set to continue. As a sector with a workforce made up of seven per cent of EU born workers – 28% in London – the construction industry needs to tackle not only the existing skills gap, but also the impending skills gulf.
Another recent survey, undertaken by Biosite, revealed that 27% of companies had a site workforce made up of more than half non-British EU migrants, with 71% of construction companies saying they would struggle to operate without EU workers – these figures are creating a sense of urgency surrounding seeking new sources of workers and retaining existing talent.
The topic of immigration has dominated the Brexit discussion so far, with many employers facing a drastically-altered employment landscape. With ambitious construction projects being undertaken across the country, a lack of available workers could prove highly detrimental to the UK's development plans. Urgent action needs to be taken, but it appears that the industry is trailing behind.
In the immigration white paper published in December last year, the Government proposed a new single immigration strategy that the UK will adopt from 2021 once it leaves the EU and ends free movement. It highlighted an end to the right of EU nationals to come and freely work in the UK, subjecting them to the same rules as non-EU nationals. In future, EU workers will have to apply for a work visa and potentially meet minimum income threshold salaries of £30,000 per year, a policy which opposes what the construction sector has been calling out for, namely, more flexibility around entry to the industry, encouraging a recruitment drive.
Whilst there are exemptions for very wealthy investors and the exceptionally talented, future migrants must be sponsored by an employer in order to come and work in the UK. Furthermore, self-employed workers or those classified as 'low skilled' would tend to be restricted to a short-term, one-year visa. This policy of limiting the availability of so called 'low skilled' workers will undoubtedly have a significantly adverse impact on the construction industry. As such, post-Brexit policy must change in order to ensure the sector has a sustainable future. For example, the Government could make dispensations if the employment level within a specific sector is in danger of dropping significantly – a move that the construction industry would undoubtedly wholeheartedly welcome.
If they haven't already done so, taking stock now and reviewing employment profiles is key for construction companies. By assessing how reliant a business is on EU nationals, they can then begin to consider the necessary recruitment strategies, budgets and timescales to avoid disruption to their workforce from limits on employee supply. In view of Brexit and the subsequent immigration changes which will follow, it is crucial that employers are familiar with their employment profiles and are aware of how to stay compliant in future.
To ensure that talent is preserved, dialogue needs to begin around the urgency of worker retention. The Government's proposed policy states that EU workers are permitted to remain living and working in the UK by securing EU settled status. Hence, the need for construction companies to support their staff (and their supply chains) in registering under the new scheme. Businesses must become aware of how they can best support staff through these applications, for example, through workshops or Q&A documents explaining the rules and how they apply.
For construction companies operating million-pound contracts, sometimes with wafer-thin profit margins, budgeting for the post-Brexit future can be a challenge. However, The Chartered Institute of Building acknowledges that, despite this, the construction industry must go further in terms of providing training for employees. Upon entering the UK, most migrant workers already hold an NVQ Level 2-equivalent qualification, which is a standard deemed 'work-ready', as opposed to UK workers who take longer to complete apprenticeships on the job. This only highlights the need for improvements around domestic training in order to meet the Europe-wide standard and to develop a future workforce with higher-level skills and training.
Opportunities to grow the industry and invest in new technology and methods should be considered; this may help avoid the brakes being put on UK construction progress. For example, the Government's target to build 300,000 homes a year would become even more difficult with a reduced workforce, which would be inevitable upon following implantation of the policies set out the immigration whitepaper.
Such ambitious targets would prove nigh on impossible to achieve without the development of industry methods and technology, namely, investing in MMC (offsite construction). This would mean less pressure on construction companies to hire so many staff and whilst the UK is still figuring out how the new immigration regime will function; this could go some way to help in mitigating the impact of the skills gulf (in the context of residential development, at least).
Businesses which have not budgeted for post-Brexit immigration should take advantage of the Brexit 'extension' and start planning – and acting – now. It is vital for employers in the construction sector to be aware of the options available to them for sourcing and protecting talent. Whilst strategies are in place to allow EU migrants to safeguard their rights to live and work in the UK, employers must adopt a proactive attitude going forward and ensure that they are not caught off guard when the flow of EU workers does get cut off.
Article supplied by Kate Onions, partner in the construction team at law firm, Shakespeare Martineau.
If you would like to read more articles like this then please click here.