Constructing to Lidl standards – Is not what you might expect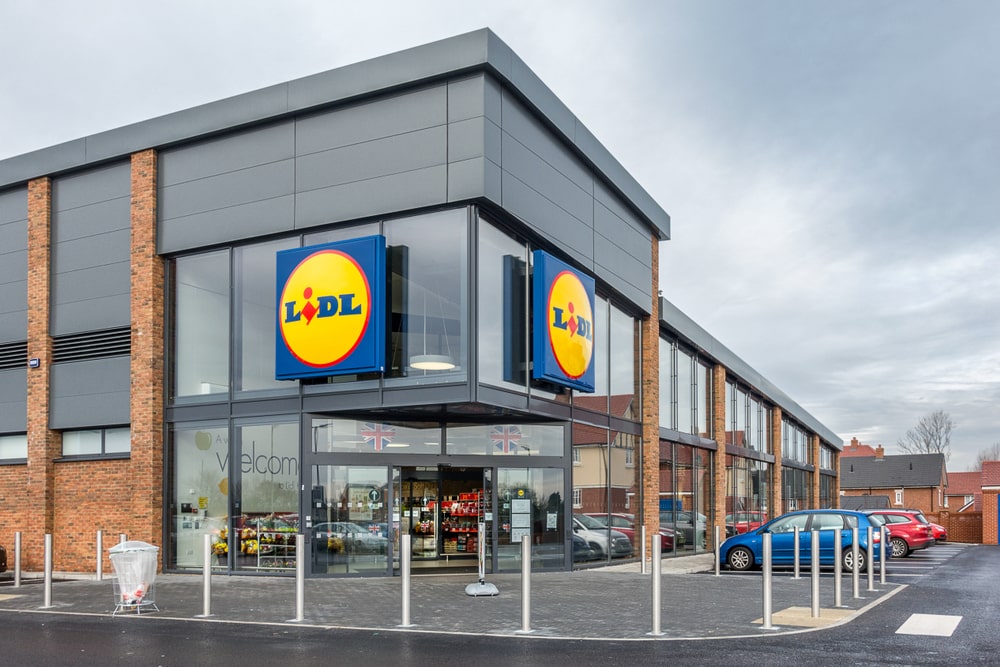 Lidl is currently the UK's fastest growing supermarket, with sales rocketing 25.1% year on year (source: Kantar).
"Over the Christmas period alone shoppers switched £58 million (of purchases) to Lidl from Tesco and Sainsbury's," Lidl GB CEO Ryan McDonnell told Reuters. "That's not just from customers visiting new stores."
Their market share is currently at 7.7% but analysts, academics and grocery executives expect that to double within a decade, as Lidl spend hundreds of millions of pounds to expand, and shoppers switch from more expensive supermarkets to discounters.
Discounters hold more than a third of market share in countries such as Germany, Poland, Denmark and Norway and the British shopping landscape is looking to follow suit.
"The UK will model to what many of the European countries have," Leigh Sparks, professor of retail studies at the University of Stirling in Scotland, told Reuters.
Launching their first UK store in 1994, Lidl have over 950 stores currently and are aiming for 1,100 UK stores by 2025.
How are they turning around new stores at pace, whilst also delivering on existing store upgrades, remodels and a schedule of ongoing development of their assets? Put simply, it's the German way; high standards, strict processes, short programmes and a work ethic that isn't matched with the majority of the UK's workforce (dare we say it, but you all know it's true). The commercial relationship between German contractors and clients differs greatly to how we work here too.
Dirk Britton began working with Lidl as a Project Manager under a German main contractor, and then continued working with them as a freelance construction consultant. After setting up himself as a UK based main contractor in 2017, he then started delivering on their construction and fit-out projects. He's still doing so today along with his team, under the name BHR Commercial Construction.
After building his career in Germany, gaining years of experience there, Dirk is in tune with their way of doing things, and has brought this with him to the UK.
Dirk shared with us, "To deliver at speed whilst maintaining quality takes meticulous planning of logistics and a committed workforce. Our team is made up of loyal and reliable individuals who have been with us for years. We know we'll only get the best from them, whether employed or sub-contracted, they're our team. We don't compromise on standards and our team work to that ethos."
Short timescales are a key requirement of any supermarket project, and this is where BHR specialise. The first UK project Dirk managed in 2017 was a £1.4M fit out from an empty shell; he delivered the Lidl Belvedere store in just 16 weeks, to their high quality standards.
Lidl have since their inception, been developing stores and distribution centres with a focused interest in whole life cost and added value through sustainable design. In fact, the retail sector in general is leading in the procurement of sustainable, low carbon assets. Rather than see this as a constraint or a challenge, this is how Dirk was first introduced to Lidl, as a specialist contractor who were building with a thermal block and applying insulating render over in Germany. This relationship developed over the years and now Lidl have a clear trust in the way Dirk works. Along with his team he has consistently been contracted by them and delivered close to 100 projects for Lidl in the UK, as well as overseeing other the main contractors on other store projects, as consultant.
Working on stores of up to 7,000sq m with compressed programmes of as little as 14 weeks, a high-level of prefabrication and services distribution components has been widely adopted by Lidl, and is another area where BHR have much experience and knowledge. From plug and play distribution boards, to refrigeration plant.
Dirk told us, "Operational energy efficiencies through new technology and processes, excite us. We make it our business to understand the new products and processes that are hitting the market all the time, knowing that Lidl will always be receptive to anything we recommend that is in this area."
He added, "We love working with Lidl because there's a mutual appreciation there. We value their direct approach, and they value our open way of working with them. We all say it like it is and we work with morals. For example, commercials to me should be upfront and fixed. We don't look to charge for variations that become necessary. We agree the sum and programme, and we work to that. There's a level of over delivery which we give to our valued clients, in appreciation of business, relationships and continuity."
Image: Gordon Bell / Shutterstock.com
If you would like to read more stories like this, then please click here