Promoting digital skills in construction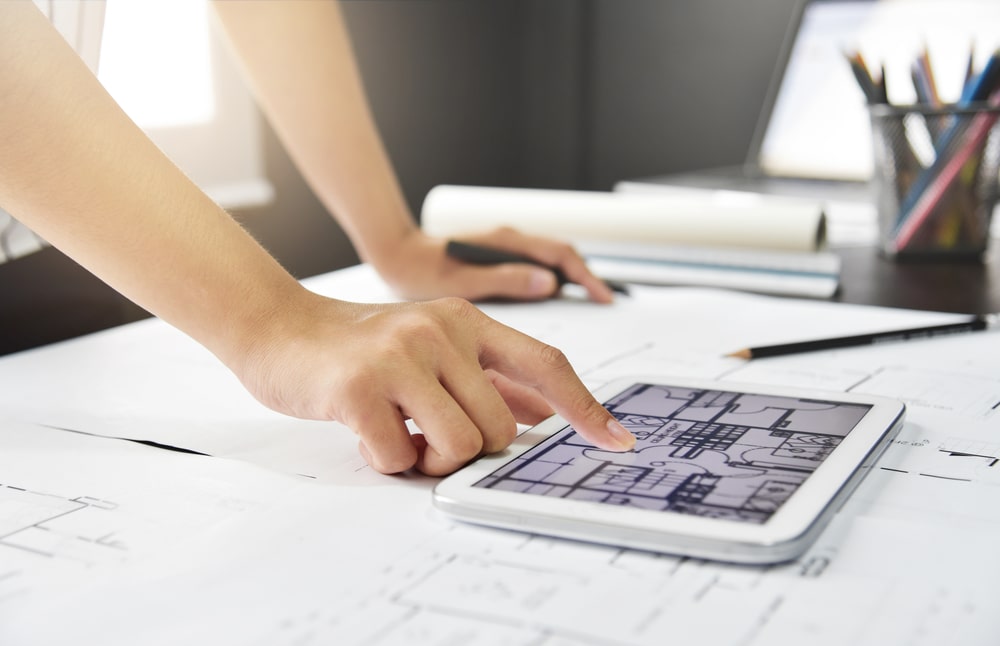 In August 2019, Sam Stacey at UKRI reported on the Government's programme to transform the UK construction industry. Here Simon Hart from Transforming Construction, UK Research & Innovation, investigates the implications for skills in the sector, in particular the burgeoning need for digital expertise.
"Manufacturing is the future of construction". We have heard this phrase mentioned a lot recently, but what does it mean for future skills? The Transforming Construction (TC) ISCF programme and the Construction Sector Deal are part of a Government backed initiative to improve productivity, quality and whole-life value in the construction sector. With it, new skills and expertise are required that will drive the transformation. In 2015, McKinsey published findings that only agriculture is less digitised than construction, so there is a long way to go, but digital skills will be central to the future path of construction. Much is being done within the TC programme to smooth that path.
At the heart of the TC programme sits the £72M Construction Innovation Hub (CIH) where a platform approach to construction is being developed to generate the kind of transformation in quality and productivity undergone in the auto and aerospace sectors. The platform approach includes a framework for the assessment of value from construction, a set of rules for building and component design, a kit of parts for different building types, a building configurator tool, an assurance system and asset digital twins. The Construction Innovation Hub is creating a new set of job descriptions associated with this portfolio of outputs, all of which will have significant digital requirements. They will work with the Construction Industry Training Board and a network of universities on a skills development programme for the industry.
Another key element of the TC programme is the Active Building Centre, which is defining the skills required to turn buildings into power stations on a national scale. This skill set will include the modelling and integration of technology for the generation, storage and distribution of renewable energy. At the design stage, this requires optimising the use of solutions such as photovoltaics and heat exchangers. The workforce that installs these systems, along with the hardware and software to control them, will require new skills. In some cases, clusters of buildings with this technology will be connected together to optimise energy usage across a community. The Active Building Centre is also working on integration of building-generated energy into electric vehicles and the grid.
Alongside support for new centres, the TC programme is investing in new capabilities via grants to companies and universities. These include many applications of artificial intelligence for optimising and de-risking construction – everything from plant operations, to scheduling to quality management. Many of the projects are piloting manufacturing techniques where design is becoming increasingly automated and leading directly to machine control within factories. The experiences and new skill sets that arise from these projects will be shared as part of the dissemination activities required of each grant.
One piece of sponsored work that is particularly relevant in terms of skills is the Future of Consultancy Vision that has been carried out via the Association of Consultancy and Engineering. It has identified that consultants should move to balance their offering between strategic planning, project delivery and data-led asset operation. "Automation of the design process and the introduction of BIM, when used correctly, has the potential to improve productivity of the design process itself, making time and space for multiple design simulations focused on value creation and more productive delivery." The research points to "a skills shortage not by number, but by capability, we require more highly trained/re-skilled engineers and consultants equipped for longer careers. Graduates still require the first principles design knowledge alongside greater exposure to their digital tools before they enter workforce" and that "truly integrated teams will be essential in unlocking skills capabilities across organisational boundaries and traditional professions. The additional capability will be that of digital expertise so basic digital skills to support this interface will become increasingly important. We also expect to be forming new business to business relationships with digital businesses to bring the range and depth of specialist digital capability required."
All the indications are that rapid and exciting change is coming to the construction industry. The new opportunities presented by emerging technology are key to attraction and retention of staff. Our programme is helping to Transform Construction, the business models are changing and we cannot be left behind.
If you would like to read more articles like this then please click here.