Exclusive UK Construction Media interview: David Philp, BIM Task Group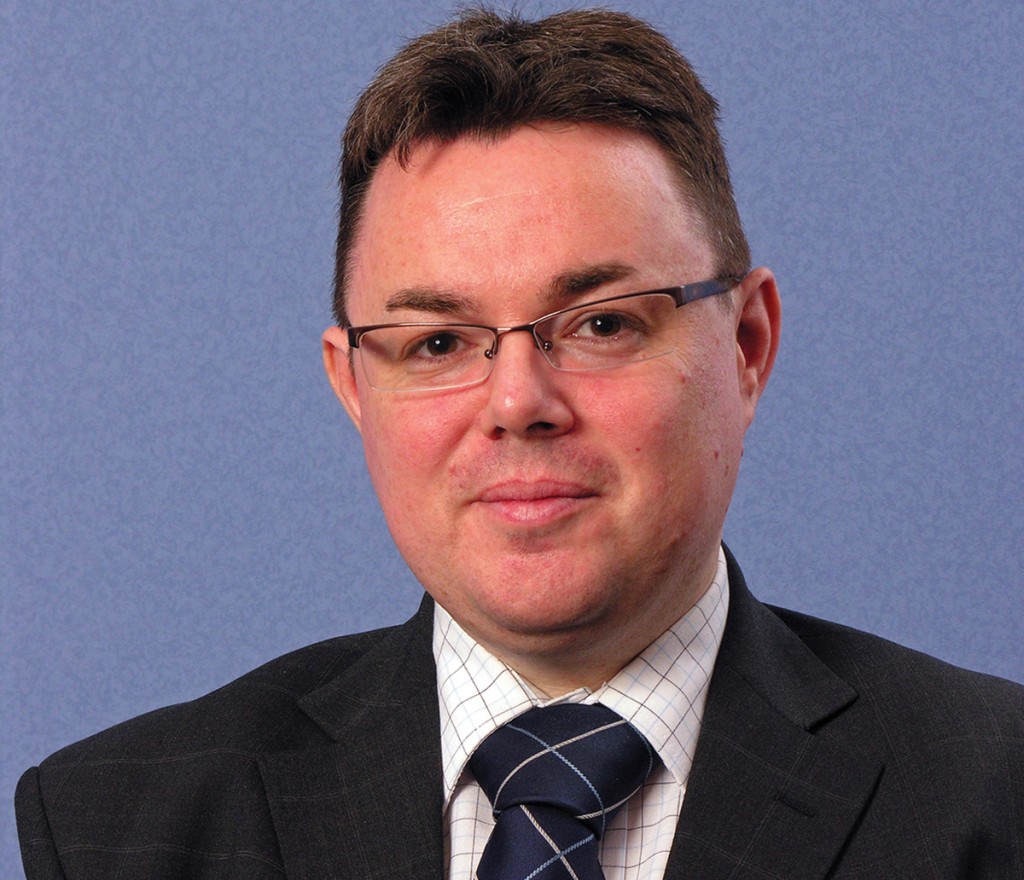 David Philp,, MSC, BSC, FCIOB, FRICS, FICES, FGBC, is Head of BIM at the BIM Task Group and has spent time as Head of BIM Implementation at the Cabinet Office.
The Cabinet Offices BIM requirements are delivered through the Task Group and David is responsible for this.
This Group is the driving force in supporting and delivering the objectives of the Government Construction Strategy and the requirements to strengthen the public sector's capability in BIM implementation.
In the first part of an exclusive interview, David Philp talks to UK Construction Media about his own journey and how BIM's importance is continuing to grow. 
Please could you give us some background as to your own career and what attracted you towards BIM?
I graduated in the early 90s (engineering and project management) and then joined a leading infrastructure organisation (Balfour Beatty) as a graduate engineer. I advanced through the Company, becoming Director of Technical Services and BIM Programme Director before leaving to join Mace as Head of BIM. 
I am also a Professor at Glasgow Caledonian University and visiting Professor at Middlesex University.
In 2011, I was seconded into the Cabinet Office's construction team as Head of BIM Implementation for the Government's Construction Strategy. I have continued this secondment with the BIM Task Group core BIM team (Head of BIM).
I have always enjoyed highlighting the potential of new technologies and how we interact with them to bring added value to the client and unlock new ways of working throughout the entire life-cycle. I am passionate about our industry and perceived BIM as being a catalyst for reform and rebranding as a technologically advanced sector. I was however initially attracted to BIM as an enabler of more integrated and concurrent working practices.
At what point in your career did you see BIM becoming as influential in the industry as it is and what steps did you take to make sure the companies you worked for got involved within this?
It was in the noughties that BIM caught my interest though perhaps in a different guise than we recognise it today. I was lucky to be steered by some great folks such as Andrew Wolstenholme (CEO, Crossrail) and John Tocci (Tocci CEO) who showed me a vision of a more integrated industry powered by digital data.   
Whilst BIM has been about for many years it was 2011 and the publication of the Government Construction Strategy that we really saw a tipping point in motion with clients looking to leverage the benefits of computer readable data. I think at this point we started to herald the beginnings of digitised construction sector.   
Tell us a little bit more about BIM and how it would typically be better for projects than more traditional methods?
BIM has many definitions but essentially it is about the creation and management of digital data in our built environment, it allows the virtual production, analysis, evaluation and optimal development of an asset in a digital environment that mimics the understanding and behaviour of the solution to the realisation of that solution in reality.
Level 2 BIM maturity in the Government pilot projects has in addition to a more for less agenda is achieving a whole range of additional benefits:
Improved stakeholder engagement and better decision making

Encourage collaborative working including early engagement of FM and Operation

Visualisation, prototyping & lifecycle solution testing

Accurate and complete data improving quality of bids, reducing risk allowances in target prices and lump sum bids

3D model input into the assessment of the impact changes at all stages in a project lifecycle

Input of a populated asset data set into CAFM systems – saving time and avoid duplication

Better outcomes for the end user
How were projects undertaken before BIM became so prominent and what changes have been made?
Firstly we must recognise that the UK has a built environment sector to be proud of, one that is rich in heritage and has delivered many world class projects.   
As our sector becomes more globalised we are having to compete on a new basis and need to ensure that we stay at the vanguard of efficiency and digitisation of our sector is a key enabler.  
Smarter BIM-enabled procurement and operation is fundamental to this process ensuring clients are buying their information only once in a validated and co-ordinated form which they can reuse for many purposes.   
In the second part of this exclusive interview David Philp talks to us about how BIM targets are being met and his thoughts for the future.