Video: New £16.25M rollercoaster for Blackpool Pleasure Beach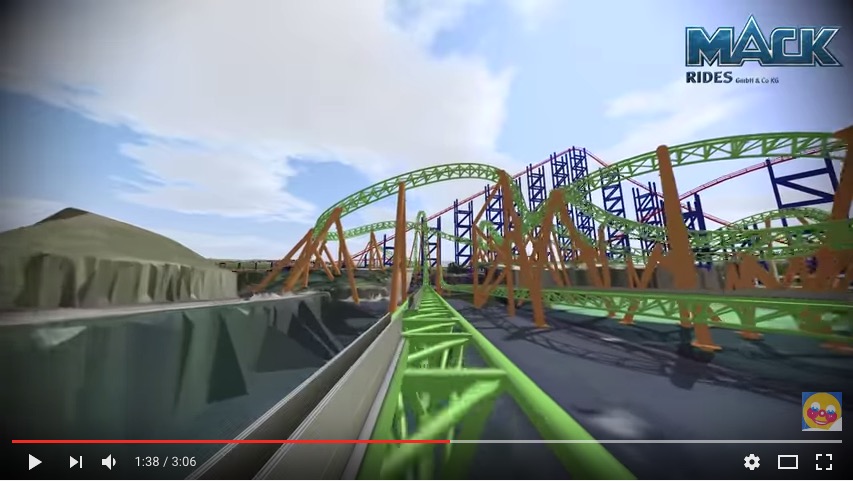 Blackpool Pleasure Beach has announced it is to build the UK's first ever "double-launch" rollercoaster.
A video has also been released to give a virtual preview of the upcoming attraction.
Following five years of planning, the rollercoaster is being manufactured by German firm, Mack Rides at their factory in Waldkirch, south west Germany.
The double-launch is an advanced technology that will see the ride two powerful thrusts of acceleration during the two and a half minute experience.
Thrill seekers will be able to experience the same G force levels as a Formula One driver and reach heights of 88.5ft and drops of 82ft.
The acceleration of the ride at launch is four times that of supercar Lamborghini Gallardo.
Construction MMXVIII will interact with other iconic rides such as the Big One, Steeplechase, Big Dipper, Pleasure Beach Express and the Grand Prix.
The £16.25M ride is due to open in spring 2018, earning it the working name of 'Construction MMXVIII' or Constriction 2018 for those who missed that day at school that covered Roman numerals.
It will feature a world record of 15 interactions, involving five different rides and two tunnels.
Deputy Managing Director of Blackpool Pleasure Beach, Nick Thompson, said: "We have been working on this concept for five years now and are delighted to be able share news of our plans.
"Construction 2018 will be fast, adrenalin fuelled and exhilarating but also smooth and comfortable – an entirely new ride experience. It sees a significant investment in Blackpool Pleasure Beach. We expect to see thrill seekers flock to the park to experience this UK ride first."
Managing Director of Blackpool Pleasure Beach, Amanda Thompson, said the ride was in keeping with Blackpool Pleasure Beach's history of investing in cutting edge rollercoasters. She commented: "I'm delighted to be able to continue this tradition and bring such a thrilling ride to the UK."
If you would like to read more articles like this then please click here