A Rag and Bone Economy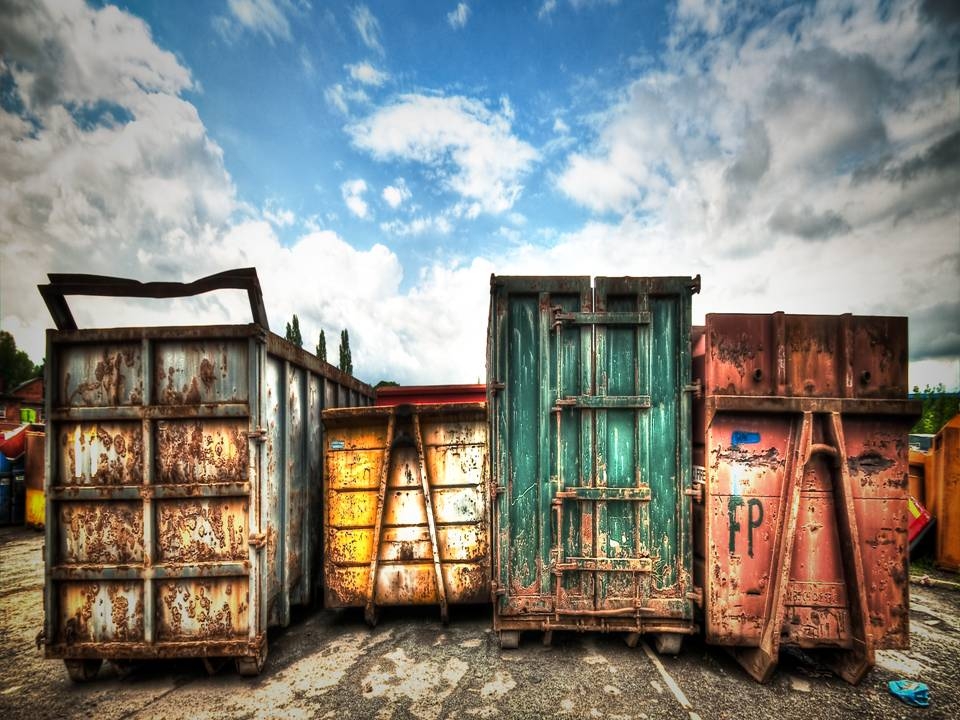 What the modern Waste Industry can learn from the original community recyclers
'Any old iron? Any old iron?' – For those that remember those evocative words, usually delivered at ear-piercing volume, I'm sure they recall nostalgic memories of the approaching clunk of an old trolley or if you're a little more mature, the clip-clop of horse's hooves.
Although the days of the Rag and Bone Man have long-gone, pressure mounts on the waste industry to transform its Corporate Social Responsibility policy to meet growing Government targets and decreasing budgets, I believe it is time to look back at the original community recyclers for cost-effective inspiration.
As the co-founder of a company dedicated to the refurbishment, reuse and component recycling of waste containers, I truly believe that the quest for the 'circular economy' is an ambitious target, but not one to be met with so many raised eyebrows from company bosses.
With control and reduction of waste being the fundamental aspect of our industry, I believe its decision makers are perfectly placed to lead the way towards meeting tough Government targets.
The solution is a circular economy – one which captures materials so that today's stock is remanufactured or reused to become tomorrow's stock, rather than landfill waste. 
The key to this in the waste industry is to understand how circular business models can be developed in a way that retains companies' profitability. When applied to waste containers, the answer is to unlock the capital tied up in damaged units by restoring them and reselling them.
A great example of the vast array of uses for old containers is at global giant Google, where off-shore server 'data centres' were built out of reused and refurbished shipping containers.
Closer to home, skincare brand Nivea converted a formerly derelict container into, of all things, a swimming pool as part of its summer 'Skip Dip' product campaign earlier this year.
Possibilities, such as these, which echo the old 'Rag and Bone Man' logic of sustainable communities recycling are endless.
UK Container Maintenance (UKCM) is extremely passionate about continually tracking and examining new ways to reduce its carbon footprint and, as part of our continuous review of systems to support this we use a highly reputable environmental consultancy to monitor our own outputs and also those of our supply chain. After all, there is a little point in championing the benefits of being an economically astute and aware business if the channel of distribution and support do not echo the same business aims and aspirations.
All UK organisations should be looking to check the sustainability of its supply chains in this way. By demonstrating your business' economic credibility and commitment to further sustainability whilst enhancing your reputation, makes you a much more attractive option for potential customers and stakeholders.
In support of UKCM's Corporate Social Responsibility Policy, we have worked with a number of Local Authorities across the UK to convert redundant 40 year old bottle banks into community recycling units.
These innovative ideas were the result of finding yards full of disused containers that were falling into serious disrepair. Restored to full working order, we're proud to say that these containers are now being used as public recycling units for unwanted electrical goods up and down the country, reducing local authorities' carbon footprint and diverting more waste from landfill, including the bin itself.
Due to the ever-growing demand for recycling and refurbishment of containers, we have helped Local Authorities make a significant change to their wastage and we now refurbish over 80,000 waste containers per annum, saving LAs over £50m in the last five years.
I believe the key to success comes in changing attitudes across the industry and in spreading the realisation that restoration is far cheaper than buying new in addition to being far simpler and rewarding; not only in terms of your Corporate Social Responsibility but on a personal pride level.
There is much more work to do but, as an industry, responsible for handling what others throw away, it is our prerogative and, I believe, responsibility to that ensure waste goes to the most cost-effective place, which in this modern age, is either a new home or reuse.
By Emma Elston, founder of UK Container Maintenance and 2012 UK Businesswoman of the Year.