£150M redevelopment of Quarry Hill site gets the green light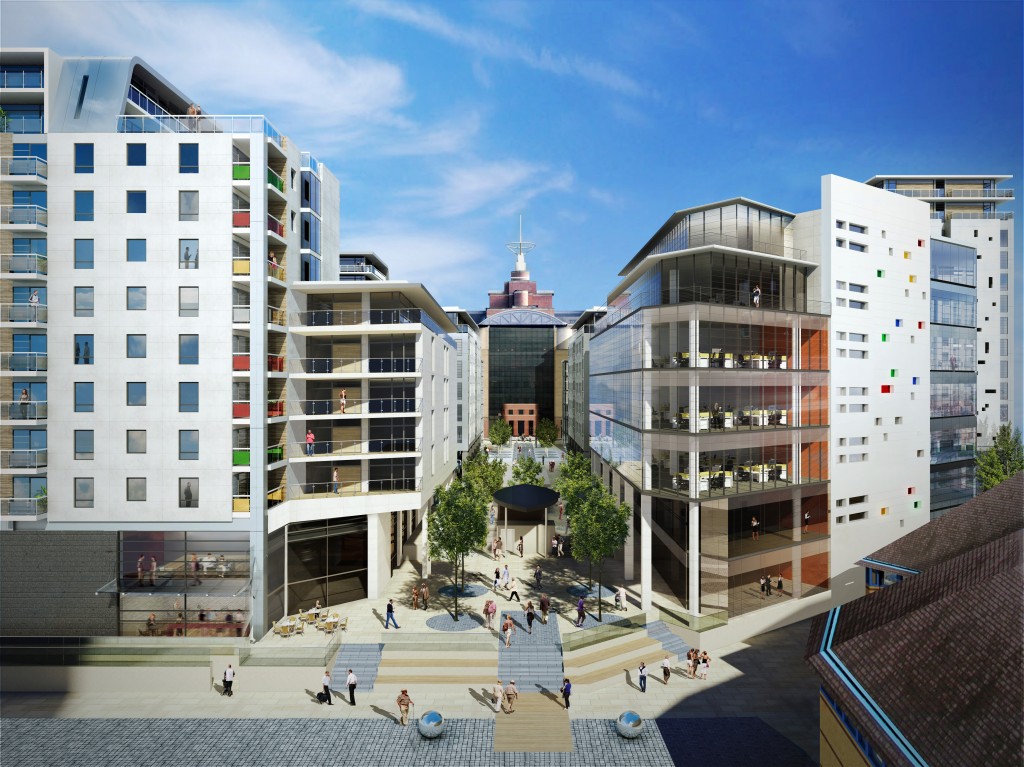 Caddick Developments has secured outline planning permission for its multi-million pound Quarry Hill scheme.
Quarry Hill is now set to be another key development in the regeneration of Leeds City Centre's Cultural Quarter, adjacent to West Yorkshire Playhouse, Leeds College of Music, BBC studios, Northern Ballet Head Quarters and opposite the new Victoria Gate Scheme.
The proposal includes 106,000sq ft of offices, 35,000sq ft leisure, in excess of 700 residential units, a multi-storey car park, 7,500sq ft retail facilities, a medical centre and a series of vibrant public squares.
Caddick has been working closely with Leeds City Council and its Design Advisory Group since 2002 when they were chosen as the preferred developer and the scheme was approved in principle in 2005, to ensure the plans are in line with current planning policy.
Sarah Friskney, Senior Development Surveyor at Caddick Developments, said: "We're obviously very pleased that our scheme has received such a positive and unanimous response from the planning committee and we have the go-ahead to progress with our plans. Throughout the planning process we took every step to engage with the local community, and importantly with our neighbours and stakeholders, to ensure we presented the best scheme to transform this site. Our focus now will be on working up detailed plans and build momentum to set us on the right path to deliver our vision for Quarry Hill.
"A key focus of our design was to improve the public realm and strengthen the Cultural Quarter of Leeds City Centre to complement the existing community at Quarry Hill. Therefore a series of linked public spaces between the buildings will frame a variety of views plus the main boulevard encourages pedestrian flow connecting Quarry Hill with the city centre and the city beyond."
Caddick is involved in two major development sites in Leeds City Centre, after purchasing City One, a 9.5 acre site which sits prominently in the south of the city, on one of the main routes into the centre.
The site has existing outline planning consent for a mixed-use development including office space, residential, multi storey car park and leisure accommodation.
Plans for City One are currently being worked on, Johnny Caddick, Director of Caddick Developments, believes this is another pivotal site in the regeneration of Leeds City Centre.