£31M University building celebrates key milestone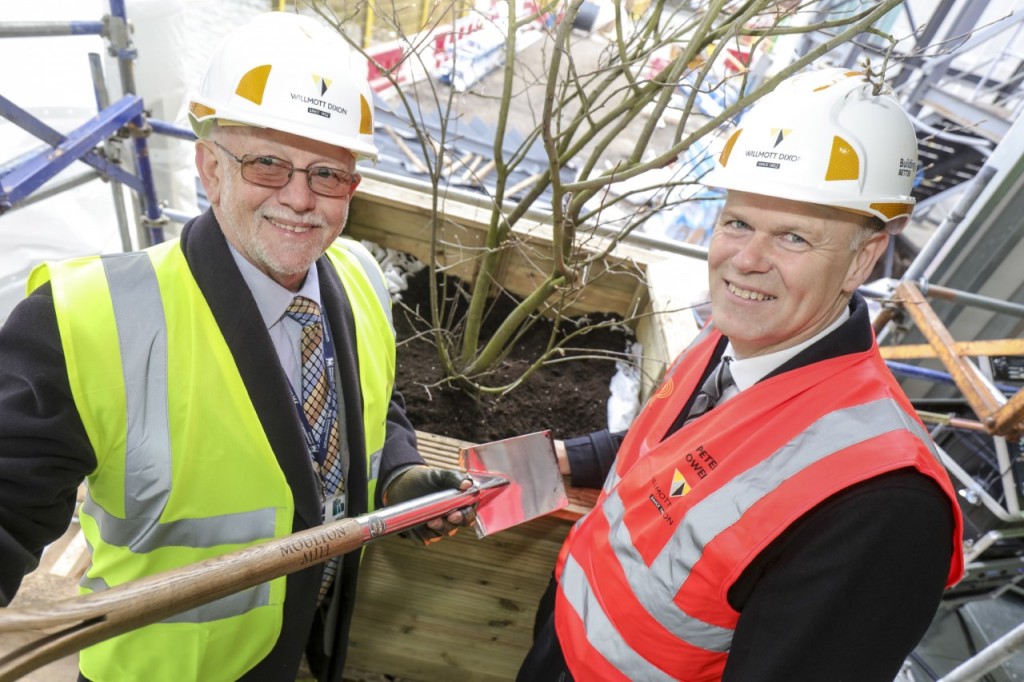 Birmingham University building takes major step forward with "topping out" ceremony as finishing touches are made.
Contractor Wilmott Dixon, staff and students from Birmingham City University gathered at the Curzon B building, to celebrate the development reaching a key milestone in the delivery, as finishing touches have been made.
The development has been underway since May 2016, creating a 100,000 sq ft extension to the Curzon Building on Cardigan Street in Birmingham's Eastside, which will be home to 3,000 staff and students later on this year.
The Curzon building continues the University's £260M investment into new state-of-the-art facilities which will be strengthened with the opening of the new Birmingham Conservatoire this year.
Professor Graham Upton, Vice-Chancellor of Birmingham City University, said: "Curzon B will be the latest in a line of new buildings to open on our City Centre Campus, all of which have allowed us to keep providing students with even better facilities for the duration of their studies.
"The fact that our students have been given the opportunity to play a part in developing this new building makes it even more pleasing for all of us here at the University.
"This part of the city has really grown and developed in recent years and it is fantastic to see it thriving, something which is set to continue with the arrival of HS2 and the Midland Metro on the horizon."
Peter Owen, Managing Director at Willmott Dixon, said: "We are delighted to be working with Birmingham City University once again to deliver this brand new facility, Curzon B, following the completion of The Curzon and The Parkside Buildings within the past five years.
"Ongoing, active engagement with the University is a key driver for Willmott Dixon in ensuring that students are able to apply their learning to real live examples.
"As a result of our relationship with Birmingham City University we have facilitated over 3000 students visiting the site; provided 10 paid placements, whilst three past students are now employed full time by Willmott Dixon in the Birmingham region – it has been an all-round success."
Birmingham-based Associated Architects designed the building.
If you would like to read more articles like this then please click here