£800m energy efficiency framework winners named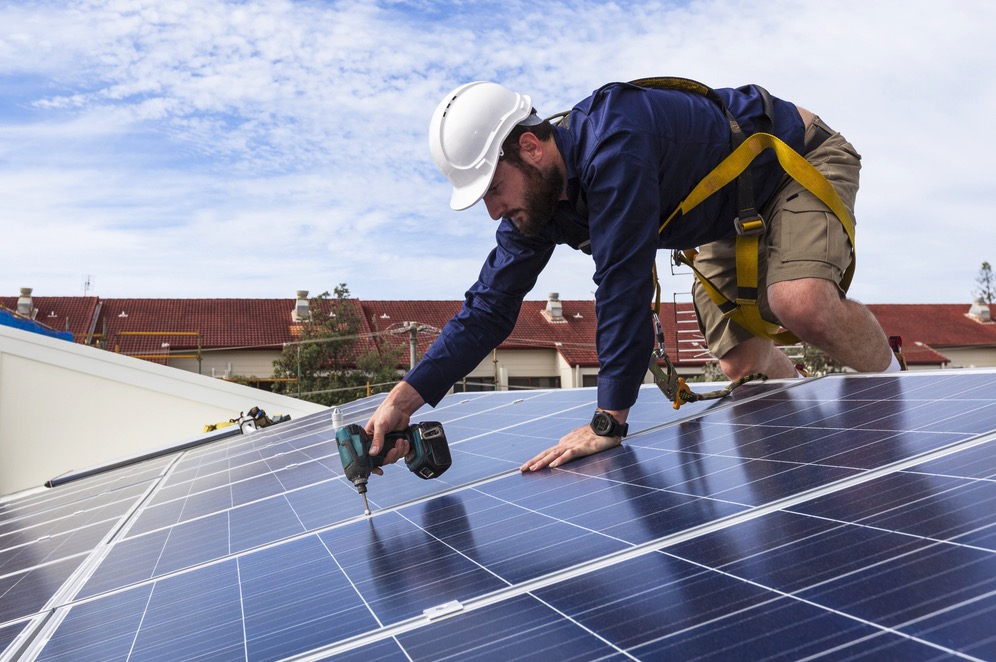 A new £800M framework to deliver energy efficiency measures in Scottish council and housing association properties has named thirty companies securing a place on the contract.
The framework will target improvements in properties that will tackle fuel poverty, heat up homes plus reduce carbon emissions.
The framework will give councils and housing associations easy easy access to contractors for a range of efficiency measures including wall, floor, loft, window and door insulation, gas boiler and heating systems, electrical storage heaters, solar panels, and domestic and non-domestic energy assessors.
It is envisaged that the framework will create employment opportunities and apprenticeships for local areas as contractors secure business.
Julie Welsh, Director of Scotland Excel, said: "I welcome the launch of this innovative contract. It is our largest ever in value and brings opportunities for 26 Scottish companies to secure a share of the business.
"With sustainability at its core, the contract will support councils and housing associations in their efforts to deliver energy efficiency improvements which will bring benefits to homes for current and future generations.
"The contract has been designed to help councils deliver improvements to housing to create warmer, more energy efficient homes, to tackle fuel poverty, and meet national carbon reduction targets, whether through local investment programmes or from national funding allocations."
The 30 suppliers to the new framework, 21 of which are micro or SME are:
A.C. Whyte and Co. Ltd (medium), Barrhead
Absolute Solar and Wind Ltd (Small), Glasgow
Alternative Heat Ltd (micro) Castle Wellan, NI
BCA Insulation Limited (medium), Glasgow
Campbell & Kennedy Ltd (medium), Glasgow
CCG (Scotland) Ltd (large), Glasgow
CircoSense Ltd (small), Glasgow
City Building (Contracts) LLP (large), Glasgow
City Technical Services (UK) Ltd (medium), Glasgow
CMS Enviro Systems Ltd (medium), Glasgow
E.ON Energy Solutions Ltd (large), Coventry
Easy Heat Systems Ltd (medium), Perth
Emtec Energy Ltd (small), Uddingston
Energy and Compliance Technology Limited (small), Wakefield
Energywise Scotland Ltd (small), Livingston
Everwarm Limited (large), Bathgate
Evolve Partnership Limited (micro), Edinburgh
FES Support Services Ltd (large), Stirling
Fibreglo Insulations Limited (micro), Cumbernauld
GMG Contractors Ltd (medium), Glasgow
Ingen Technical Services (Central) Ltd (small), Uddingston
Insulated Render Systems (Scotland) Ltd (medium), Airdrie
IQA Operations Group Ltd (medium), Paisley
Miller Pattison Ltd (medium), Falkirk
MP Rendering Ltd (small), Glasgow
Richard Irvin & Sons Ltd, trading as Richard Irvin Energy Solutions (medium), Aberdeen
SERS Energy Solutions (Scotland) Ltd (medium), Lockerbie
Sustainable Building Services (UK) Ltd (medium), Skelmersdale
T K Murray Electrical Ltd (small), Kilsyth
Turner Facilities Management Limited (large), Glasgow
If you would like to read more articles like this then please click here