CCS Awards success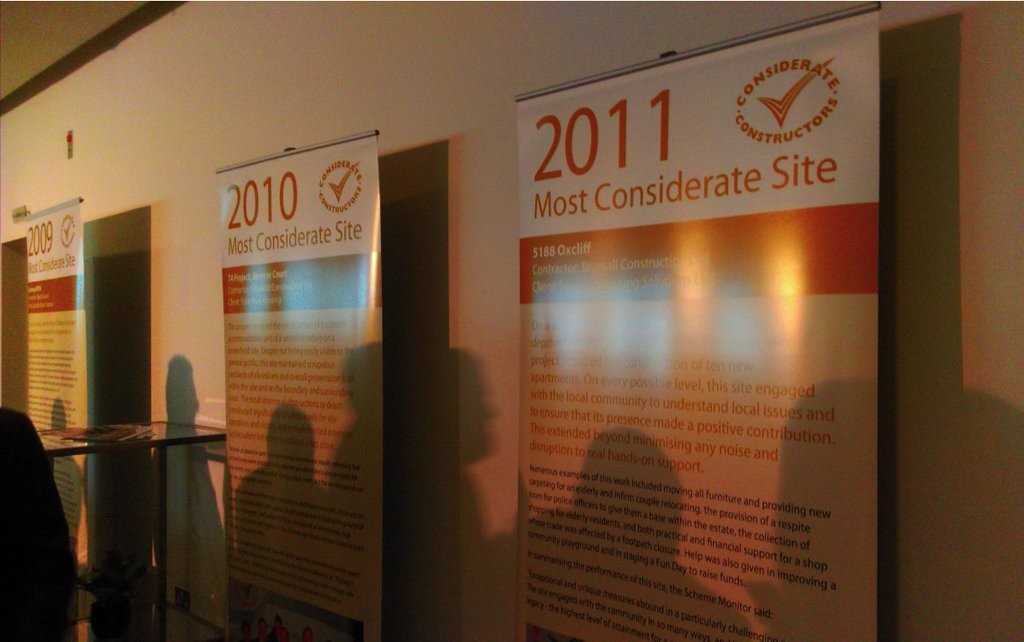 Regional awards ceremonies for CCS underway
Hundreds of contractors are gathering across the country to celebrate their success in the 2016 National Site Awards from the Considerate Constructors Scheme (CCS).
The latest regional finals are currently underway, rewarding the top-performing registered sites that have demonstrated the highest level of considerate construction towards the public, the workforce and the environment.
Founded in 1997 to improve the image of construction, the Scheme has gone from strength to strength, and this year has introduced value banding to enable sites to be assessed based on their project value. This has allowed the smaller sites to compete alongside their peers and against the larger projects and companies, which in turn has promoted the values of CCS accreditation – that every site matters. One winner at the Manchester awards ceremony – that UK Construction Media was kindly invited to attend – was NGN Gas. Due to the dedication and commitment of that site manager, a project laying just 320m of pipeline received a runners up Gold Award.
Peter Everall, LABC Chief Executive, presented the awards at the Lowry Hotel in Salford this week, his introduction reminded us of how important the image of construction is, not only to the public, authorities and people local to sites, but also in promoting construction to the next generation of workers, making construction a valued choice of career.
Talk at the tables centred around the skills shortage and apprentices, with everyone agreeing that by improving and updating the image of construction we can encourage young people into the industry. And together with digitising of the industry, pathways for young people are opening up.
The effect of the BIM mandate was also a hot topic of conversation amongst the attendees, together with the 'Brexit' vote and its possible consequences.
The strength of the CCS was reflected with the attendee's genuine excitement at winning an award and anticipation of the big winner of Most Considerate Site 2016 at the end of the month.