The construction industry reacts to new HS3 proposals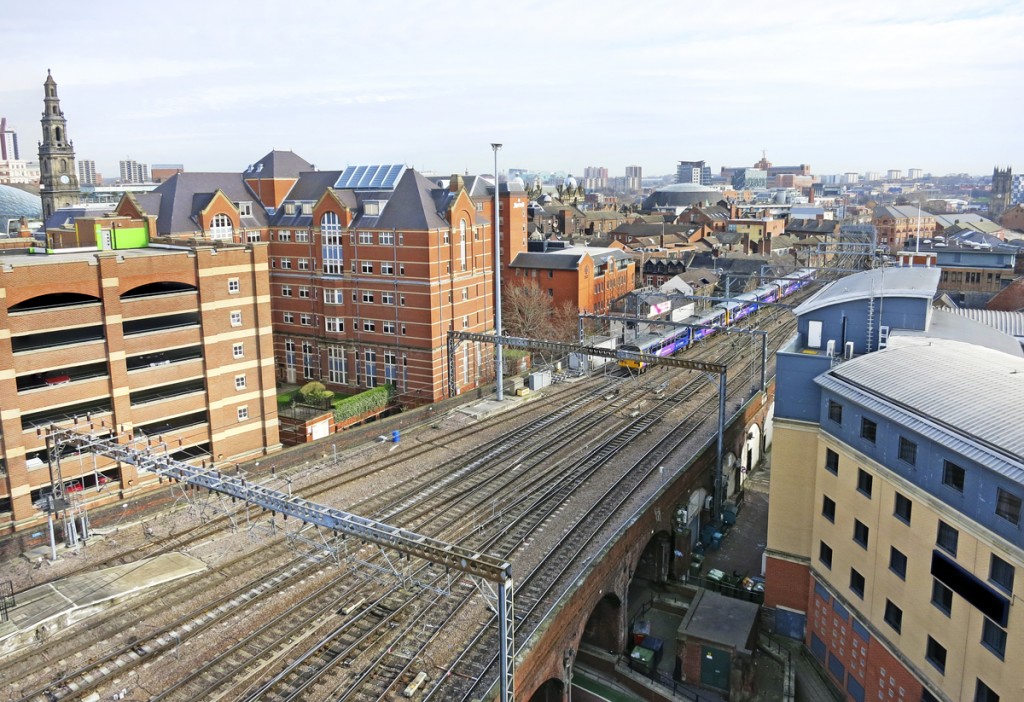 Several industry bodies have shared their thoughts on the HS3 proposals announced today.
Several industry bodies have reacted to the updated report published by HS2 Chairman Sir David Higgins. 
The report sets out proposals about how to maximise HS2 in the north and how links can be improved. 
Sir David concluded the importance of improving east west connectivity across the north, and believes a high speed rail link has a big part to play. 
HS2 will see the fast rail link from London to Birmingham extended on two lines to link up Sheffield and Leeds on one side, as well as Manchester and Wigan on the other.
The proposals outlined by Sir David could result in a Manchester to Leeds link that could cut train times from 55 to between 26 and 34 minutes – HS3. 
Prime Minister David Cameron and Chancellor George Osborne have given their backing to the development of HS3 and the Government, along with Transport for the North, will produce a comprehensive transport strategy for the region. 
This will encompass the costs and delivery timetable for a HS3 east west rail connection, with an interim report produced in March 2015. 
The report backs Phase II of HS2 as well, which includes plans for a hub station at Crewe to 2027 and a fundamental review of the right solution for Leeds station to allow connections between HS2. Detailed plans will be set out next year. 
David Cameron spoke about its potential to create a 'northern powerhouse', saying: "Improving connectivity and reducing journey times between our great northern cities is a crucial part of our long-term economic plan for the north to boost businesses and create more jobs and security for hardworking people. 
"That's why we're backing HS3.
"I welcome Sir David Higgins' report which will help our work to create a northern powerhouse and ensure that HS2 delivers the maximum economic benefits."
Several companies shared their thoughts on today's report, with KPMG saying it is an important step for the northern cities. 
Richard Threlfall, KPMG's UK Head of Infrastructure, Building and Construction, declared that it the high speed rail link should 'help the north regain its historic prominence in the UK economy. 
He said: "HS2 is a critical investment to the rebalancing of our economic wealth. Today's announcement re-confirms the case for a high speed rail network that connects our major cities and takes us a step closer to creating a northern powerhouse. 
"Over the last 10 years, according to ONS data, the north's share of the UK's economic output has fallen by more than 5%. This trend will continue unless we invest to share our country's economic success beyond the south east. 
"The objective is clear – a vibrant, successful and integrated northern economy that our children will be proud to inherit. Today's announcement brings us an important step closer to that."
The Institution of Civil Engineers (ICE) Director General, Nick Baveystock, echoed these sentiments, describing this emphasis on creating a strong northern economy as a 'welcome shift in the debate'.
He said: "This report tackles the perception that HS2 is a project being developed in isolation, and re-positions it as an integral part of a wider transport system which carries out the potential to spread growth right across the country. 
"This is a much needed and welcome shift in the debate.
"We welcome the sentiment behind HS3 – enabling northern cities to achieve more through increased connectivity and capacity, and the creation of a joint body to drive this forward."
However, Chris Richards, Business Environment Policy Advisor at EEF, the manufacturers' organisation, urged caution and spoke about the need for a system to be put in place that could accurately assess infrastructure requirements. 
"HS3 may well be a good idea with an urgent need but at the moment we have no system in place to identify all future challenges to be able to judge them against each other and best enable us to future proof these decisions," he said. 
"The way we identify our infrastructure requirements can best be described as sketching in the dark.
"The UK needs an Infrastructure Authority to help shine some light on all the infrastructure challenges that as a country we need to address."