The Estate Office Shoreditch 'ContainerVille' opens for business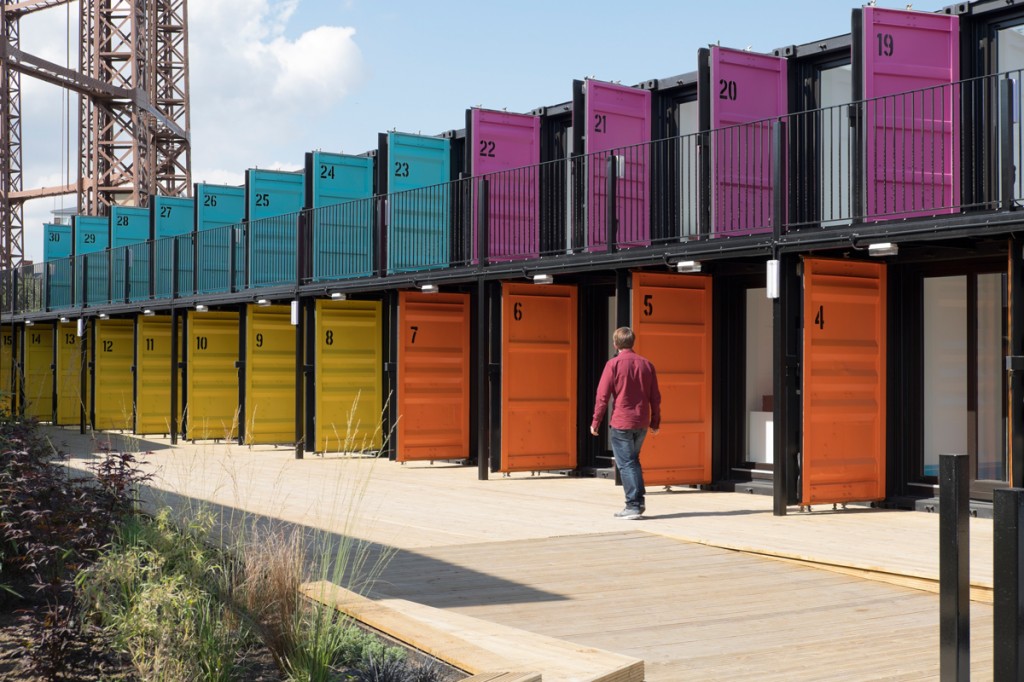 Up-cycled storage containers provide business spaces for The Estate Office Shoreditch tenants.
The Estate Office Shoreditch has announced the completion of opening of its new development ContainerVille, a new initiative geared towards dynamic young entrepreneurs who are looking for affordable work spaces.
The development is made up of 30 converted storage containers on the south bank of Regnet's Canal and gives small business the chance to grow more organically due to the low rent and minimal overheads. 
Each container has undergone a complete fit out over the last few months and has now emerged as a transformed space which offers functional space for up to five workers. The rent for a whole container comes at a cost of £1200 'all in' per month, and individual desk spaces can be rented for £320pp per month. The individual desk spaces are offered as the minds behind the development believe that small firms are stronger together and businesses may choose to work in partnership with others. ContainerVill aims to create a dynamic hub of start-ups and small businesses, increasing opportunity for growth in a community of like-minded creative individuals working in close proximity to one another. This is reflected in the landscaping around the containers, which is geared to promote collaborative working and integration using shared outdoor areas overlooking the canal.
The ContainerVille site is contained within a historically rich canal-side location, where the technology of the industrial revolution stands proudly alongside the technology, design and digital firms that are expected to occupy the space. Further to the peace and tranquillity inspired by close proximity to the canal, Victoria Park, Broadway Market and London Fields are also nearby. The offices are well-connected and within easy reach of The City and West End, the unique location of this offering will allow 'New Eastenders' the chance to thrive amongst their peers in Shoreditch and Hackney.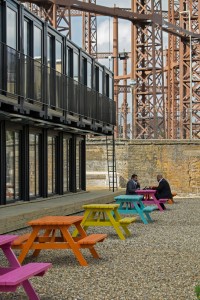 The demand for these spaces was clearly represented with nearly a third of the containers pre-let even before fit out. Viewings are now underway for the remaining containers and The Estate Office Shoreditch has already received substantial interest from prospective tenants that have been really impressed with the quality of the product.
The Estate Office Shoreditch is a family business which has owned and managed much of the land in and around Shoreditch since the mid 60's. It takes a long-term view of property ownership and the company believes in offering flexibility to tenants, whether they are longstanding establishments or fresh fast growth firms. 
Phil Bouette, Development Manager at The Estate Office commented: "We are delighted with the responses we have received since announcing the ContainerVille concept back in May. This week marks a special occasion for us; not only is ContainerVille officially opening its doors for business but we are welcoming our first tenants to their new office space and community."