Forth Road Bridge HGV trial to begin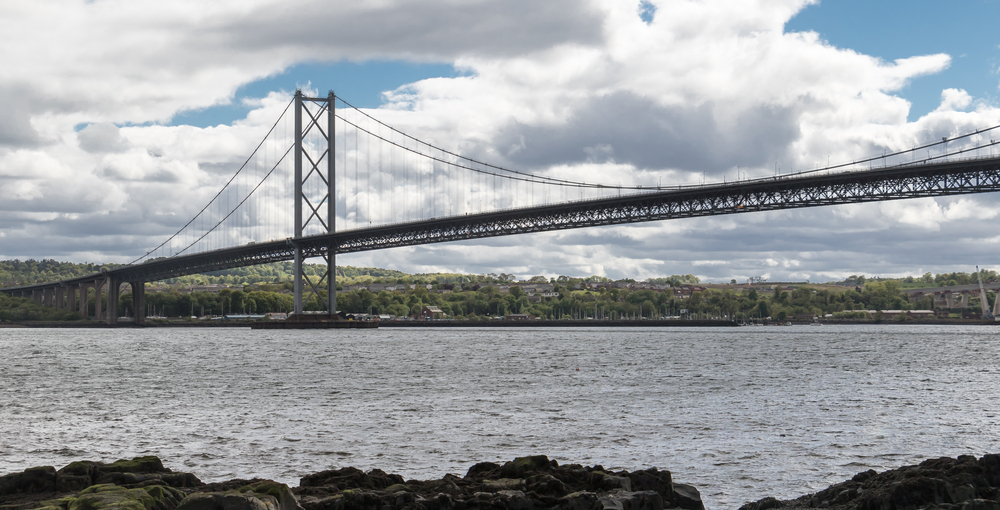 The Forth Road Bridge is set for a phased reintroduction of HGVs with limited night time access to begin tonight.
Following structural monitoring installed at the truss end links of the bridge, a limited number of HGVs will be able to cross, subject to weather conditions.
Initially, around 600 HGVs travelling northbound between 11pm and 4am nightly will be allowed over the structure. Further monitoring will be conducted in the hope that this number may be able to be increased.
The structural monitoring has provided a live feed of the Forth Road Bridge behaviour, which has been used to make a decision on its usage as 90% of traffic has been travelling on it without incident since it reopened. The information has also revealed that phase two of the repair work will need to be completed in full before the bridge can reopen fully to Heavy Goods Vehicles.
Due to the sensitive nature of the phase two repairs, strong winds and heavy rainfall have caused delays and limited the amount work able to be carried out. Preventative works are also required at two other pin locations meaning the bridge is now expected to fully reopen to HGVs with no restrictions by mid-March.
A dedicated HGV lane and stacking area will be used to help manage the traffic flow across the bridge. Traffic signals will allow HGVs on to the bridge at a rate of one every 30 seconds. Engineers have calculated the release rate as the optimum rate to maximise the number of vehicles able to cross whilst minimising the impact on the structure.
Transport Scotland is working closely with the road haulage industry, Police Scotland and other transport partners to manage access to the Forth Road Bridge for HGVs to make sure drivers know what to expect.
Transport Minister Derek Mackay said: "This is a phased reintroduction of HGVs to the Forth Road Bridge which aims to provide access to the bridge at the earliest available opportunity. Allowing limited access to the bridge when traffic is lighter will hopefully provide some relief to local hauliers while repair work continues.
"90 per cent of traffic returned to the Forth Road Bridge in December and while we recognise that around 600 HGVs crossing the bridge each night does not get us to 100 per cent, it is a step in the right direction – with full reopening expected in mid-March. We will of course continue to explore every option to see if we can increase access as the trial develops.
"Every effort is being made to carry out the repair work as quickly as is possible. When the phase two strengthening works are complete the bridge will re-open to HGVs with no restrictions."