Know Your Flood Risk Campaign launches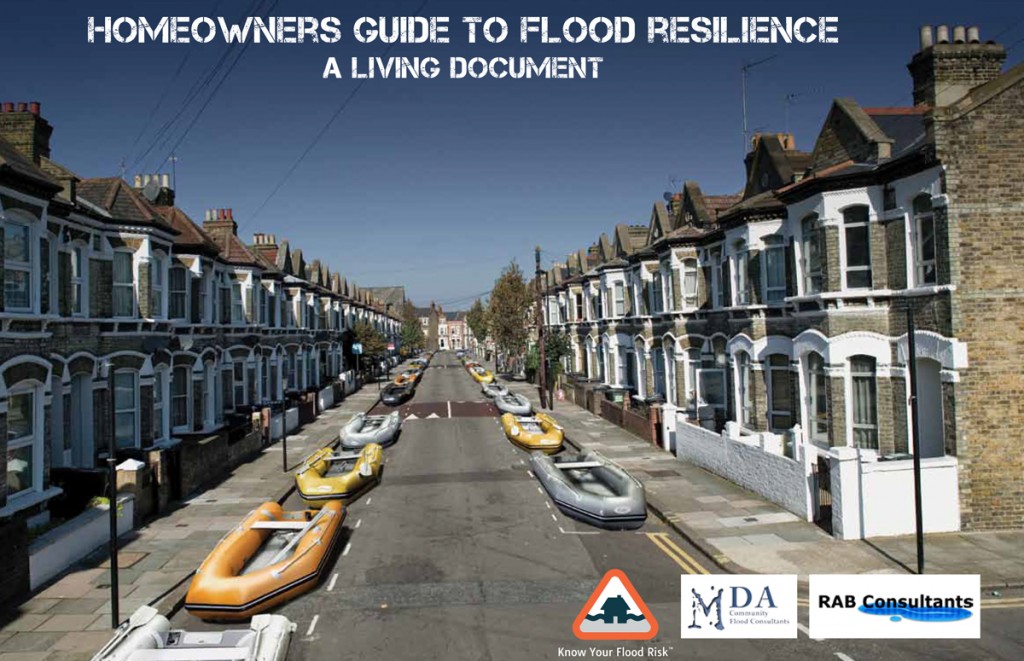 Homeowners urged to 'know your flood risk' through new guide to flood resilience.
Statistics have revealed that over five million people in England now live or work in properties that are at risk of flooding, and many people affected by last winter's floods are still homeless, nine months on. The cost to the nation is also increasing, with the estimated cost of a flood running from £10,000 – £50,000 per household.
To enable homeowners and their advisors to meet the challenges experienced by the growing number of unseasonal wet-weather incidents across the UK, the Know Your Flood Risk campaign has launched the UK's most comprehensive guide to flood resilience yet.
The 'Homeowners Guide to Flood Resilience' provides all the insight and knowledge necessary to support investment decisions, including how to determine your property's risk, detailed guidance on insurance, access to a wide variety of flood prevention solutions and a wealth of case studies around how to protect your home. It also lists suppliers with kite-marked products, all presented in an accessible, easy-to-follow format.
The launch of the Guide comes just before Flood Re comes into force next year. Flood Re is intended to ensure that flood insurance remains both affordable and available, enabling people in high flood risk areas to obtain cover. But under the 'three-strike' rule, those affected by flooding will not receive further compensation from Flood Re. The Guide provides the practical steps to mitigate risk.
Mary Dhonau, Chief Executive of the Know Your Flood Risk campaign, explains: "In practice, the 'three-strikes' rule means that after the first flood claim, Flood Re will pay for a property level survey to determine what adaptation measures need to be made. If the property is flooded again the homeowner will receive a warning letter, but then those who haven't made the appropriate moves to protect their property and go on to submit a third claim will no longer be eligible for insurance.
"This highlights just how important it is to take the appropriate steps not only to determine risk, but also to protect your property and not be complacent. Flood resilience measures can help to reduce the cost of repairs by up to 73%, and the upfront investment can be recovered following a single subsequent flood event. With the average person being out of their home for up to nine months following a flood, the peace of mind that comes from implementing some very simple 'fit-and-forget' protection measures can be invaluable."
There are many routes by which external flood water can enter the home. Some of these are obvious, such as through doorways, windows, air bricks and cracks in walls. The average air brick alone can allow 5,000 litres of water an hour to penetrate the home, and very simple measures such as automatically closing air bricks or fitting covers for low level vents can make a very real and cost effective difference.
Aidan Kerr, Assistant Director and Head of Property, Fraud and Specialist Lines at the Association of British Insurers (ABI), adds: "Since 2000, insurers are estimated to have paid over £5.5 billion to households and businesses affected by flooding. The ABI understands the devastation caused by flooding. The UK insurance industry is investing millions of pounds building a world-first flood insurance solution to ensure flood cover remains affordable in the UK. But with flood risk set to increase with climate change, it has never been more important for people to understand their flood risk and understand what they can do to help manage it, which is why the Homeowners Guide to Flood Resilience is so important."
Mary continues: "Recent incidents of flood around the UK have illustrated just how important it is to be prepared. Anyone can be affected, and surface water flooding from periods of intense rainfall can represent an even greater risk than coastal or river flooding. Our weather patterns are changing, and the fact that no more money has been put aside by the government for flood protection grants after a flood means that homeowners must invest in protecting their own property now. Unless you have been through it, it is hard to imagine the devastation that can be wrought by flooding. However, if a few simple measures are all it takes to help protect against the risk, the investment is surely one that is worth making."   
The Homeowners Guide to Flood Resilience is free and available to download at www.knowyourfloodrisk.co.uk