Land & Water Complete Canal Project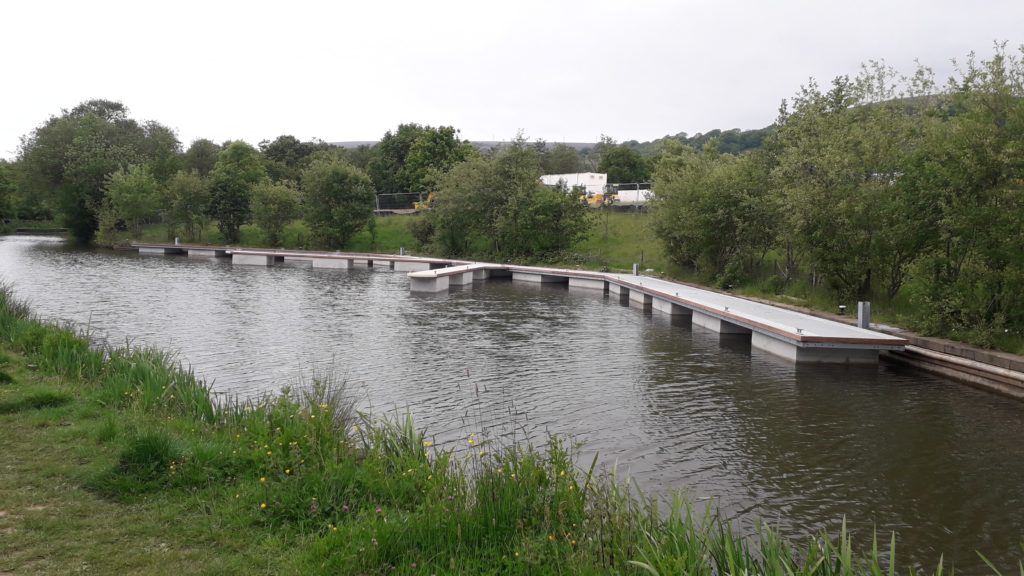 Dredging firm Land & Water has continued essential work throughout the COVID-19 pandemic and has successfully completed a project on behalf of the Canal & River Trust and Torfaen Council at Sebastopol on the Monmouthshire and Brecon Canal.
Adhering to UK Government guidelines, Land & Water has continued to work on site throughout the UK. By following the guidance, they have been able to complete range if essential projects, including the collaboration at Sebastopol. By using their unique experience, the Land & Water team have managed to install floating pontoons at Sebastopol; the moorings were installed in the middle of a new housing estate, which always allows residents to see them.
The team adapted to the challenging conditions which are being seen throughout the country, and successfully completed the project on time and within the allocated budget.
Discussing Land & Water's pride in its team, the company's Operations Manager, Nick Lewis, who was responsible for the project, said:
"Our team have done an amazing job despite the obvious challenges we have encountered during this major pandemic. This required meticulous planning and a thorough risk assessment to ensure the safety of all engineers and contractors. Meanwhile, we encountered a couple of issues during installation which required rapid, strategic response. Firstly, the pontoon sections had to be lifted into the water almost a kilometre away and pulled along the canal using a tugboat, through a very narrow tunnel.
Secondly, the only access to the installation site was via water, as access by land would have meant coming through a big earth works site. Despite these challenges and the Government's imposed restrictions, my dedicated team, led by Site Manager Darren Kendrick, did a fantastic job. Not only was this project completed to the highest possible standard, it was delivered on time and safely. We have subsequently received incredibly positive feedback from the Canal & River Trust; I couldn't be prouder of our team."
The project was part of larger dredging works which were funded by the local council and delivered via the Canal & River Trust contract, and, was completed in just two days. Land & Water's efficiency allowed for the project to be seen through to fruition with ease, as workers adapted and responded to hurdles they encountered with professionalism and a vast understanding of the task at hand.
During the project at Sebastopol, Solent Marine formed part of the project team and supported Land & Water to deliver the new floating moorings.
As Land & Water continues to respond to evolving government recommendations, it is consistently re-evaluating its protocols on site. The company continues to protect its team's wellbeing, fulfilling the needs of its workers and clients alike.
If you would like to read more like this, then please click here